More Sept. 20, 2005, U2 pictures from Chicago.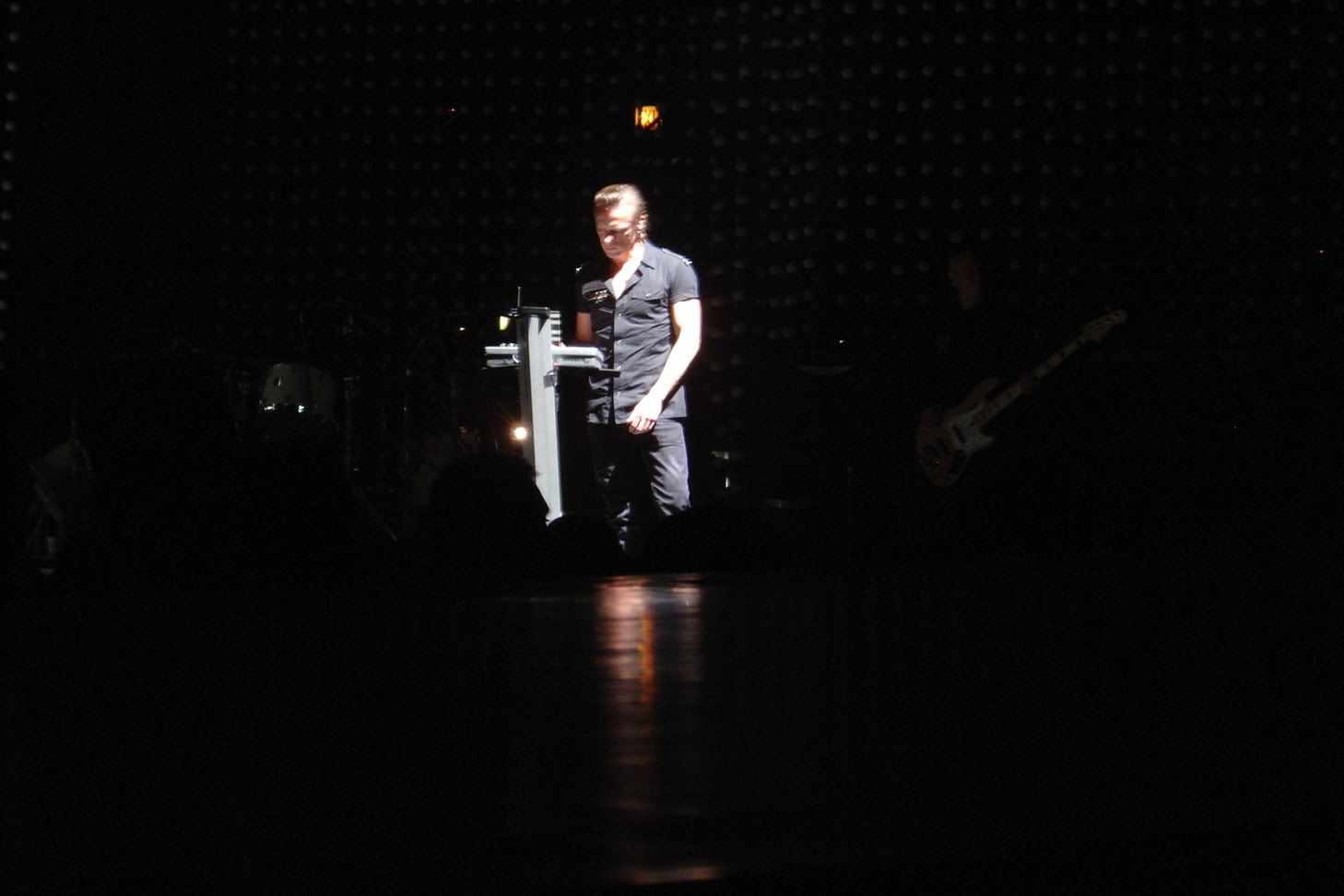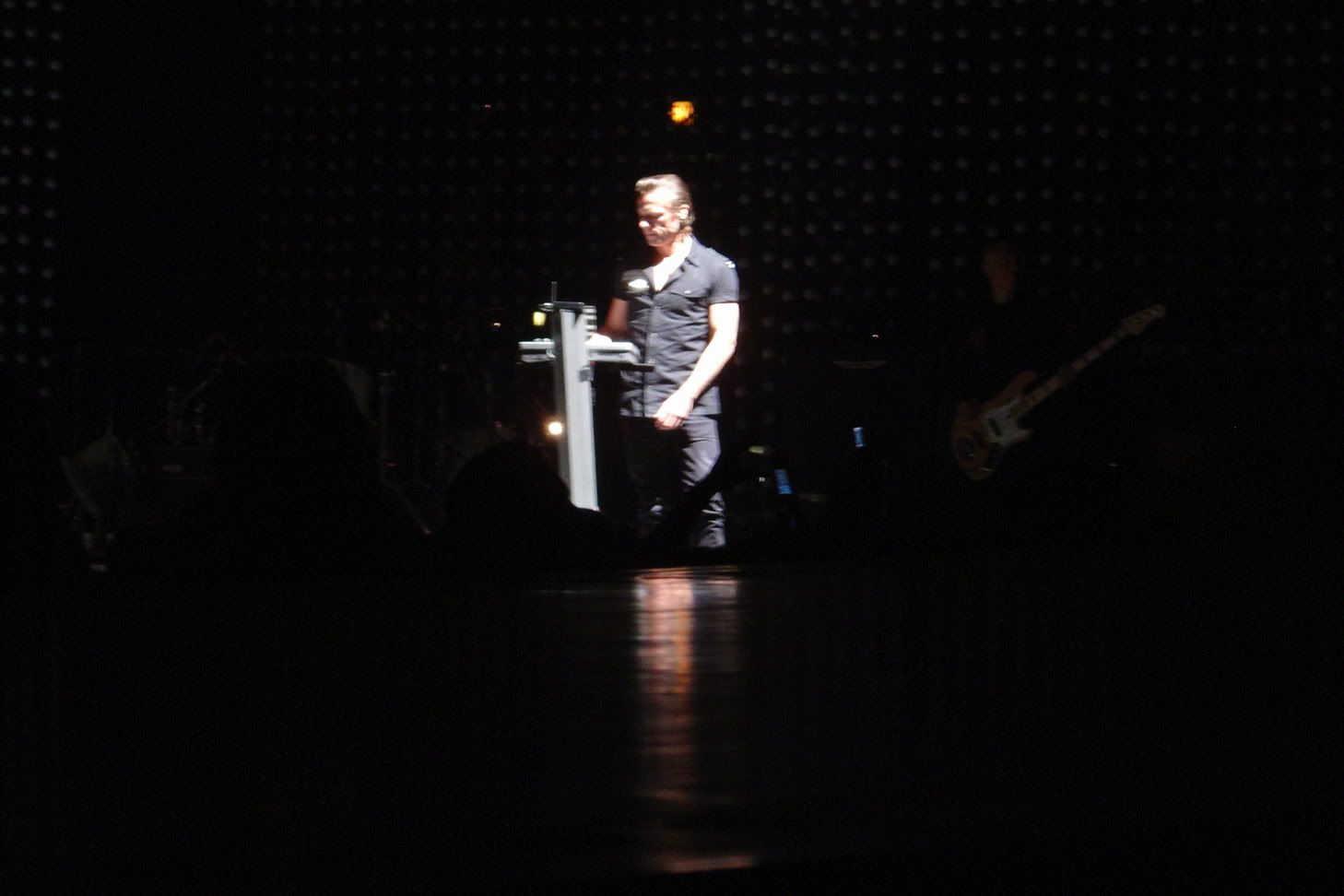 Love! Peace!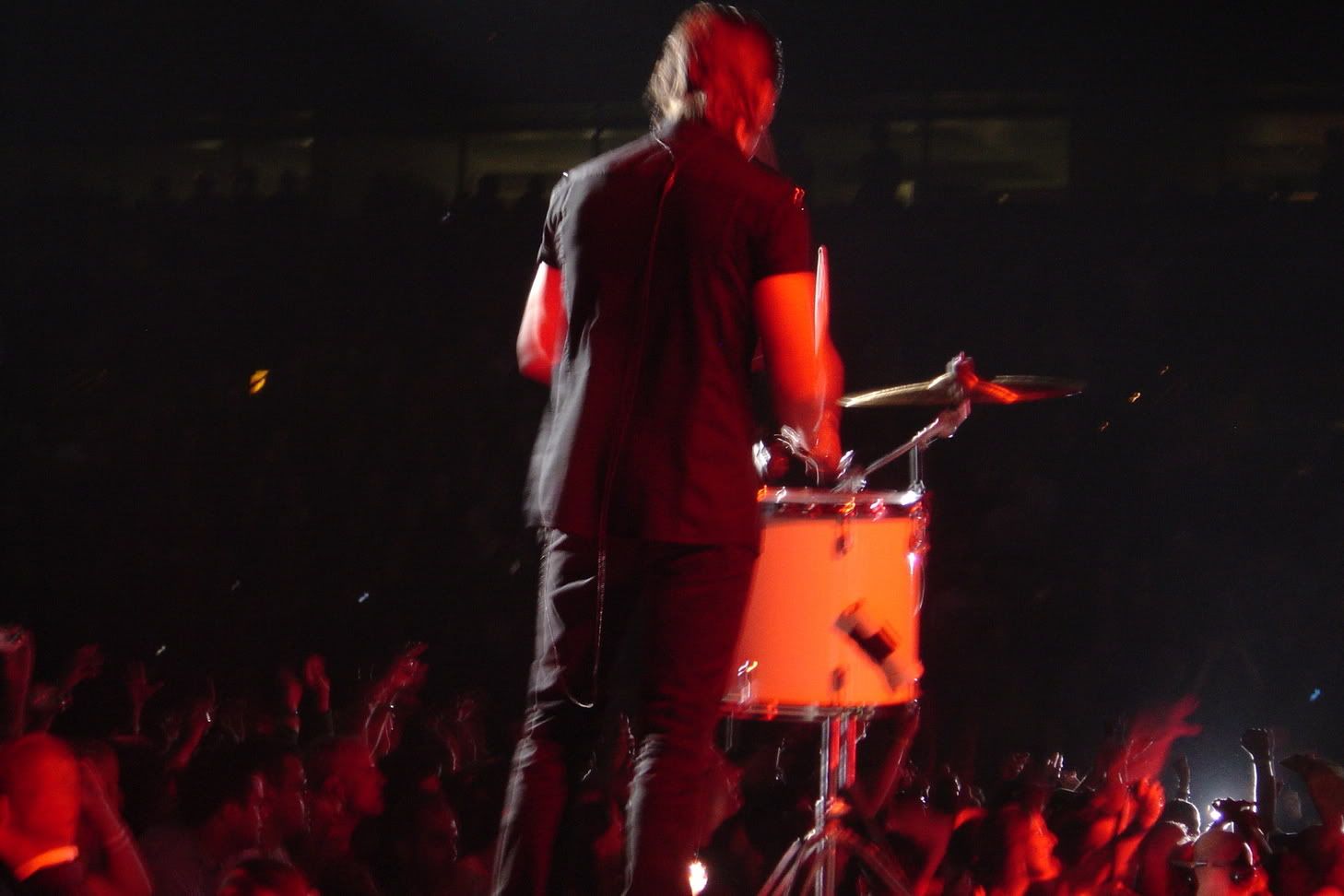 Adam, on stage: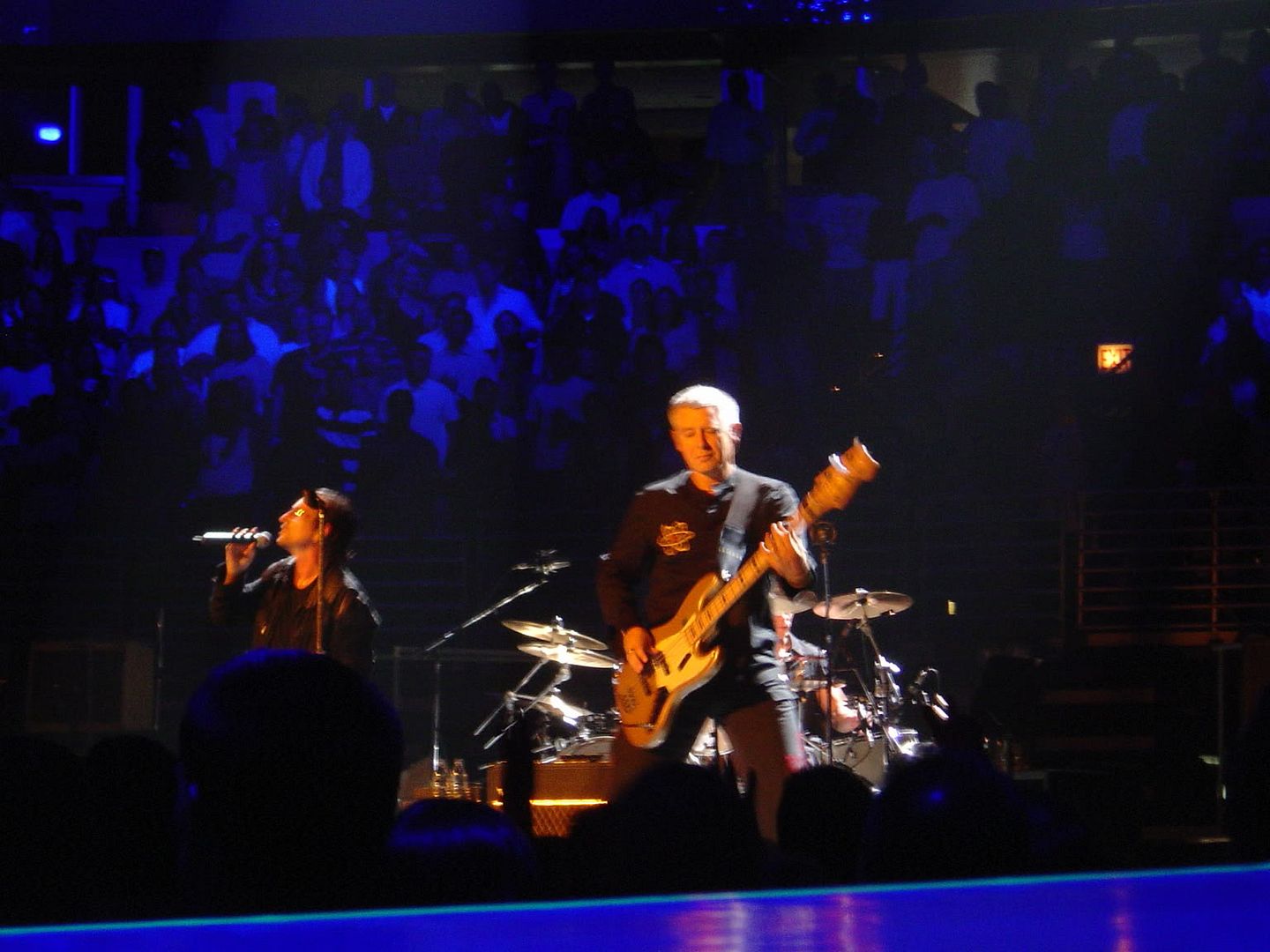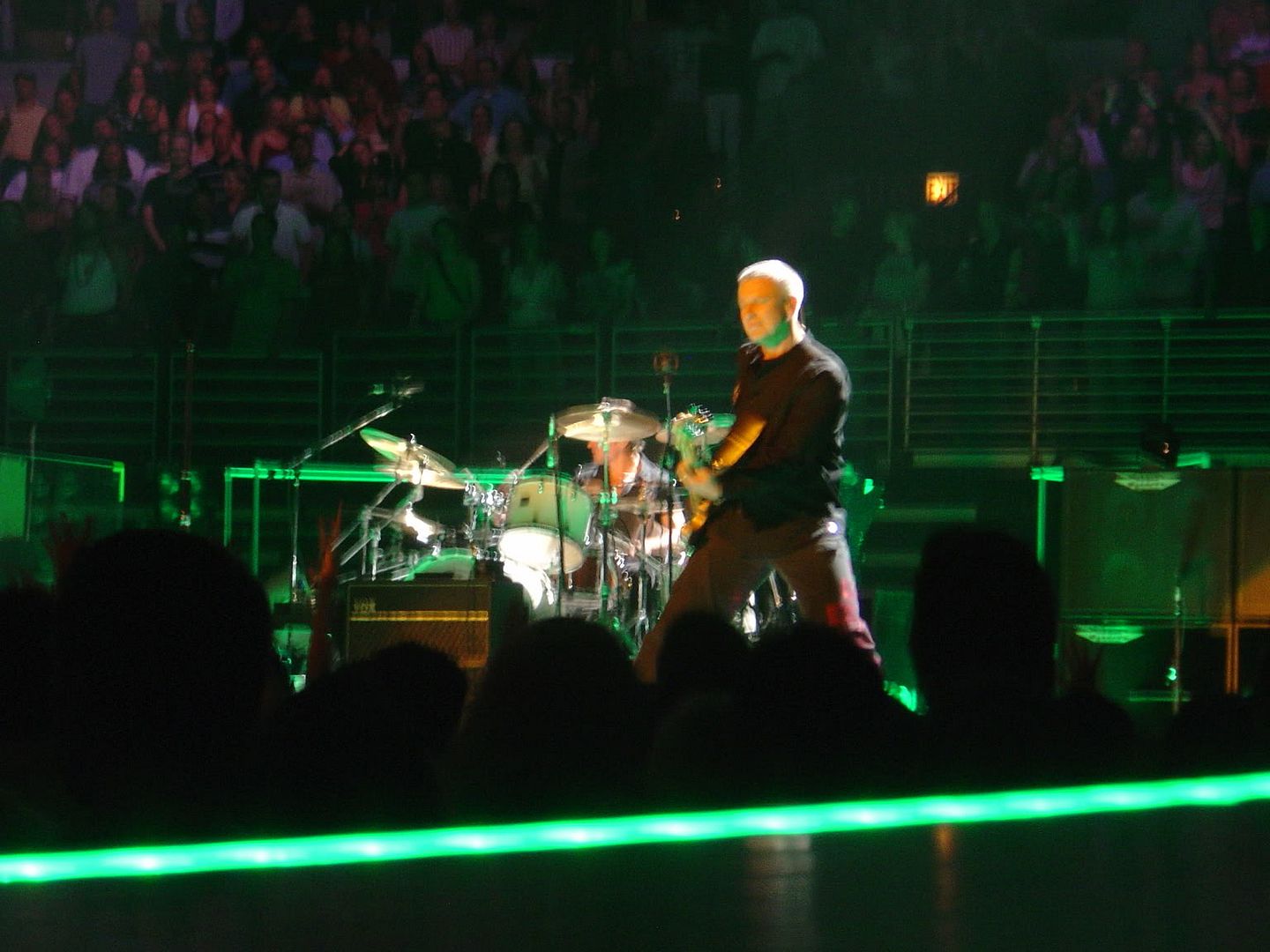 Adam on the ramp, having a grand old time of it.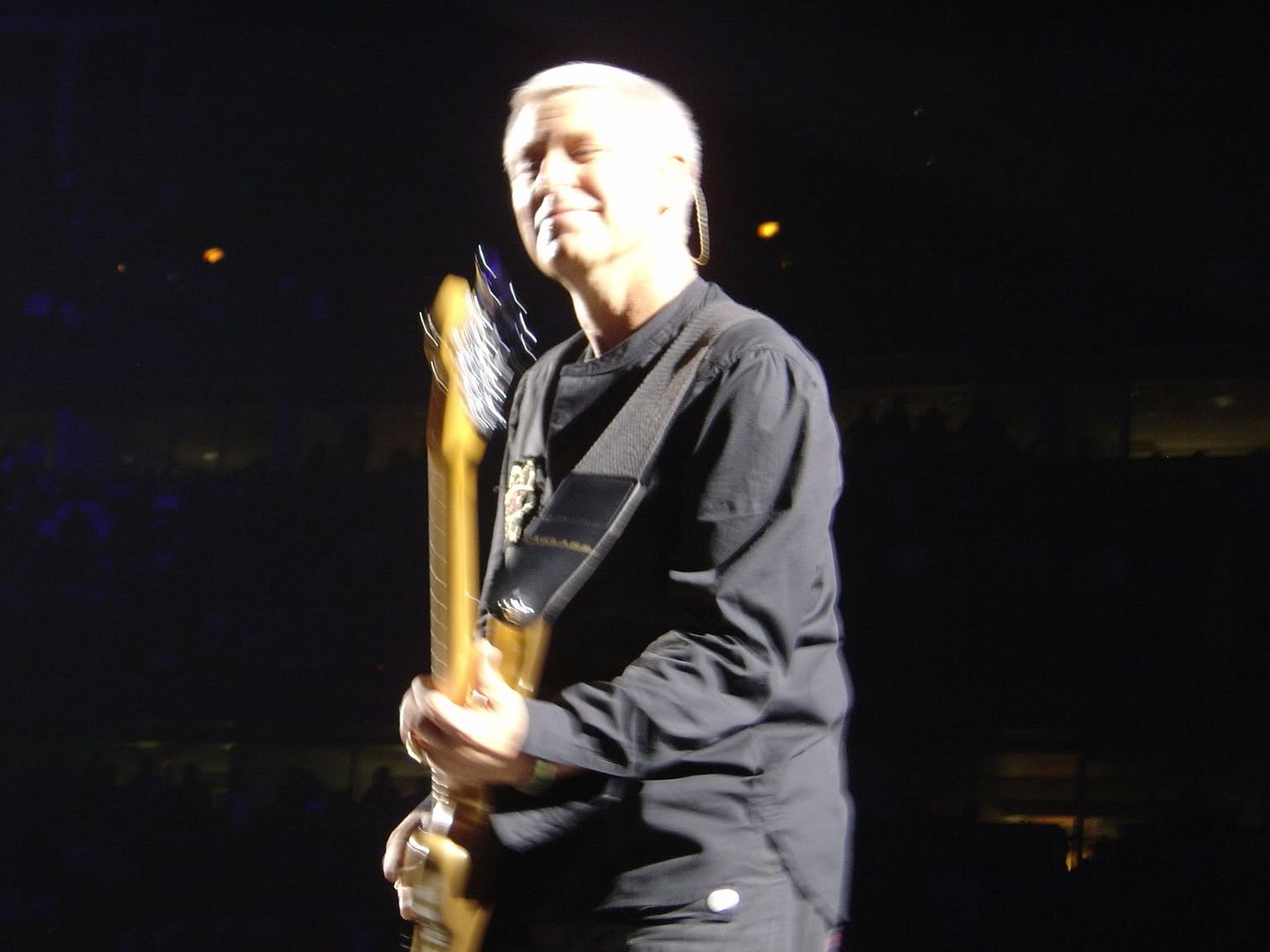 *unh*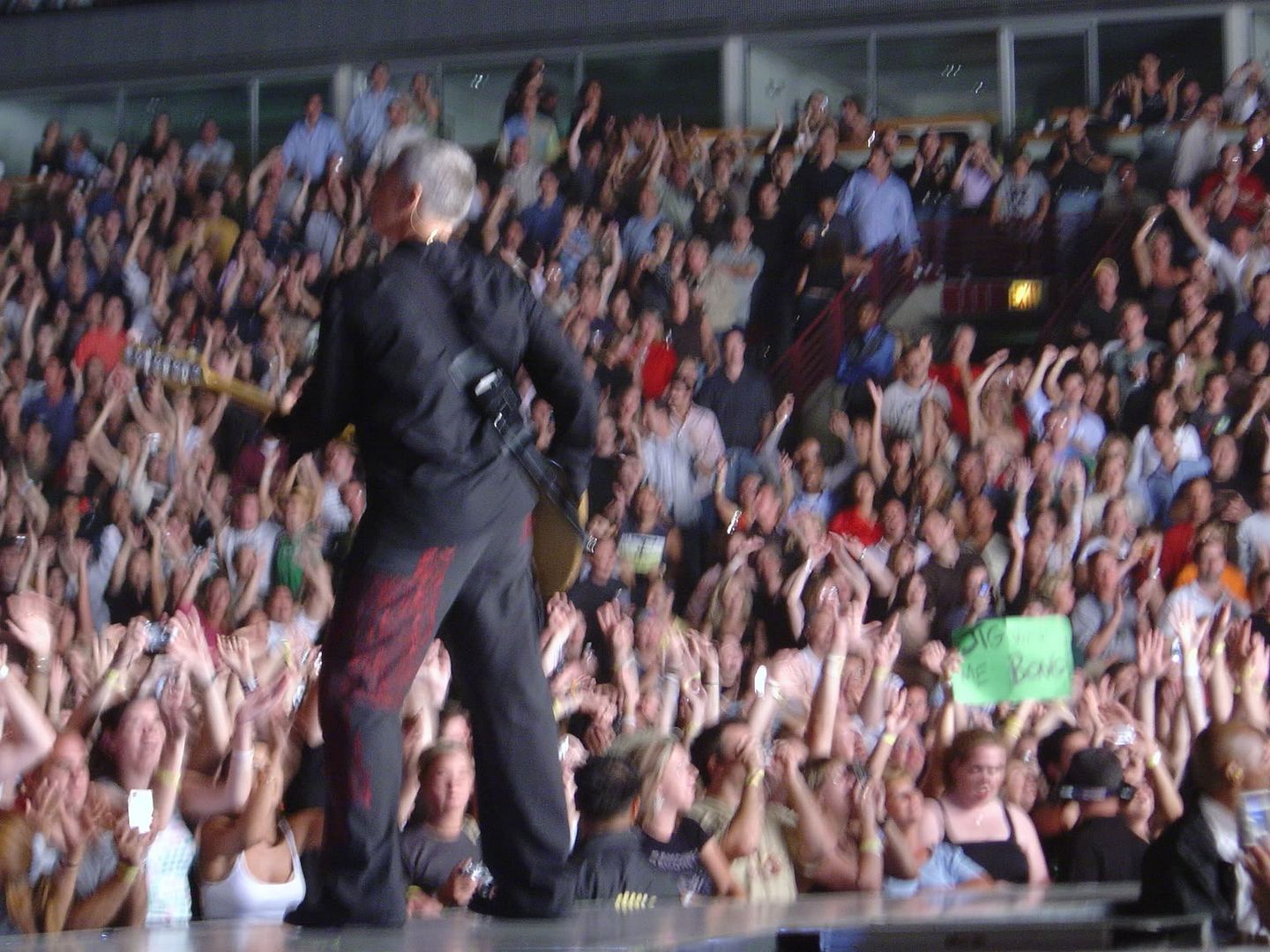 A/B on the ramp: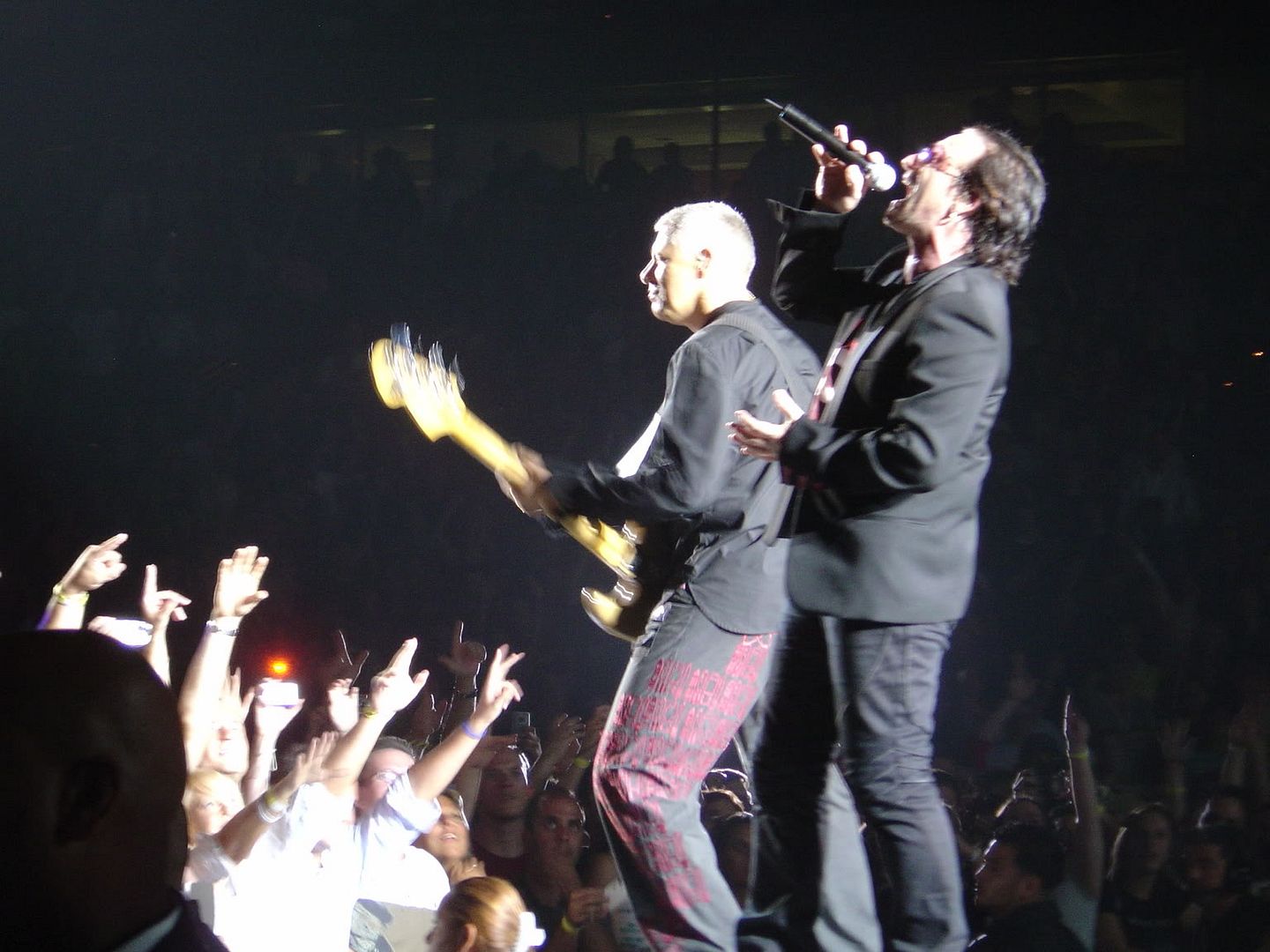 A/B onstage: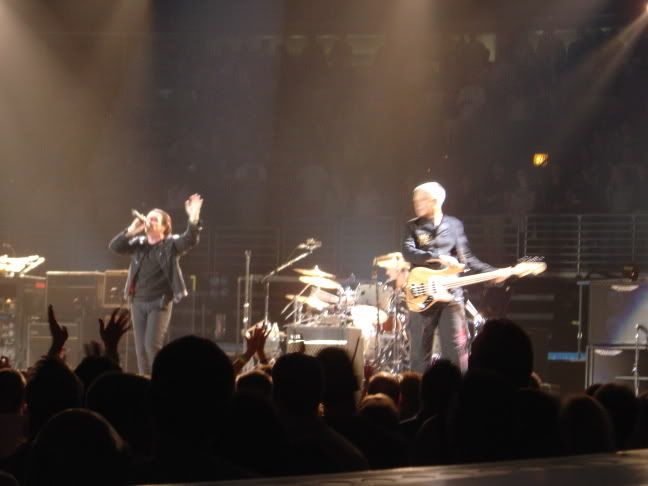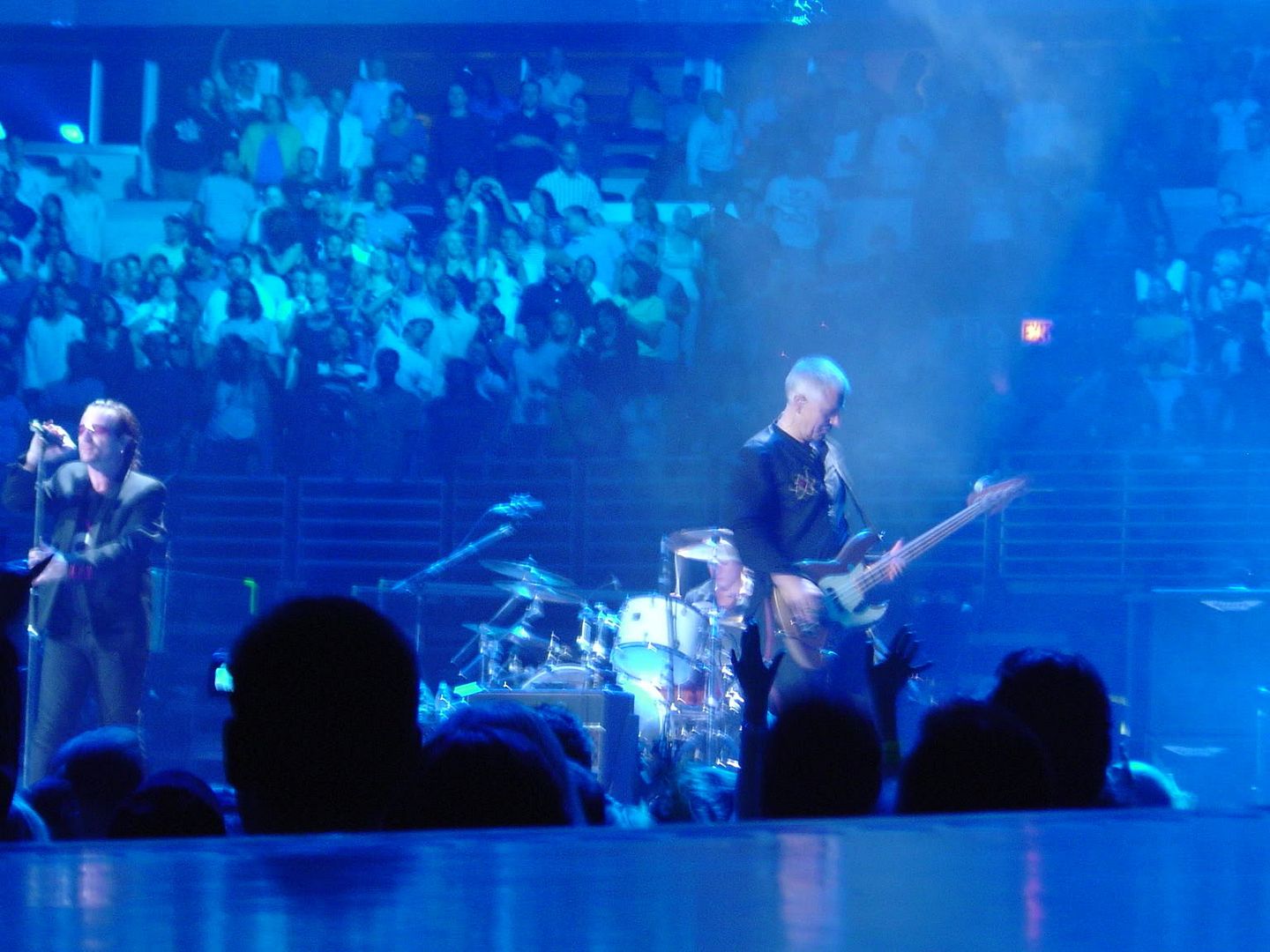 E, B, and A: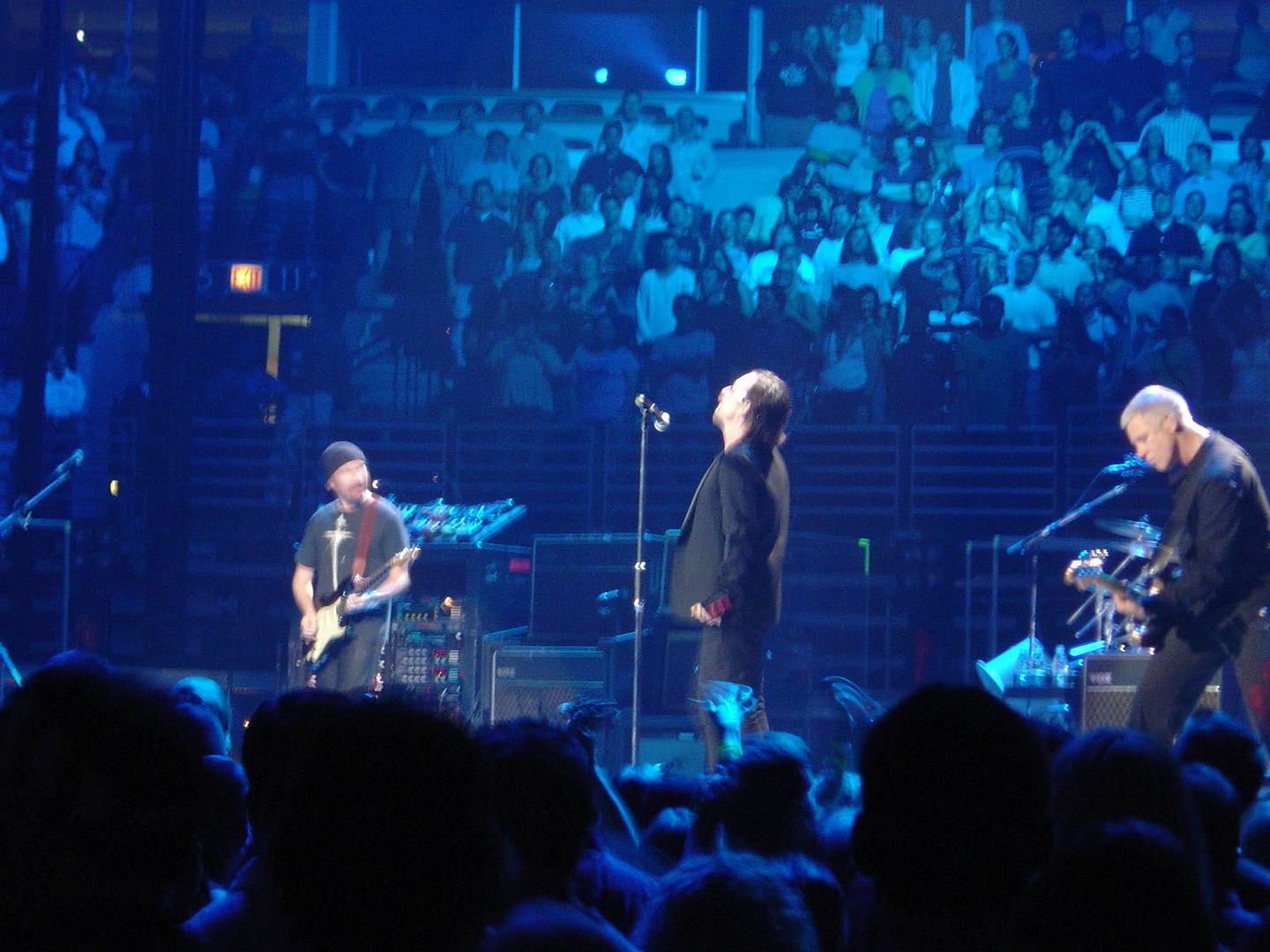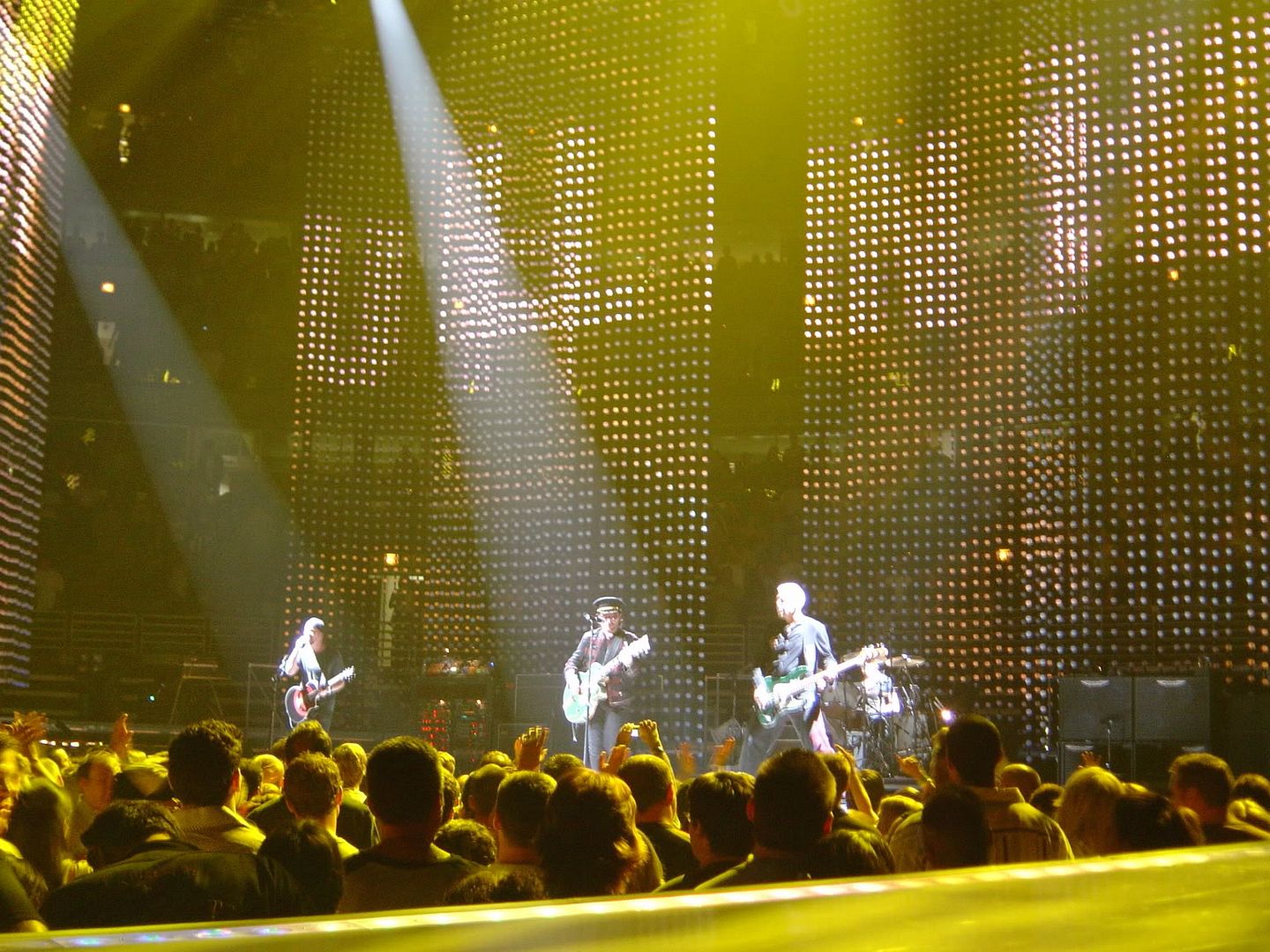 B sings to E. A lousy picture, but I included it for the pointing-to-edge-while-singing factor, which made us Awwwwww.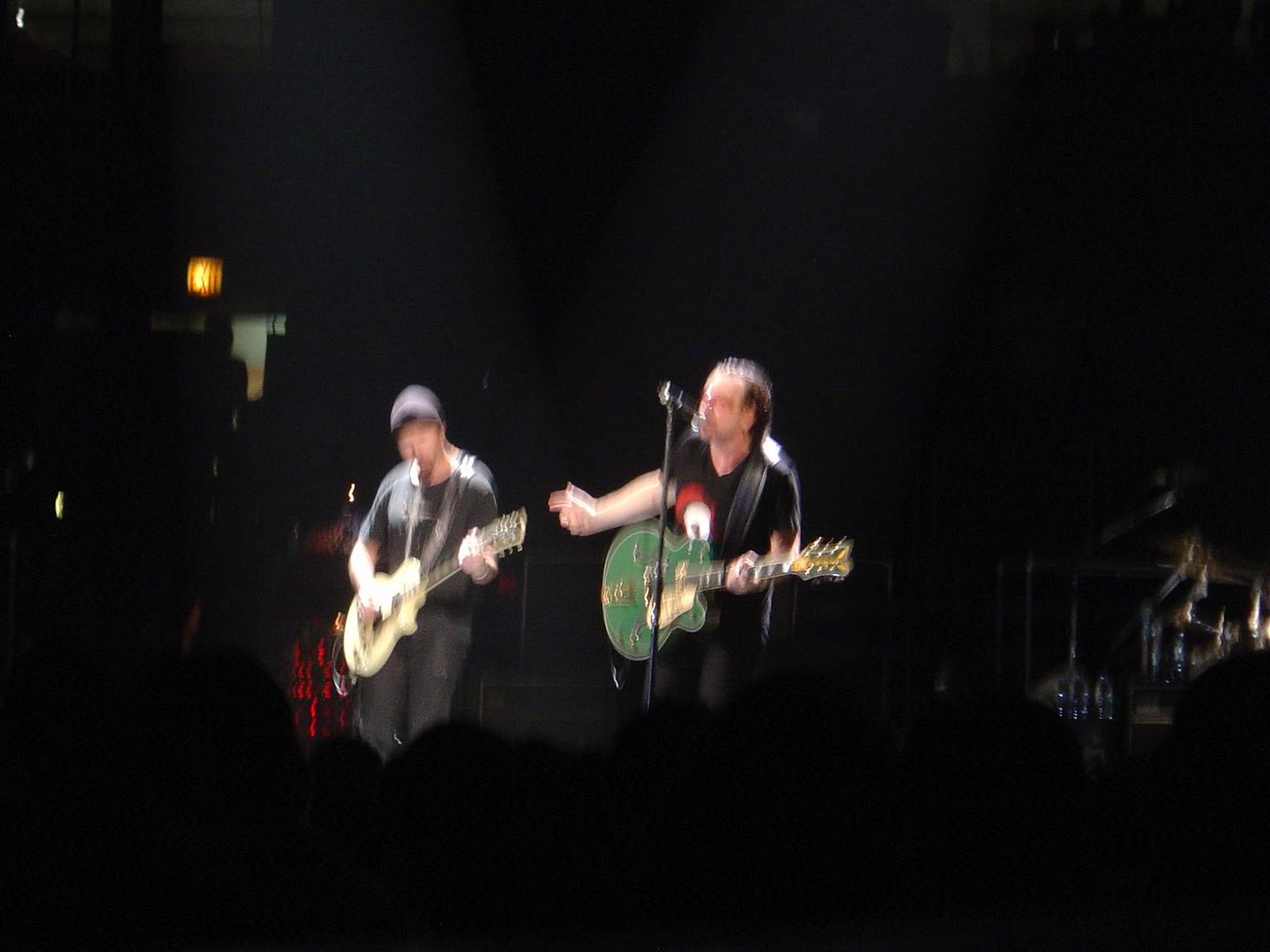 Love! Peace! Again!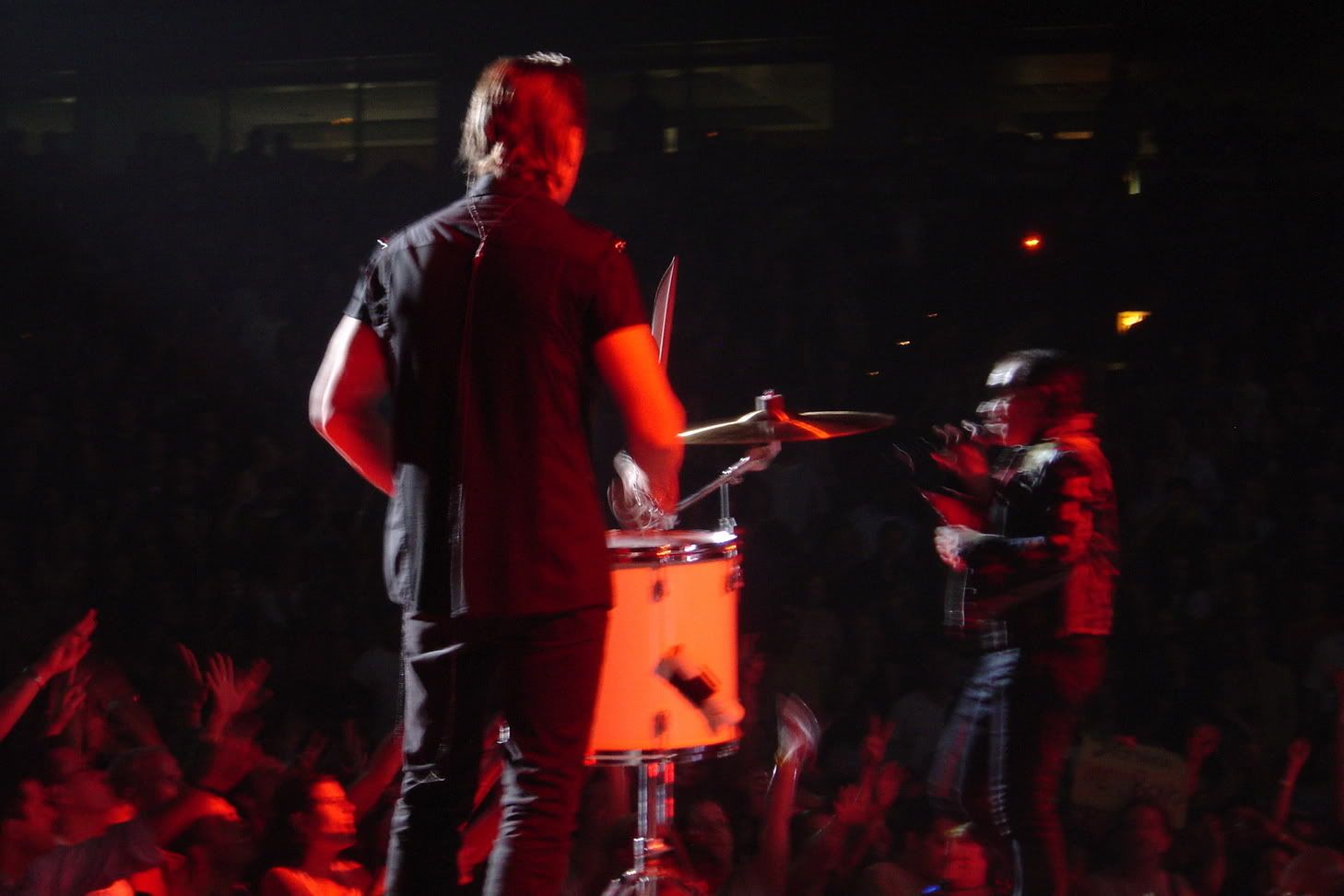 Adam, Bono, Larry. Like you don't know who they are. I just felt compelled to label it.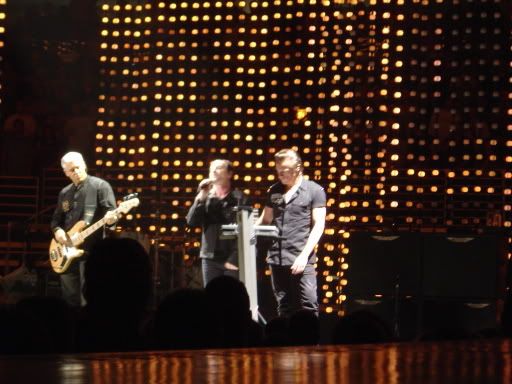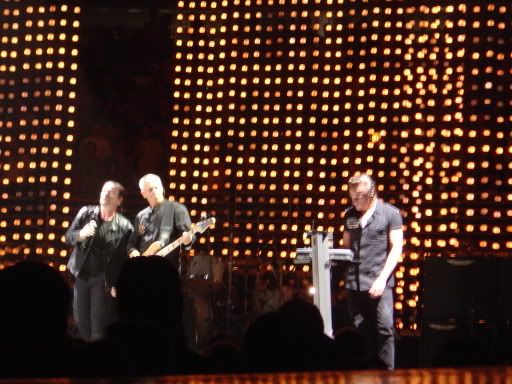 B/E onstage: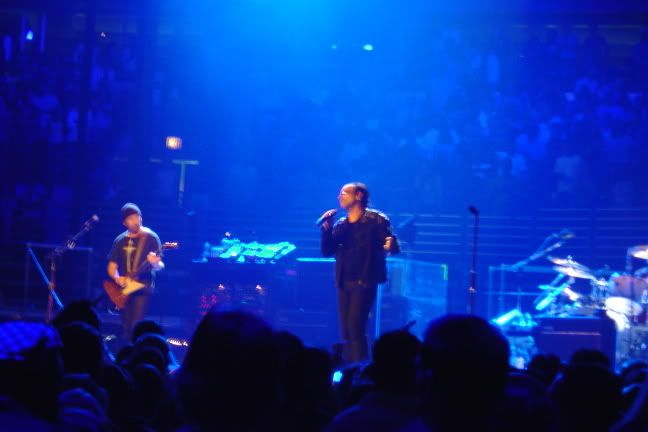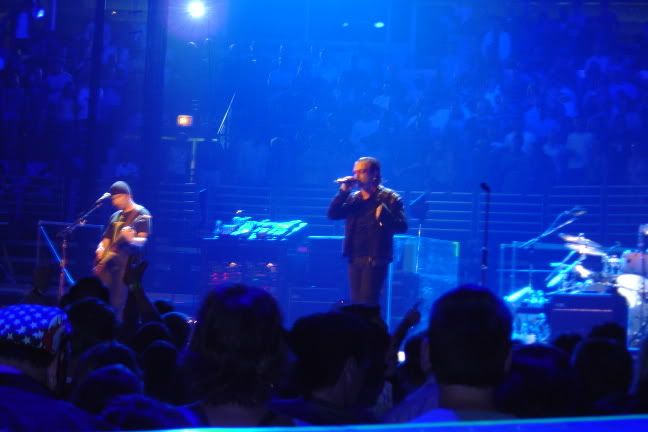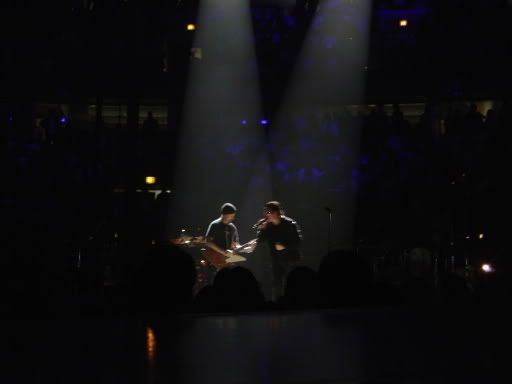 And B/E on the ramp. Enjoy some Edge Bum.