So I never posted about the Drive By Truckers show from a couple of weeks ago, so here it is: some comments and 25 pictures (new camera!)
The Truckers show was supposed to be in February, but Patterson had pneumonia and they had to postpone it a month. I was really really looking forward to it in February, so imagine how much more I was anticipating it in March!
We got there before the doors were
supposed
to open, but imagine our surprise when it became evident that the doors had opened early! At least this year I didn't let J entrust me with the tickets, and therefore I did not lose them! anyhoo, when we got there, a lot of the seats were taken already, but the floor was still pretty open except right in the middle right at the stage. We had debated seats-versus-floor for a while and did find seats right in the middle in front of the sound board, from where one assumes the sound will be best. However, once we sat, we realized we were right behind the guys who were recording audio, so their mic stands were right in front of us and would be in all my photos too. We hemmed and hawed for a bit and finally decided to get our butts down on the floor where they belonged before it was too late. So we did. I think this was our fifth Truckers show, and we've been further back twice, right in the middle in front of Patterson once, and on the left right in front of Neff once. This time: Cooleyville! That's right! We were right in front of the man, between some kids from Minnesooota who were driving back that night and a guy and his little daughter from the message boards.
So. Also for some reason the venue wasn't letting booze on the floor. Which, for me, was great. Although I enjoy - and miss! - having a few beers at a show, I often don't bother slithering out of my spot, going to fetch drinks, slithering back in, and the inevitable having to pee out three bottles of beer for every one consumed. At that point you're missing a lot of the show. However, although I thought the rule was strange, I think it did two things: first, kept the floor open longer than it would have been, and second, kept the stupid annoying loud shouter drunks from shoving up right behind us and bawling a particular song name in our ear at inappropriate times all night, which is what happens all too often.
I know it has a lot to do with being down front, but … this show was great. Definitely better than last year, and perhaps better than the show at Mississippi Nights, which was an incredible show in itself. The band just seemed like they were having a great time all night, and that really translates into fun for all. Patterson was himself, Shonna got D-R-U-N-K (say in Animal House 'that boy is a P-I-G pig' voice for maximum fun), and Cooley turned out to be … a camera whore! Who knew? Shonna also smiled and waved at the little girl on my right a few times, and at the end Cooley came directly to her and shook her hand, then shook several of our hands too (big; warm; dry). So that was nice!
Set list:
1. Uncle Frank
2. Lookout Mountain
I'm gonna stop you there. THEY OPENED WITH UNCLE FRANK FOLLOWED BY LOOKOUT MOUNTAIN. At that point I knew it was gonna be a great show, even good enough to make up for not playing Zip City.
I begin again:
1. Uncle Frank
2. Lookout Mountain
3. Three Dimes Down
4. Hell No, I Ain't Happy
5. Home Field Advantage
6. When the Pin Hits the Shell
7. Wednesday
8. Two Daughters and a Beautiful Wife
9. A Ghost to Most
10. Righteous Path
11. Women without Whiskey
12. Opening Act
13. Checkout Time in Vegas
14. Sinkhole
15. I'm Sorry Huston
16. Where the Devil Don't Stay
17. Puttin' People on the Moon
18. Eighteen
19. Ronnie and Neil
encore
1. Assholes
2. Shut Up and Get On the Plane
3. Let there be Rock
4. Buttholeville
When Cooley started Pin Hits the Shell I was astonished. What a treat! I almost expected Patterson to follow up with Do It Yourself! Women Without Whiskey and Where the Devil Don't Stay were the big Cooley-flavored treats of the night. Utterly satisfying. Puttin' People on the Moon was another highlight - the place just exploded at that point. We were totally in their hands.
"Assholes" was a new one, too - it was pretty funny. I strongly suspect it was about their former label New West.
The only down spot might be "Wednesday" - I guess I just haven't taken to that one. If they're gonna do one from that album, I'd prefer Feb. 14 or Aftermath, personally. But ah well. And of course I always want to hear Zip City. Uncle Frank and Zip City are always high on my list.
Here are 25 pictures. I took some of these, and J took the camera for a while and took some really good shots too, so a lot of these are probably his
The band: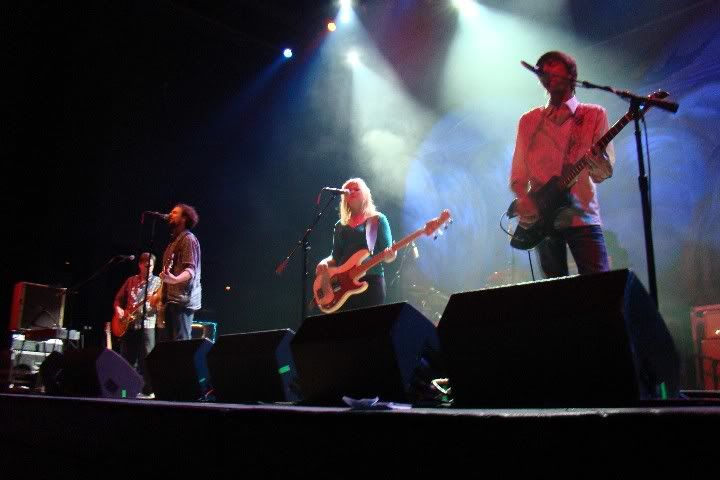 Neff: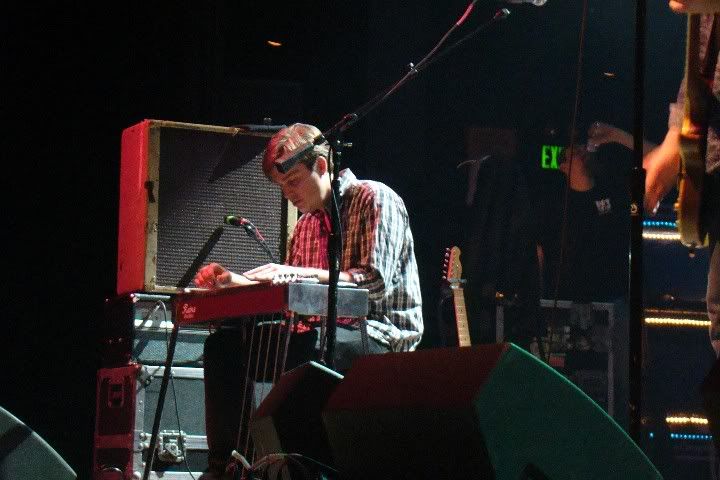 Shonna: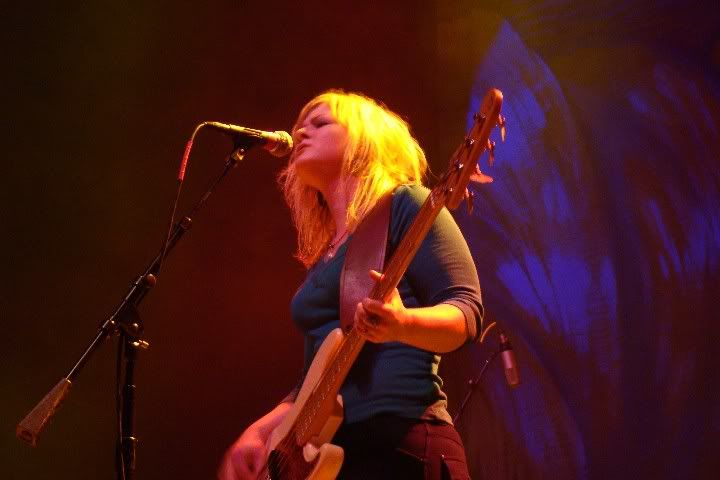 I love Shonna. She's such a cutie.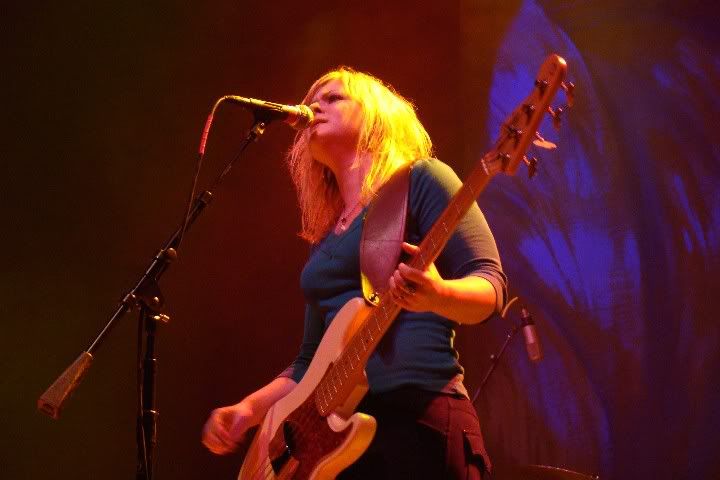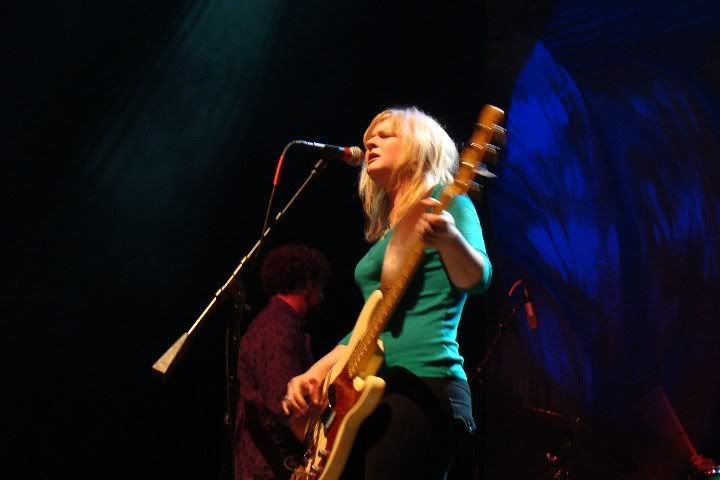 Cooley: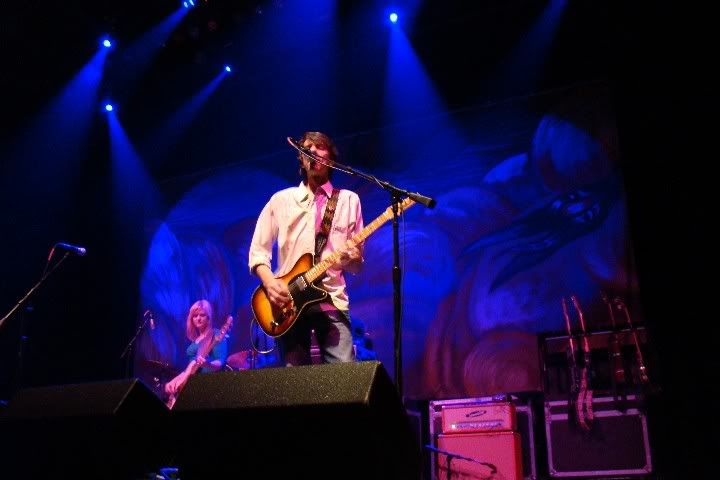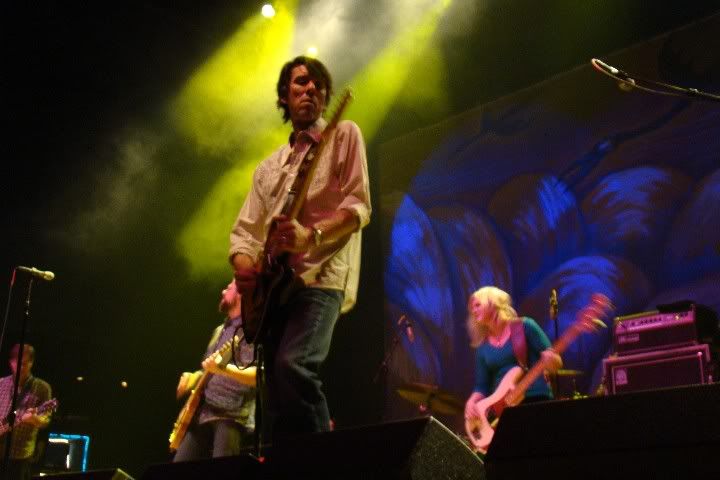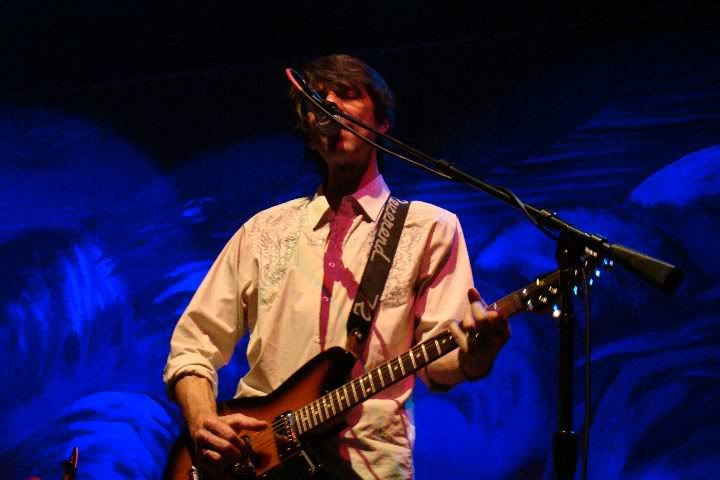 This was one of my favorite shots: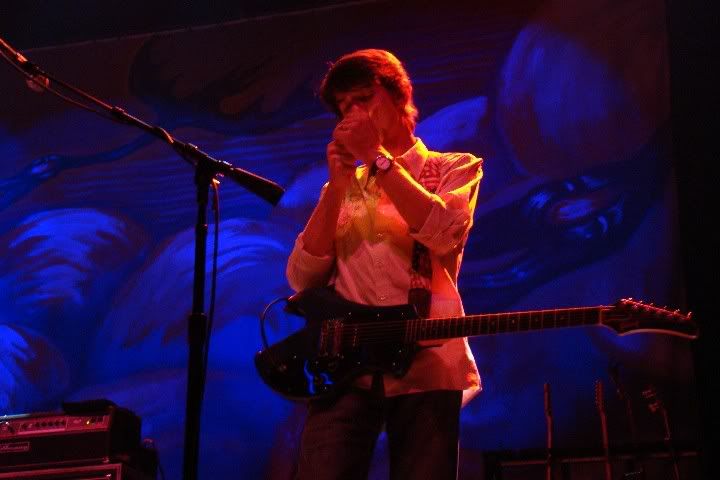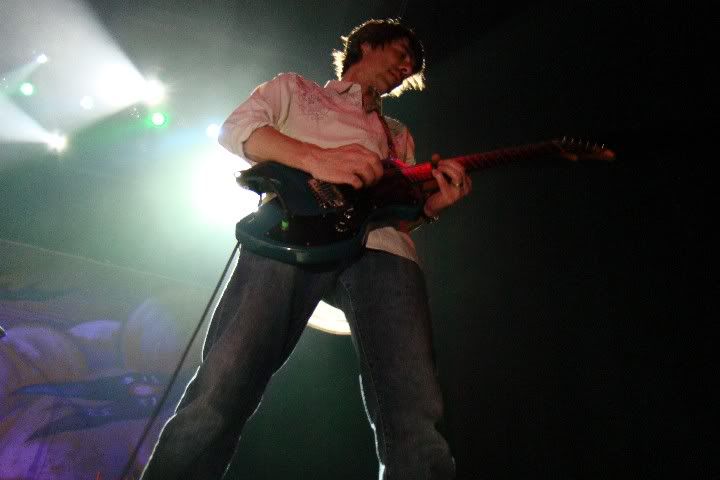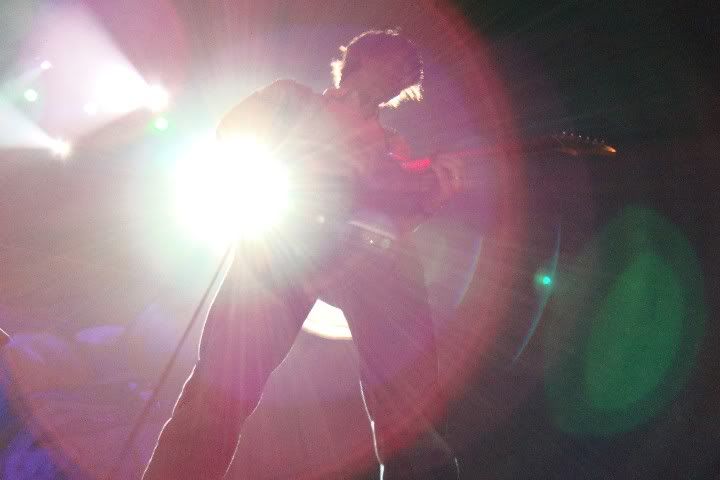 patterson: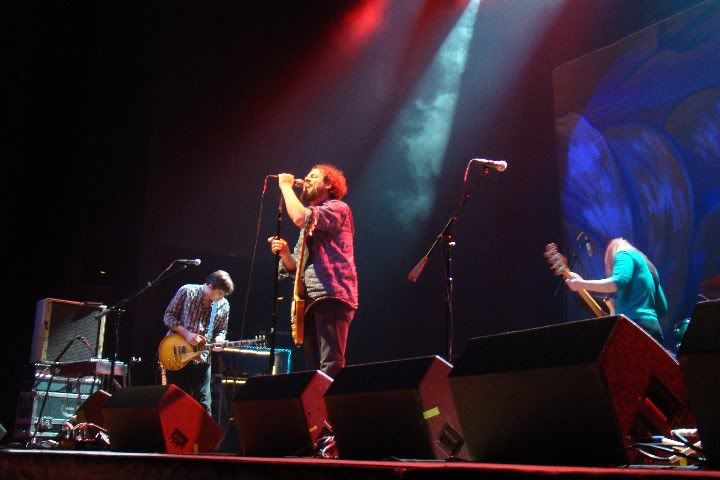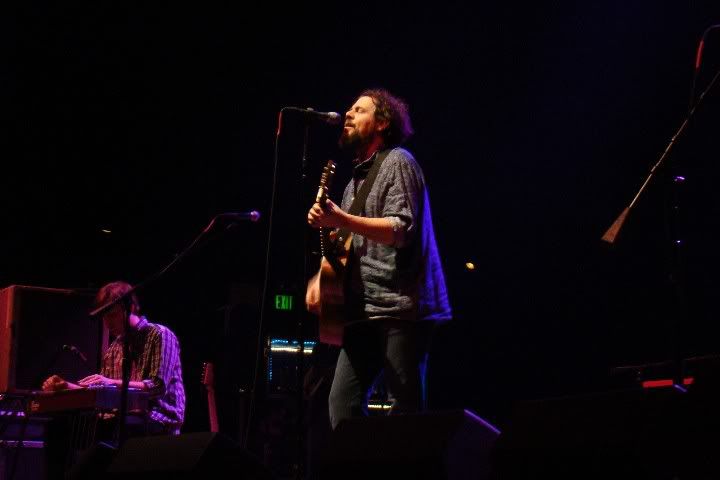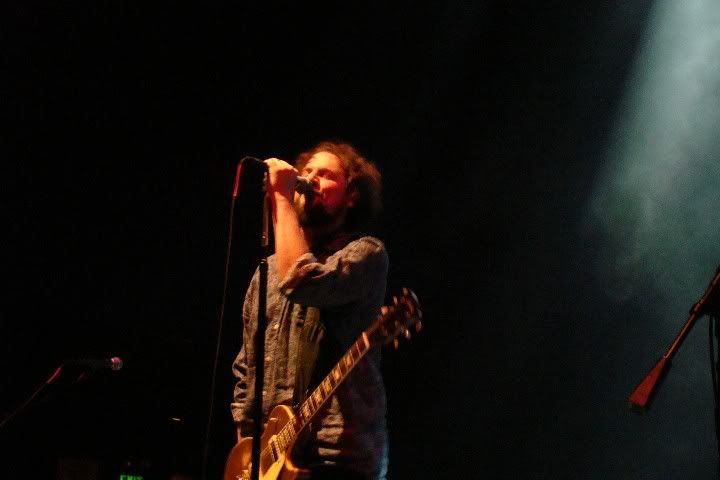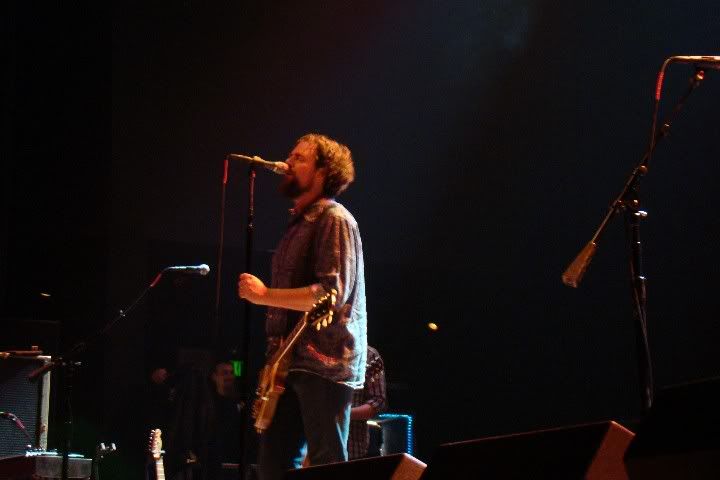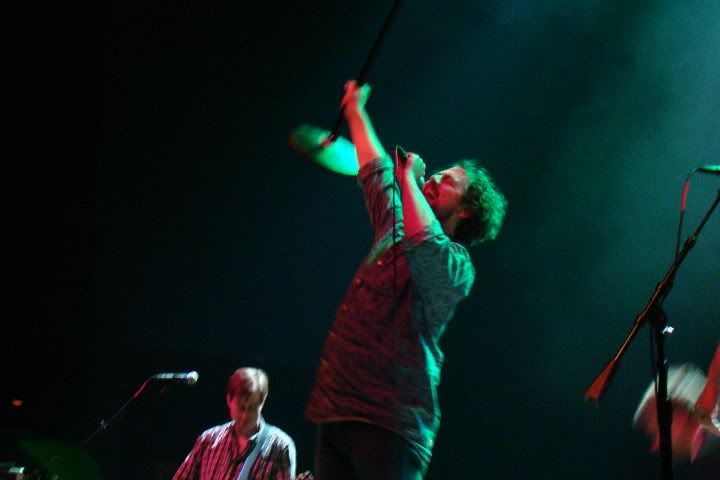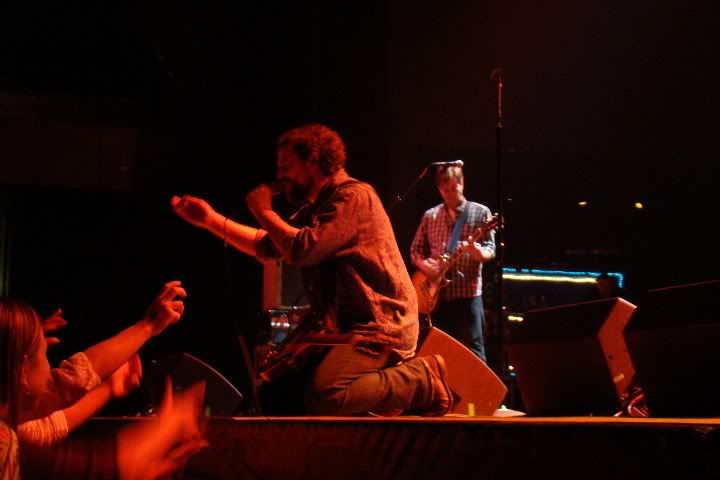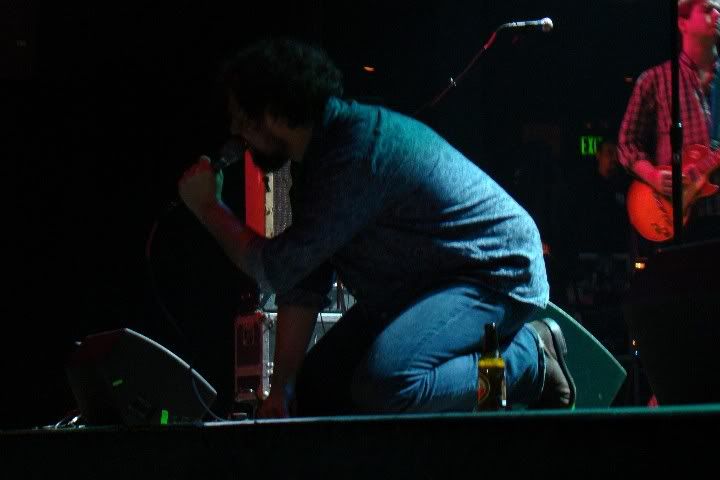 patterson & shonna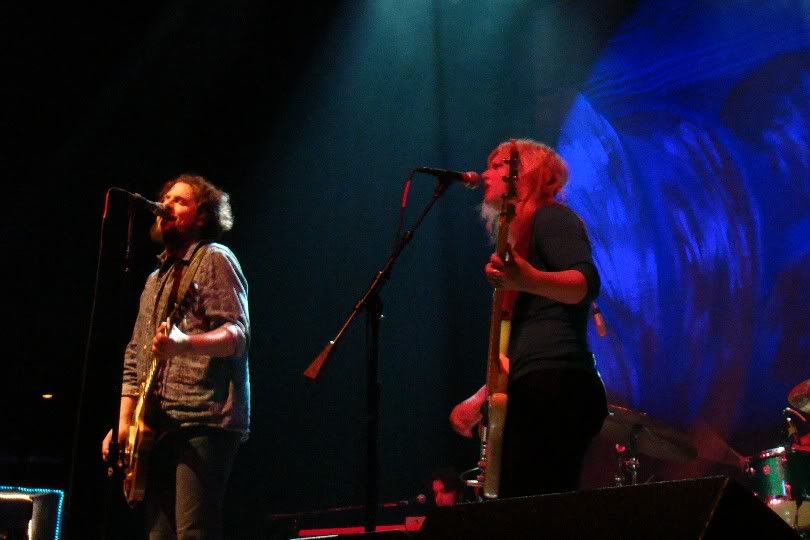 cooley & shonna