Here are some pictures from the first Chicago show from U2's third leg, September 20, 2005.
The Edge:
Here are some lovely pictures of the fence behind the United Center: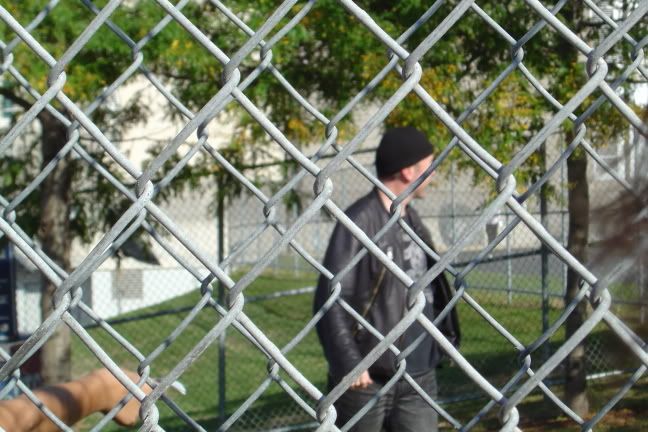 So close!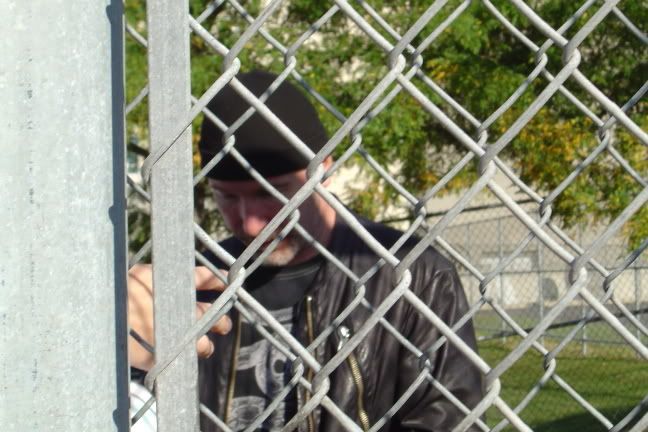 But so far away, really.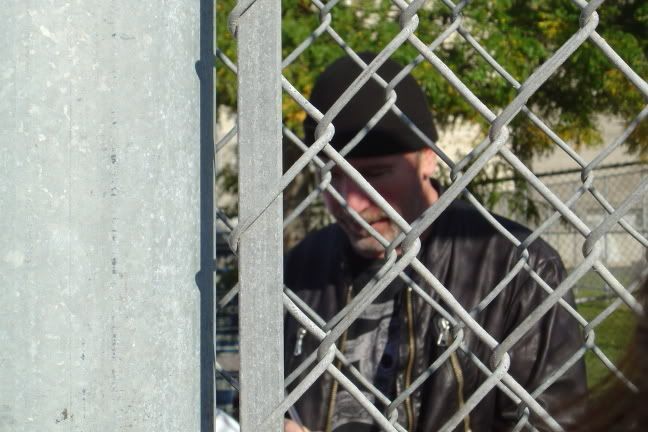 There he is without the fence! Yay!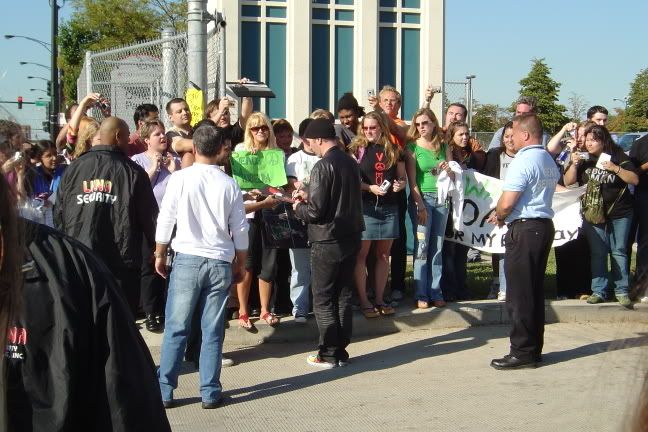 Like an angel he sings.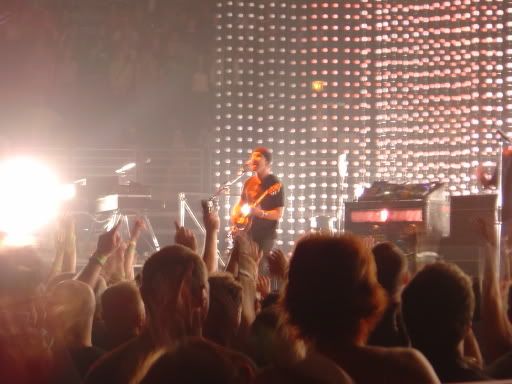 Like a baby maker he struts. Note Laura (tall girl, from May) in her usual spot front and center. I think her sign said "Guitarist for hire" or "Guitar player for hire."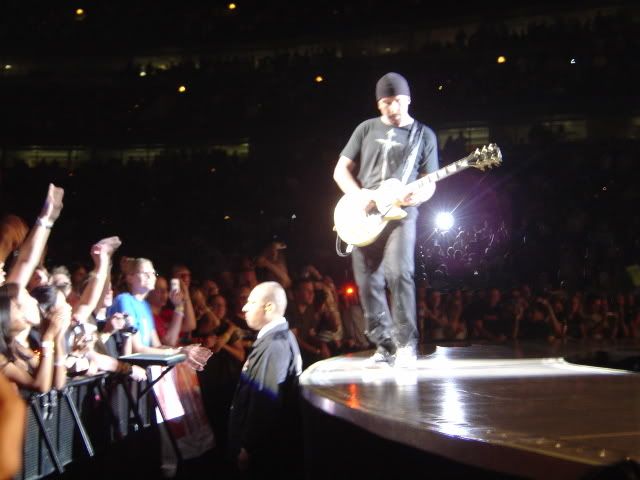 Some Bono pictures:
Bono at the fence, again tantalizingly close, yet unreachable.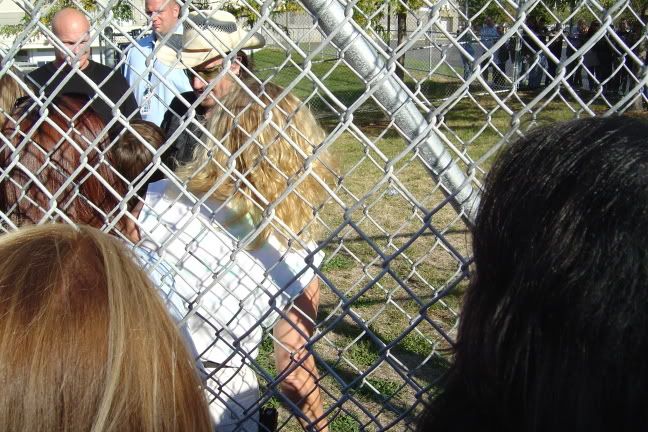 This is one of the only times I've seen a bodyguard look like he was intervening. "Bono will tell you when he wants to hug!"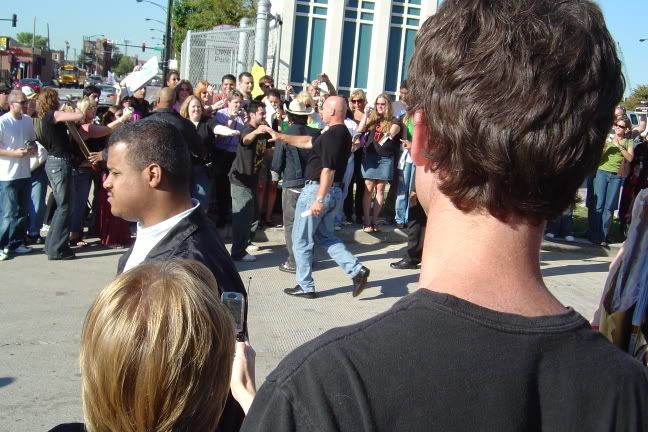 Bono on the ramp: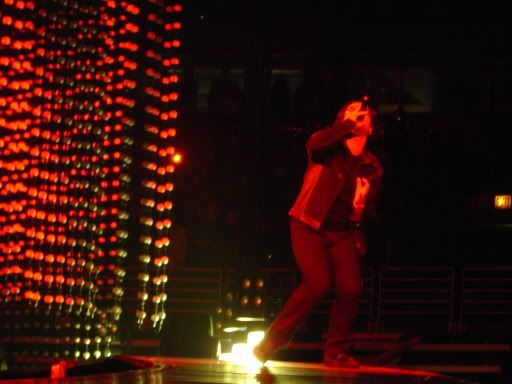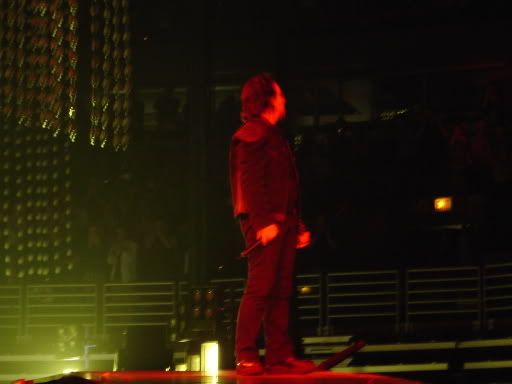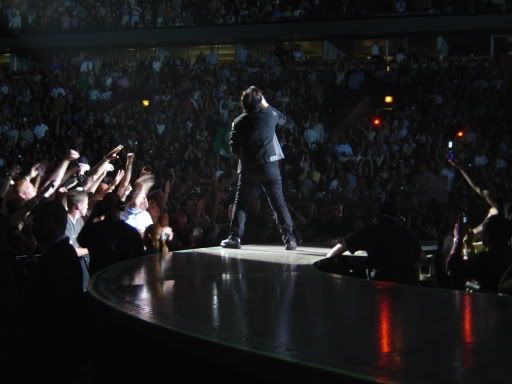 Bono with lyrics sheets, and giving them to audience members as he finished with them: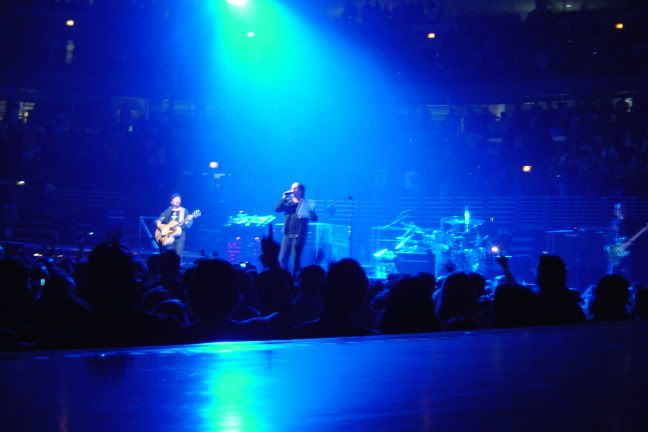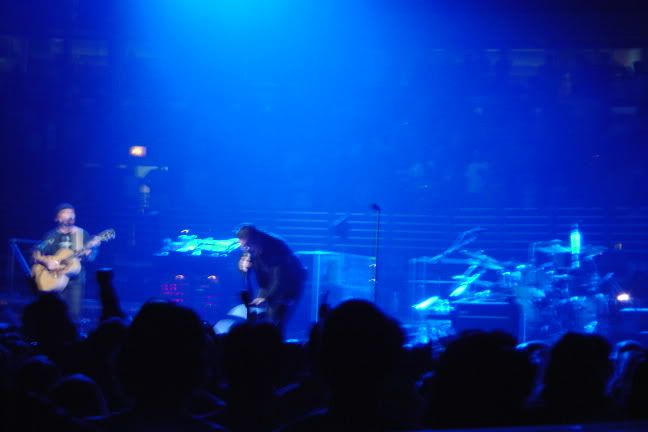 Ramp again.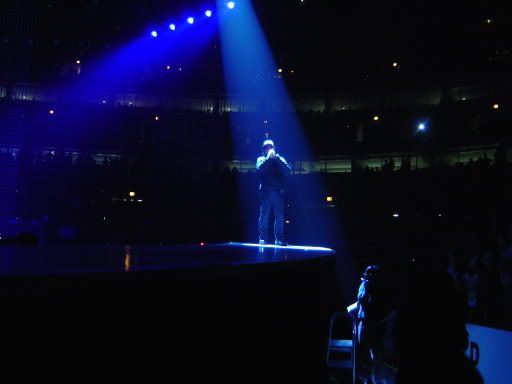 And having what J called "an Elvis moment":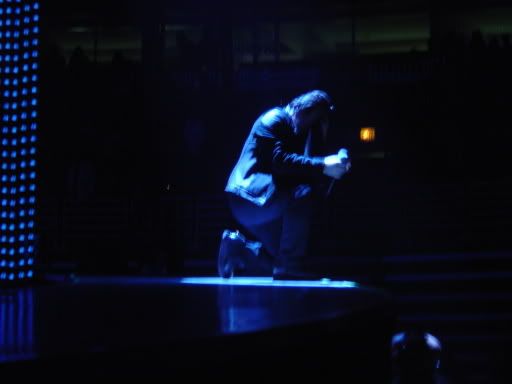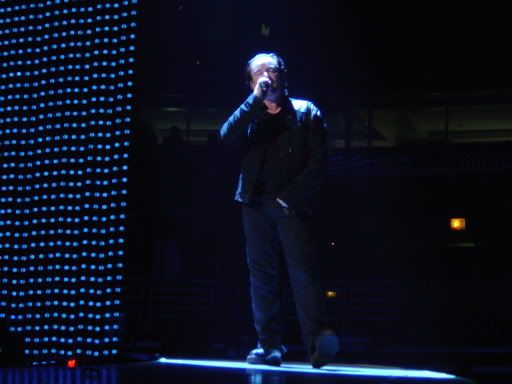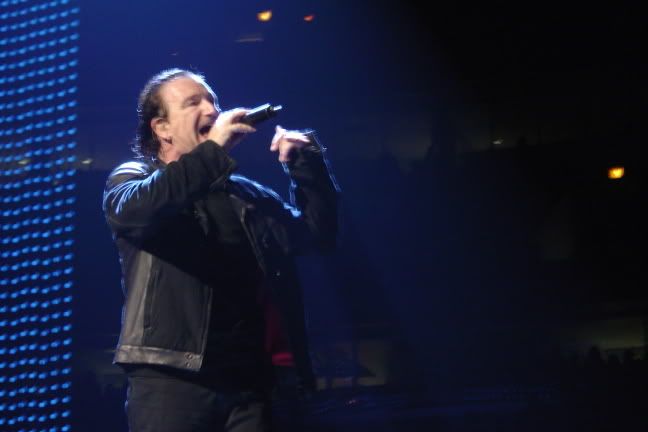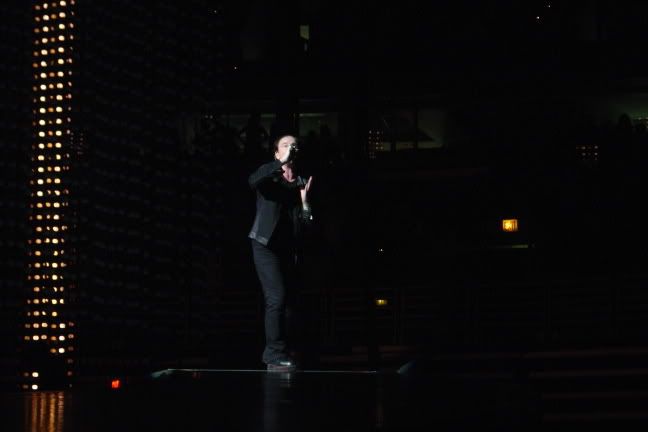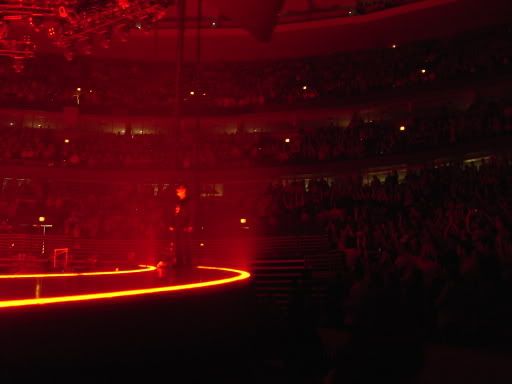 And with guitar.