More U2 pictures - from the second Chicago show of the third leg, September 21, 2005.
Lone Edge. Shoot, I didn't realize it was so blurry until I posted.
Frisky b/e
Just like the old days!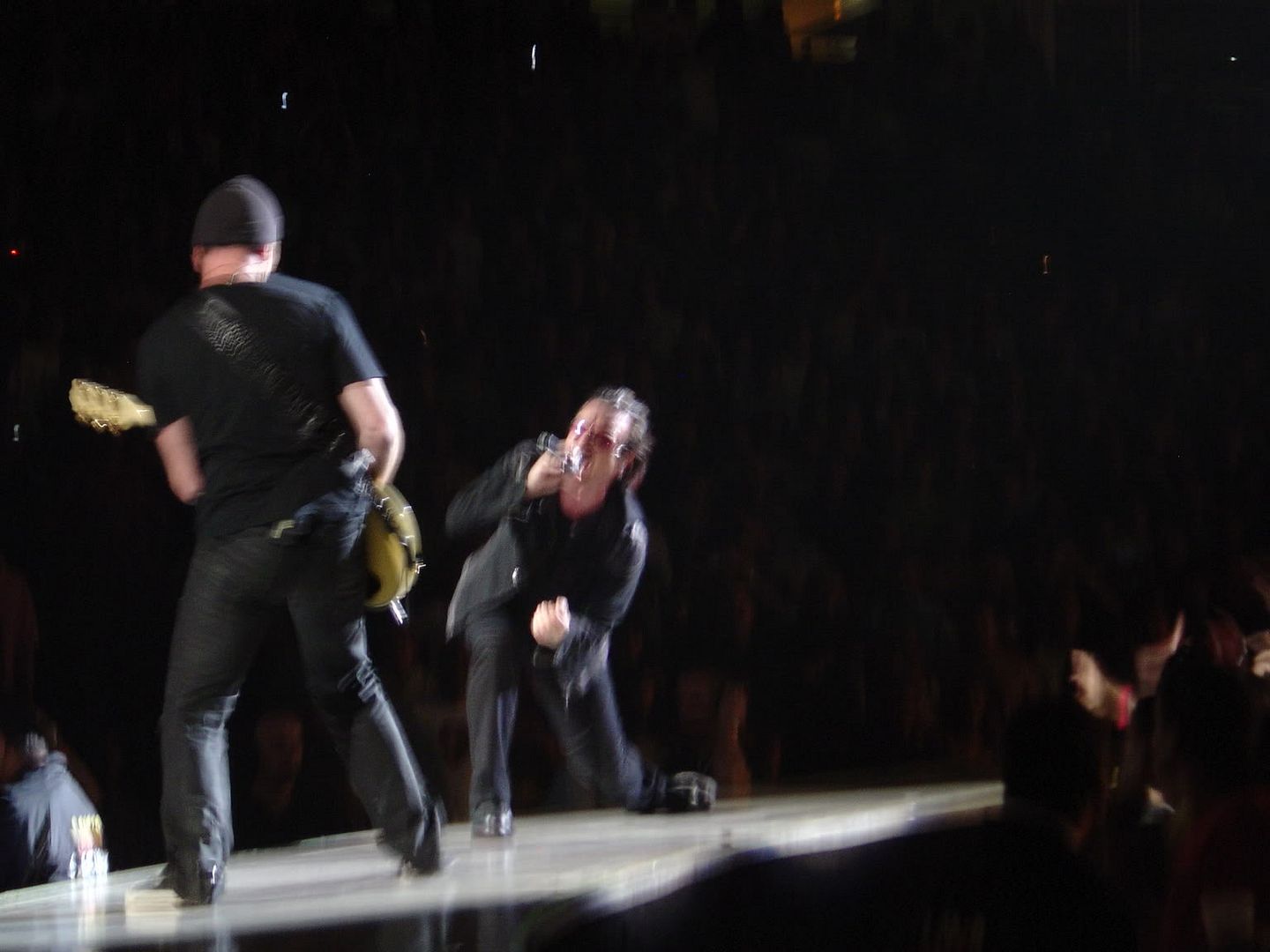 And on stage.
with bonus rhythm section!
Bono strands himself behind the plexi. "Turn around and face me, Edge. Help me out."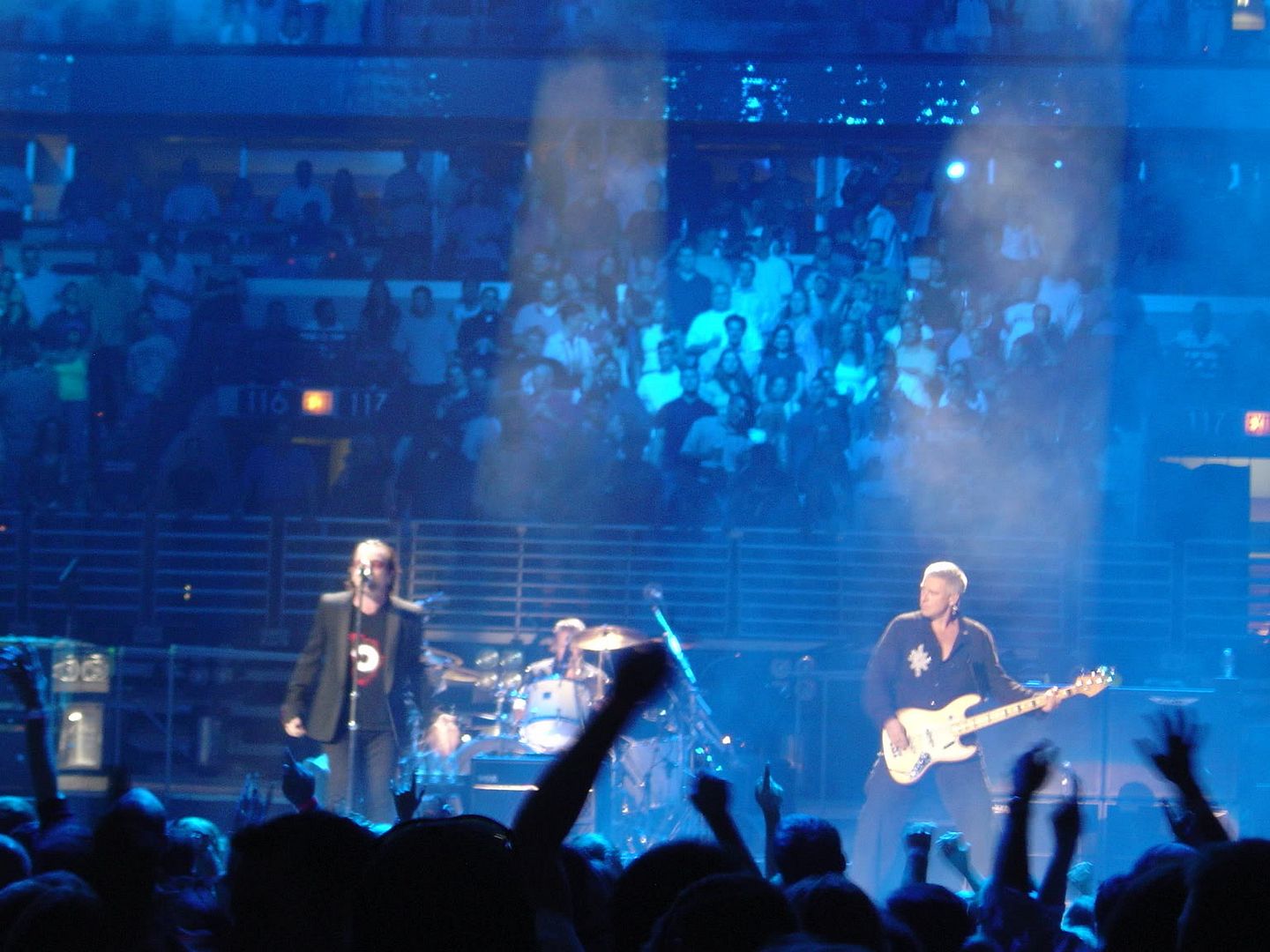 Here's that B/A action I promised.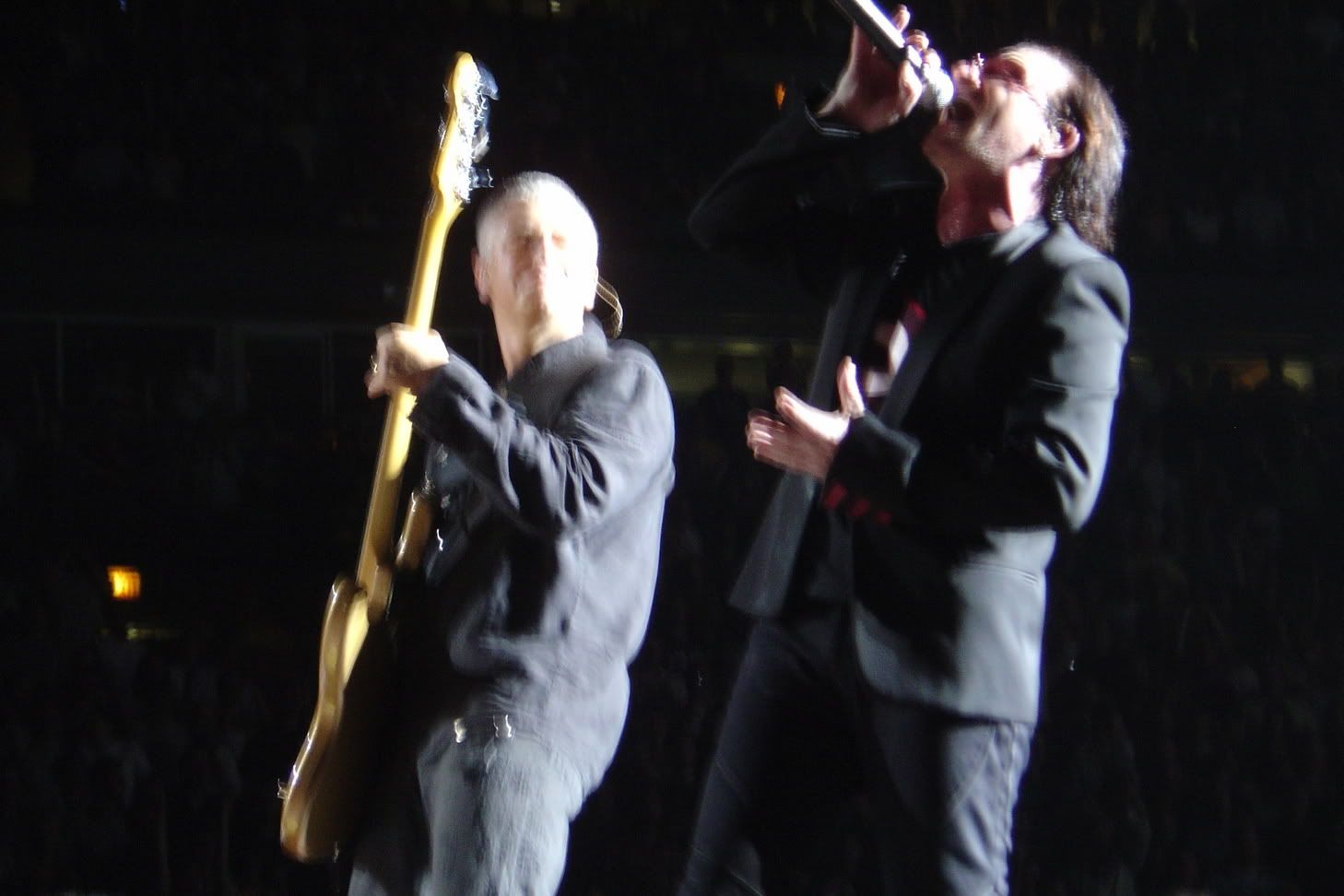 This is where Bono and Adam kind of backed into or bumped into each other on the ramp and were startled for a second before they laughed at each other. The li'l cuties.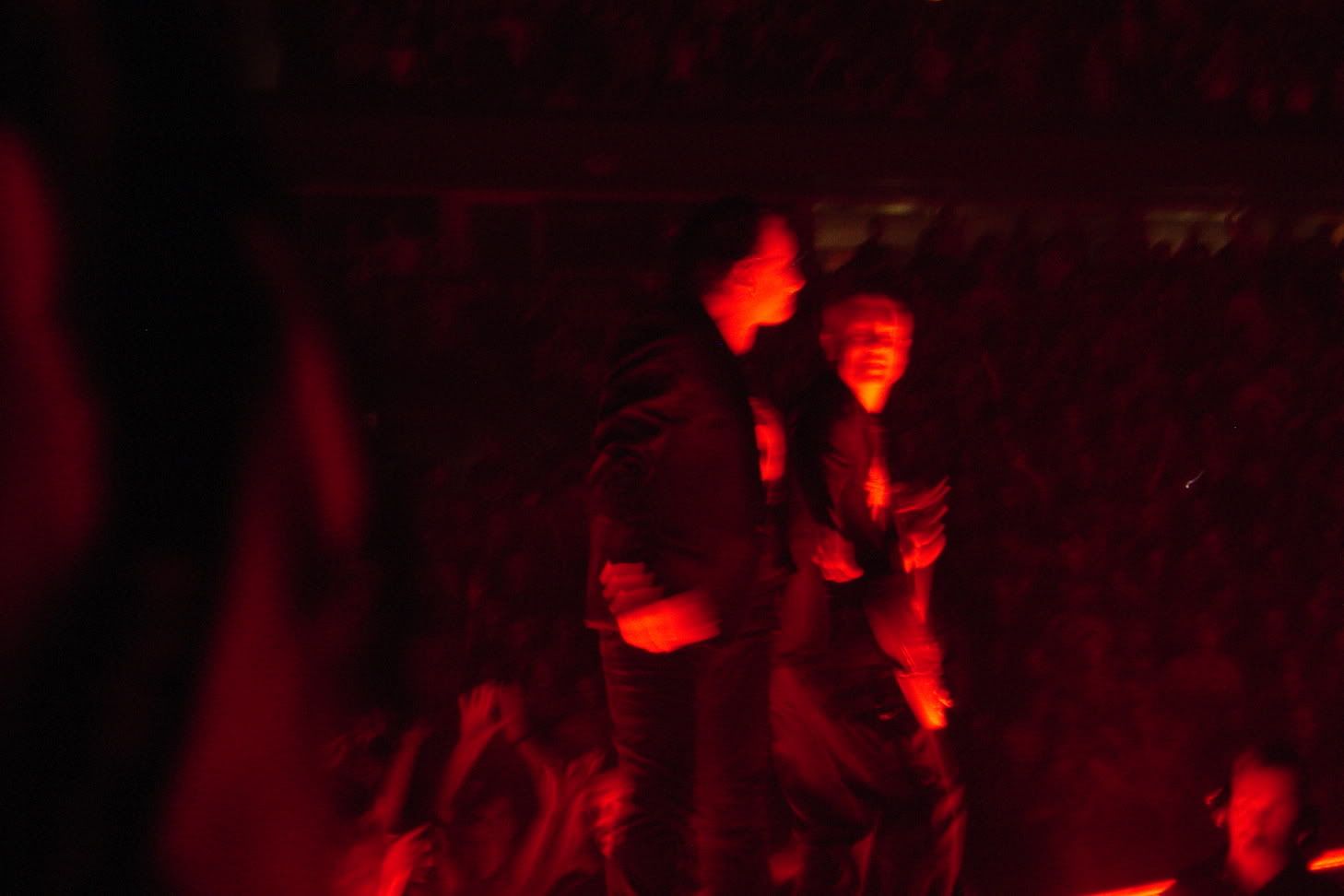 Group onstage again:
Thank you! Goodnight!
Encore!
Thank you! Goodnight! Again!
Is that Adam? Playing guitar? Wtf?!?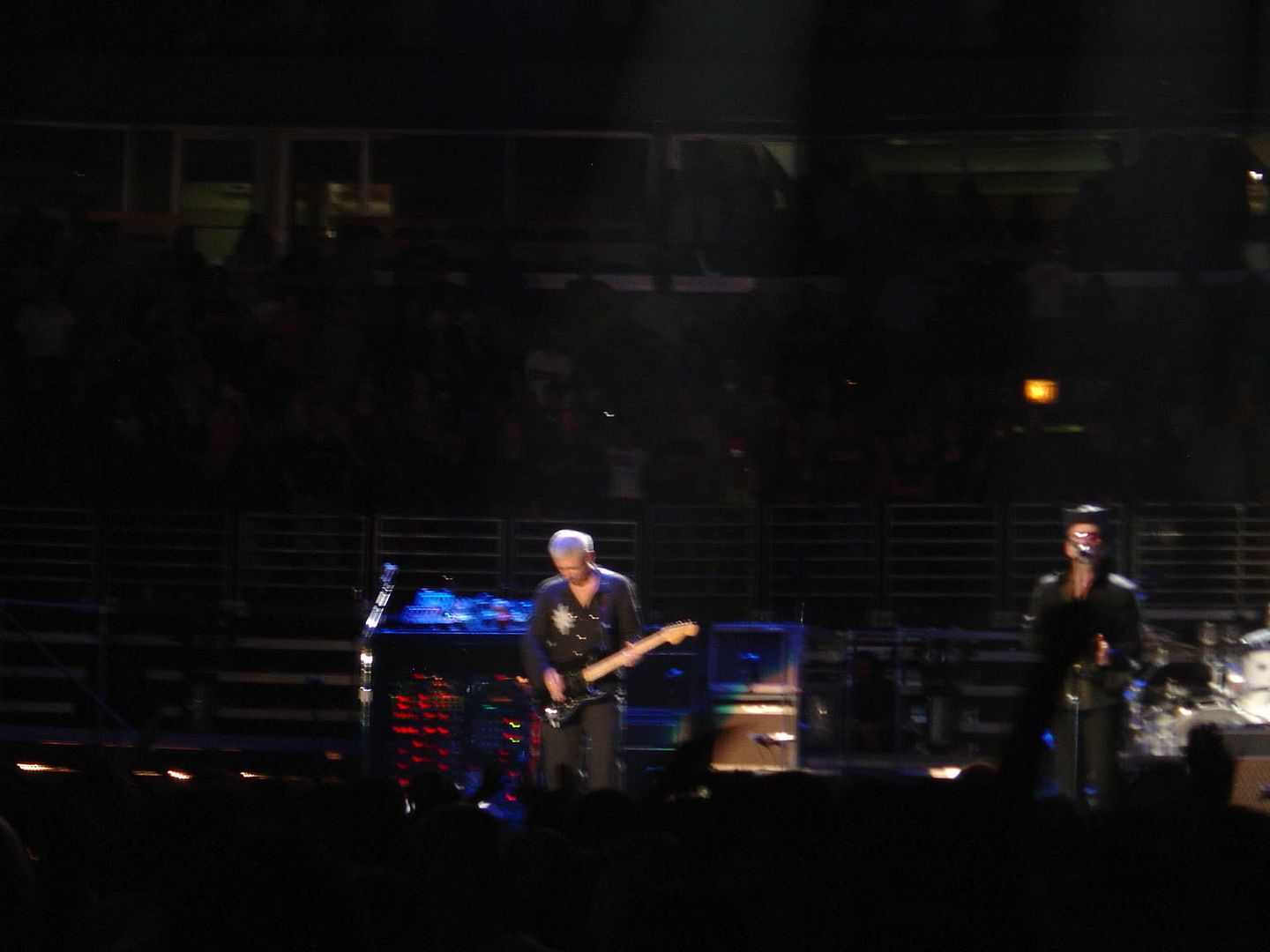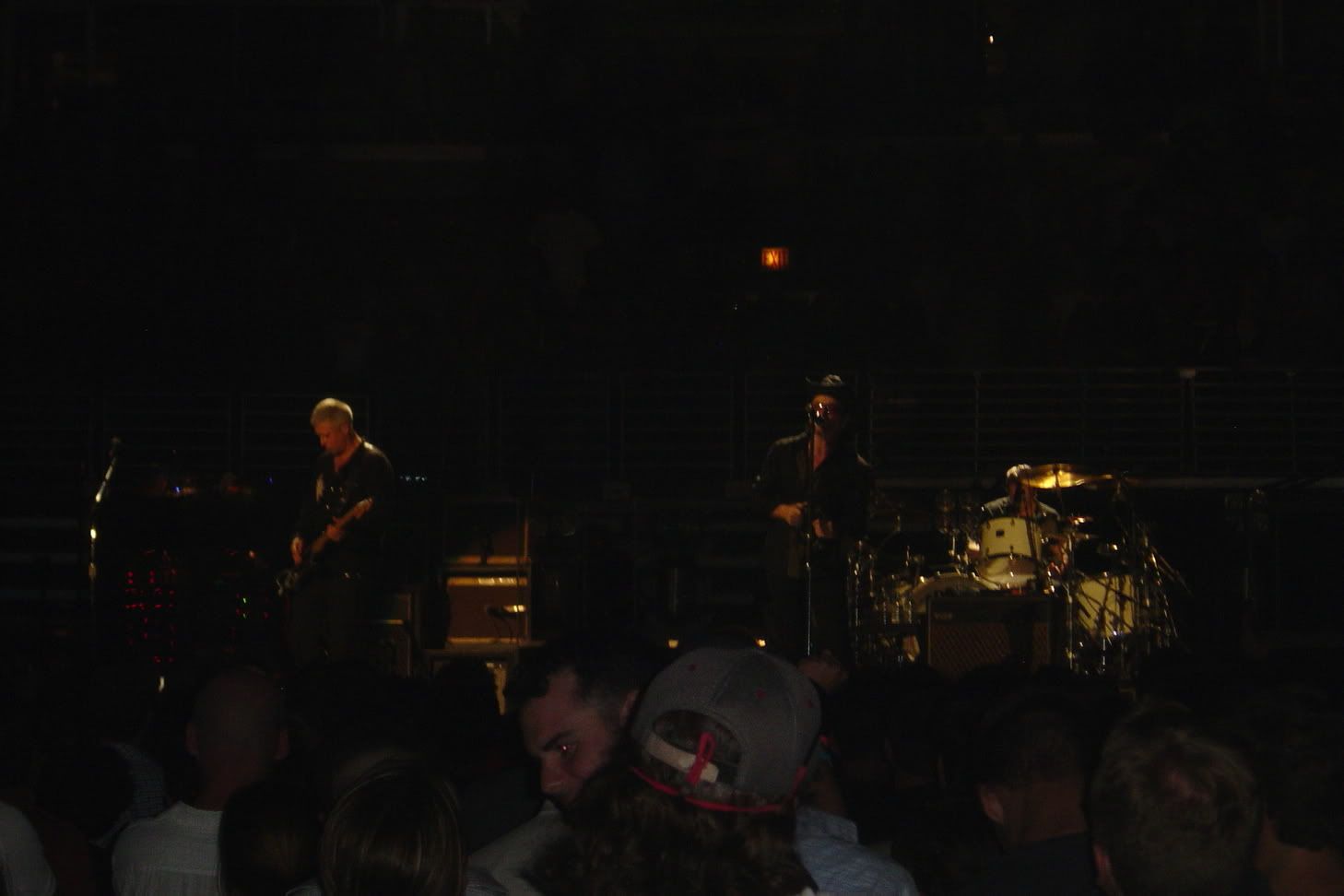 Confetti!
I love this picture.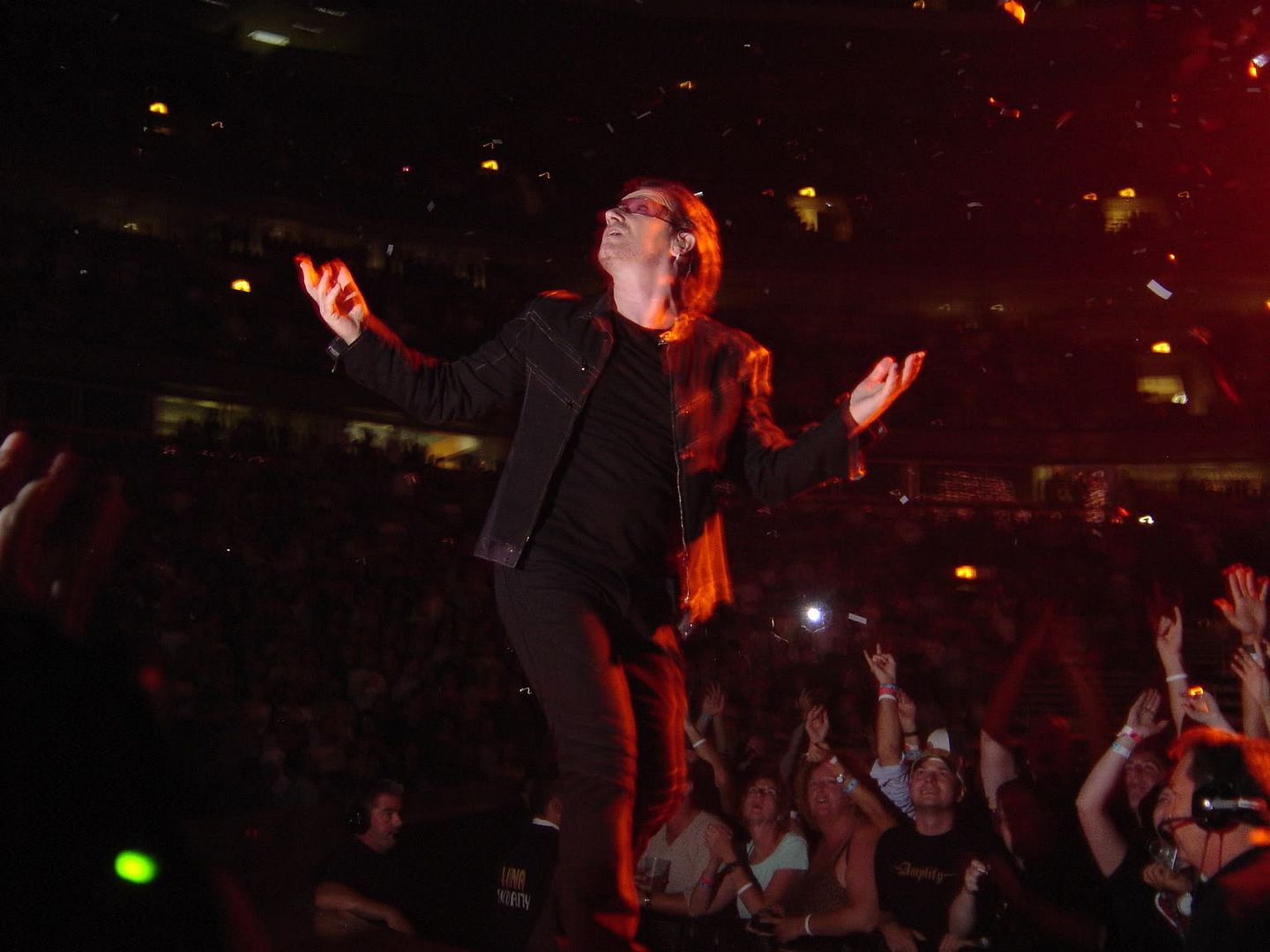 More B-man.