Here are some pictures from U2's first leg, fourth Chicago show, May 12, 2005.
Tent Row, just to show how cold and dismal it was.
Bono arrives for soundcheck. He left the door open and I'm pretty sure that was his wife Ali sitting inside the whole time. He didn't stay long; it was freaking freezing, and word on the street was that he wasn't feeling well. He was a bit hoarse that night and I thought I heard him falsetto some notes he normally would have just sung, but I wasn't totally sure.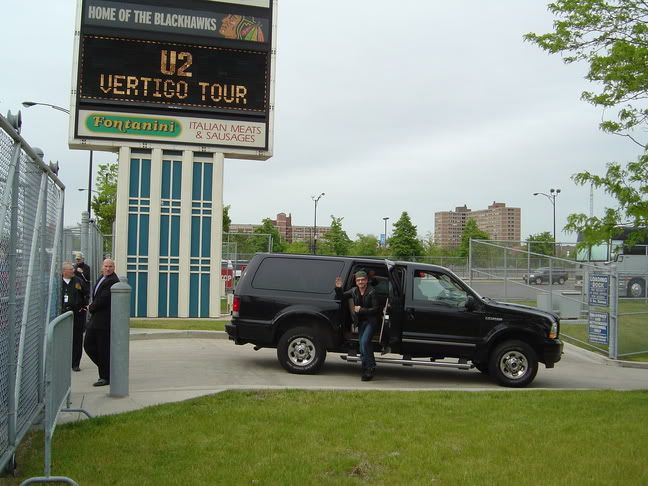 After a few minutes, Bono leaves.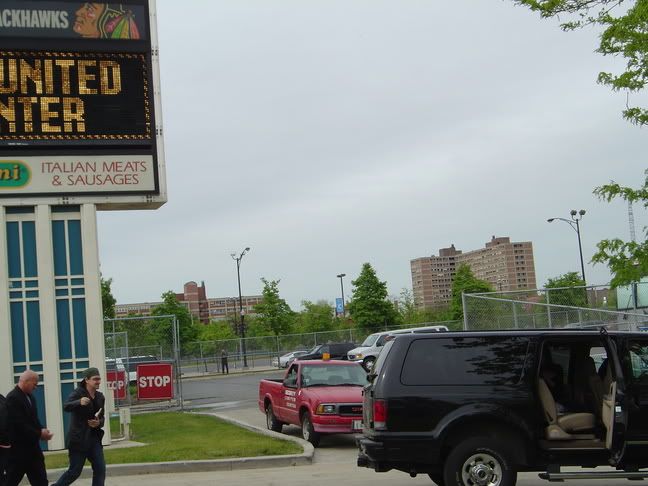 Edge's car arrives fifteen minutes later. Oh, the joy!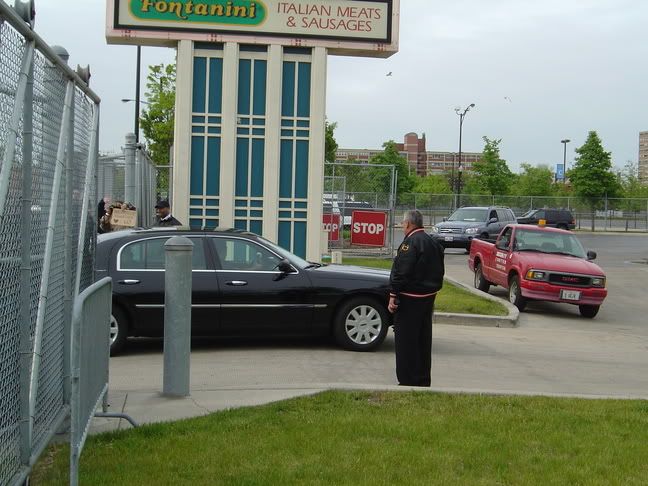 Edge gets out of the car. Joy!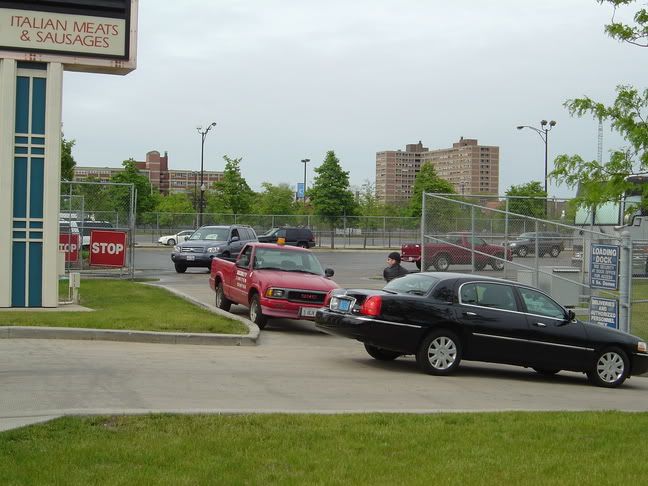 Edge and Bono both made sure to wave and look over at those of us they weren't going to physically get to because we were so far away. A thoughtful gesture. I thought, looking at this, that he had a cell phone, but in Melissa's pics you can tell it's the Blackberry. Heh.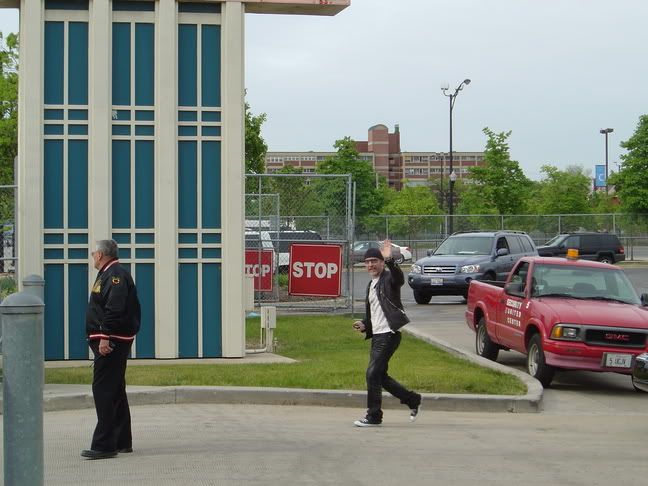 Bono; Adam.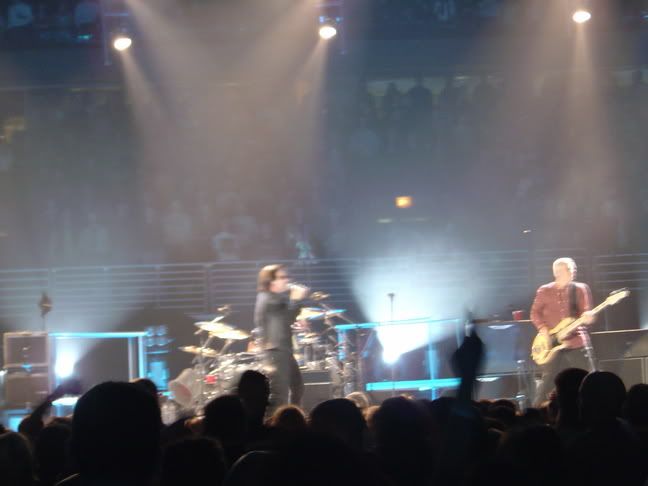 Band!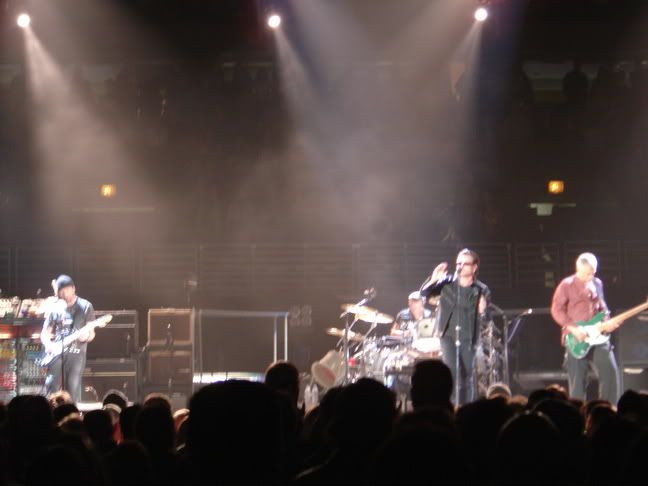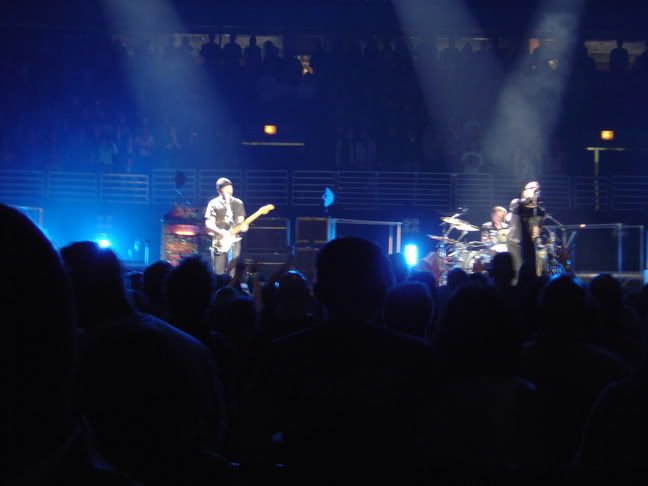 I include this one because – if you can see it well enough – it would have been SUCH a great picture if not for the perfectly placed arm between photographer and object. Poop.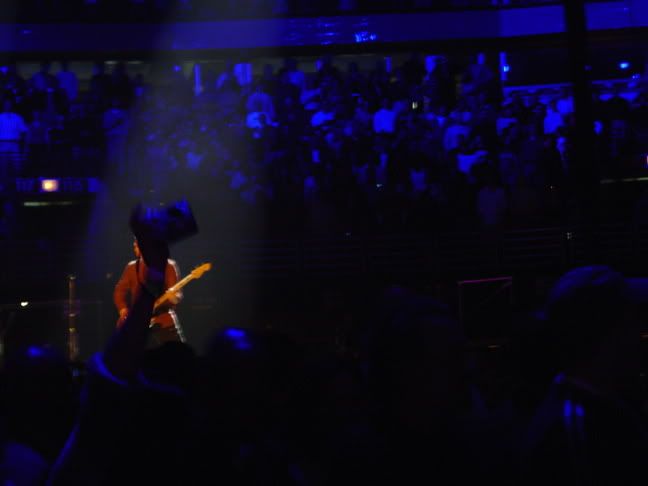 Some terrible pictures, but OH! So close!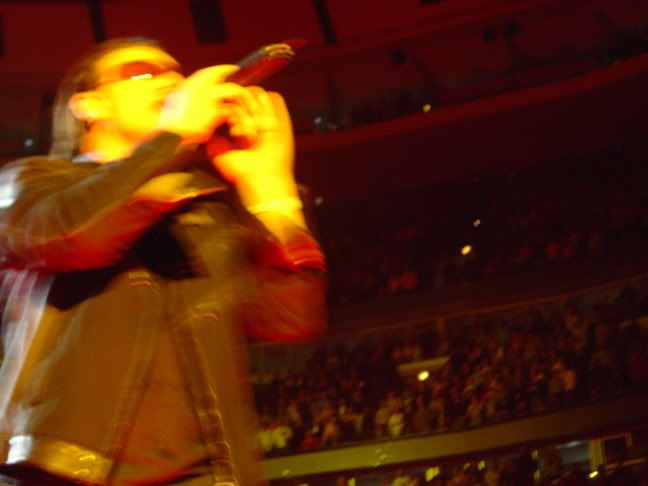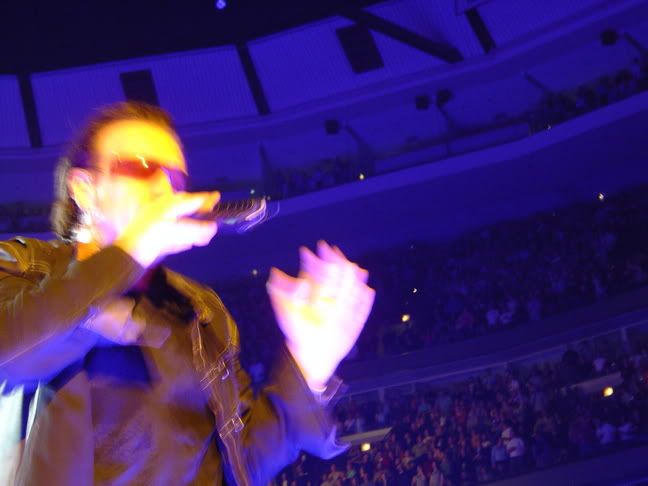 Larry.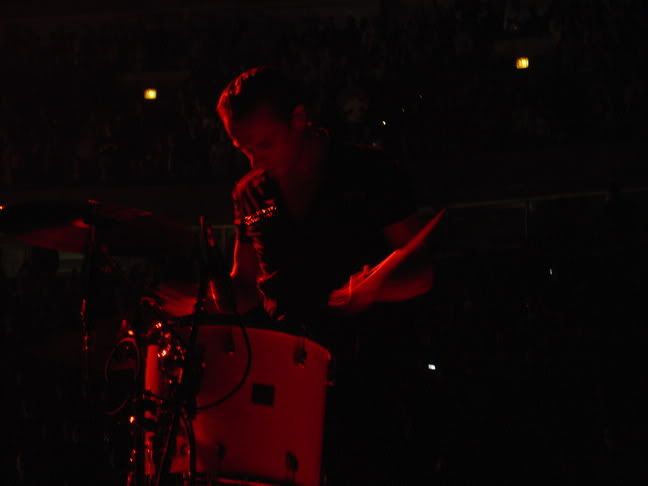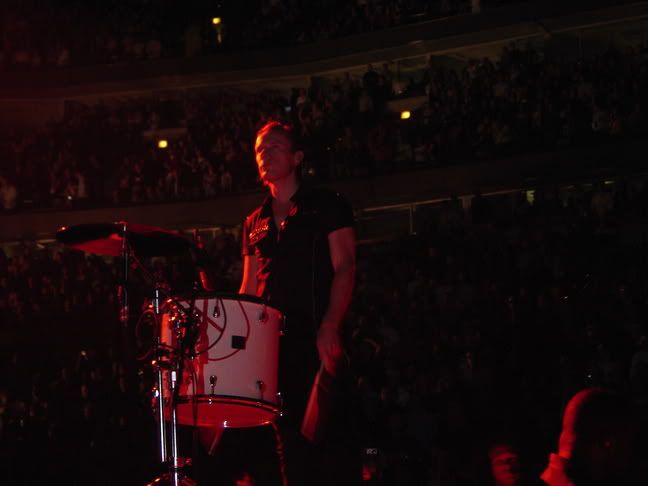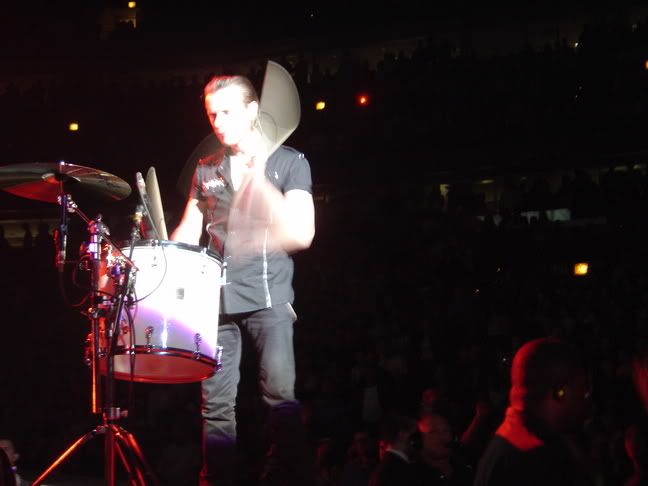 Bono.
Adam flashing his chest. I liked this shirt. Not just for obvious reasons, but also because it was nice to see a different color. I get a little tired of their 'uniforms.'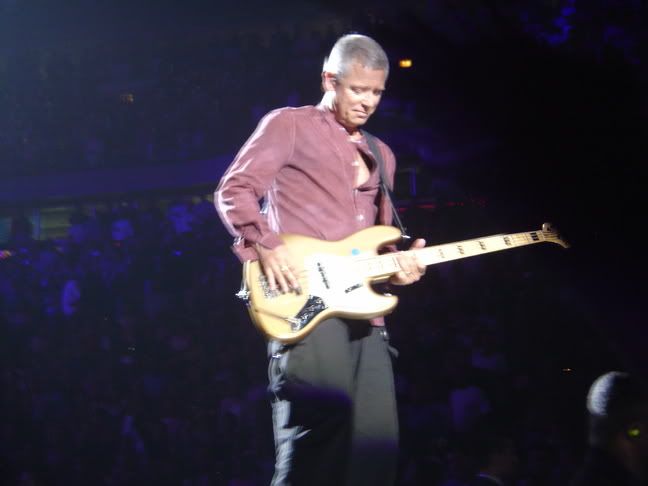 Adam continues to be Adam.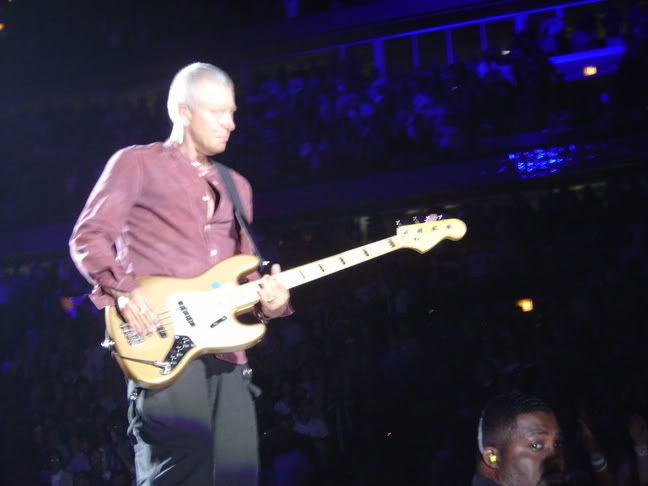 Adam walks past, at which point Mandi grabs my camera from my hand and attempts to take a picture of his ass. I heart Mandi.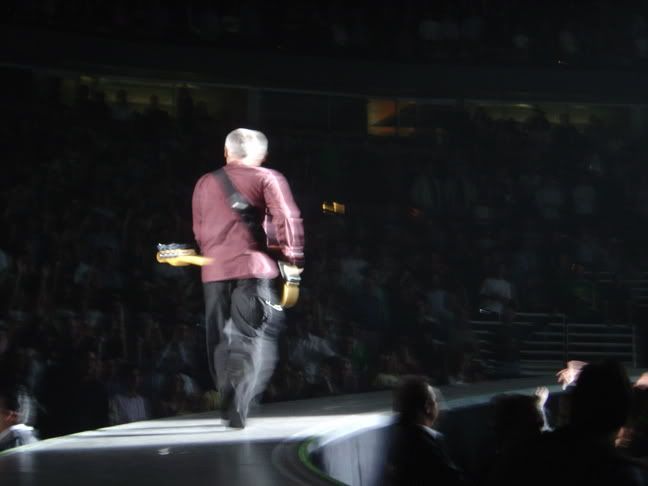 Yeah.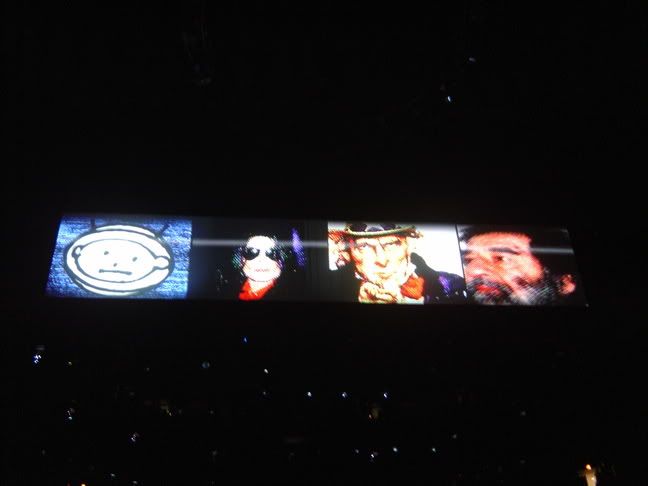 The elusive Edge continues to taunt me from a distance.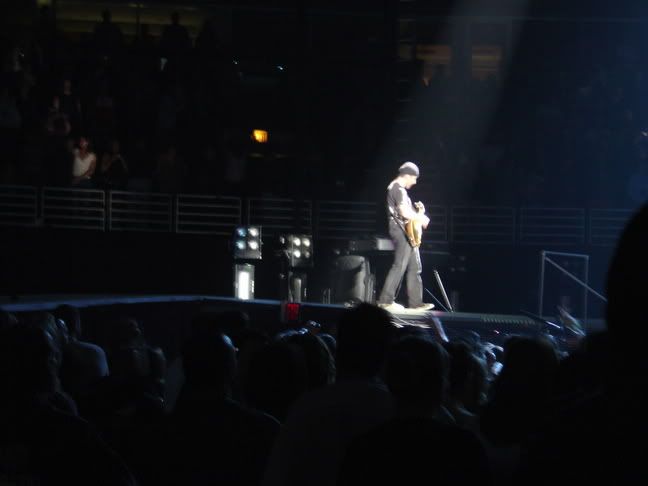 Tru dat: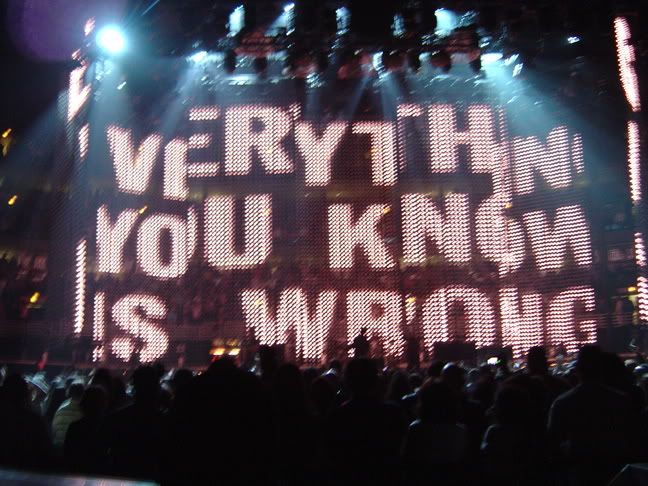 Larry concentrates.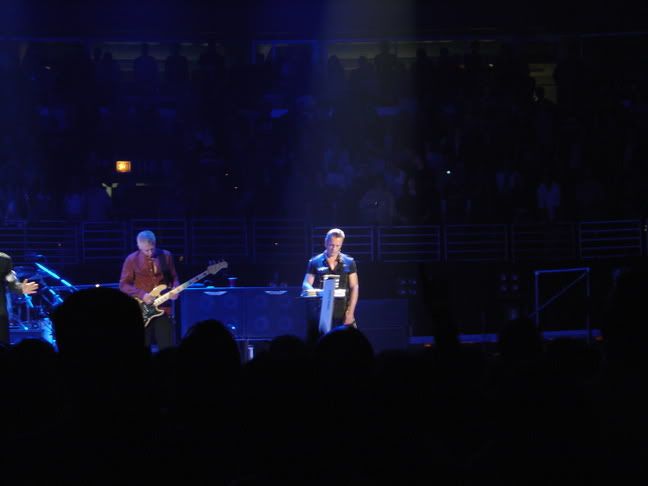 I know this is a really crappy picture, but I wanted to include it because it's the group hug of the front 3 around the drum set. Awwww.