This seems like a good place to consolidate and post some photos and concert material from last year.
Here are some pictures from U2's first leg, third show in Chicago at the United Center May 10, 1005.
Waiting in GA line: a warm, sunny day.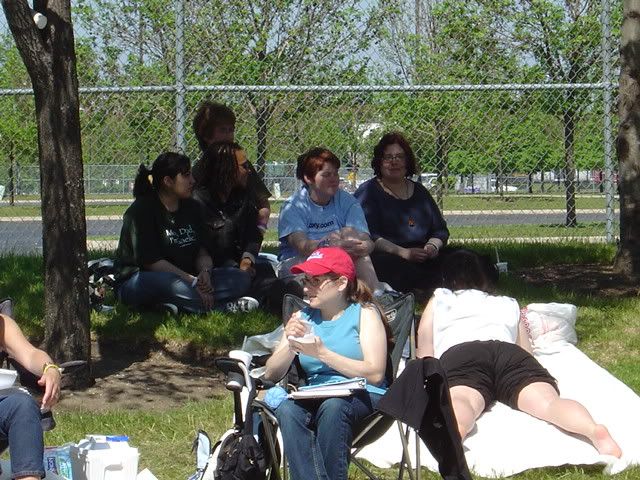 Adam wielding his instrument, which looks even bigger when you shake it, apparently.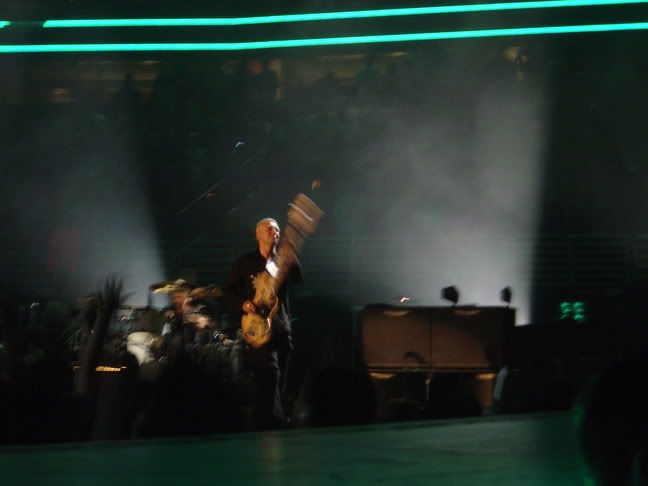 Edge looking celestial. Note the "Happy Birthday Bono" party hats. I think that's Ally's arm, but I'm not sure.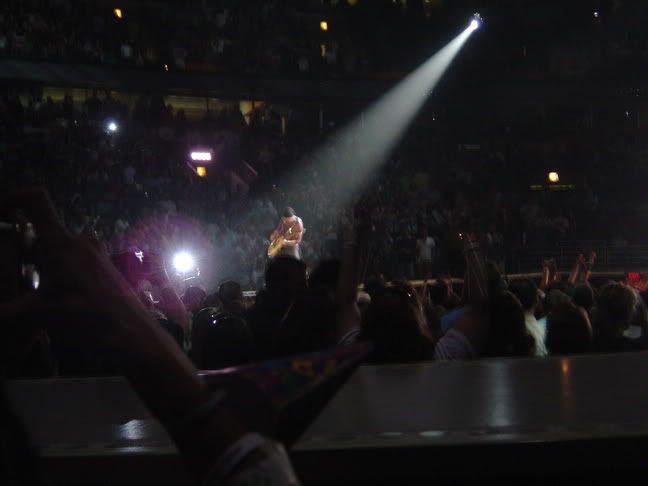 Blurry B again, crawling this time: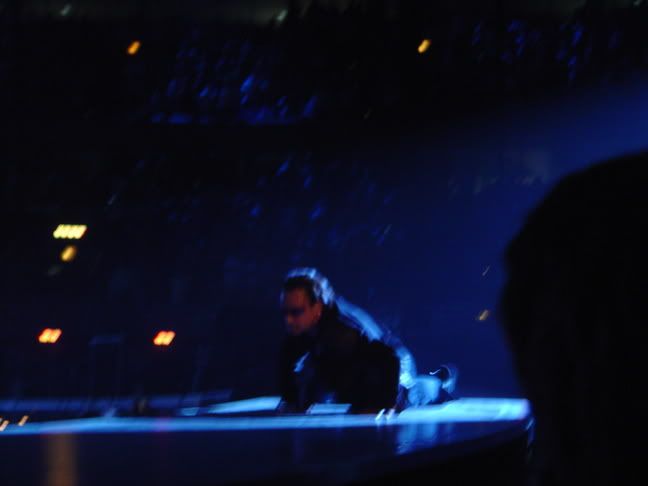 Blurry Bono and Adam in proximity.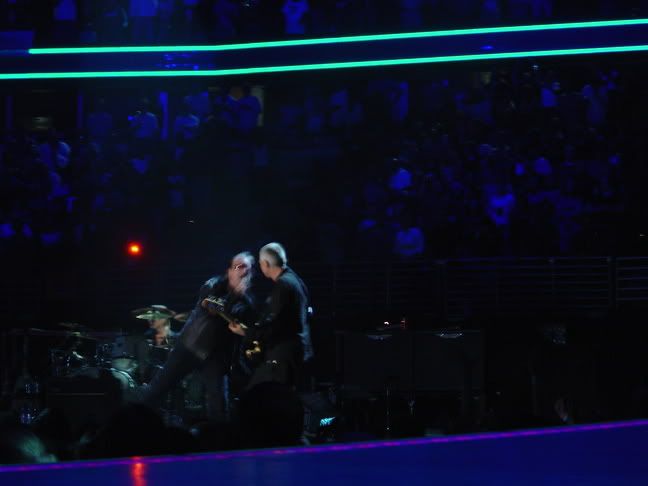 Blurry Bono and Edge in proximity.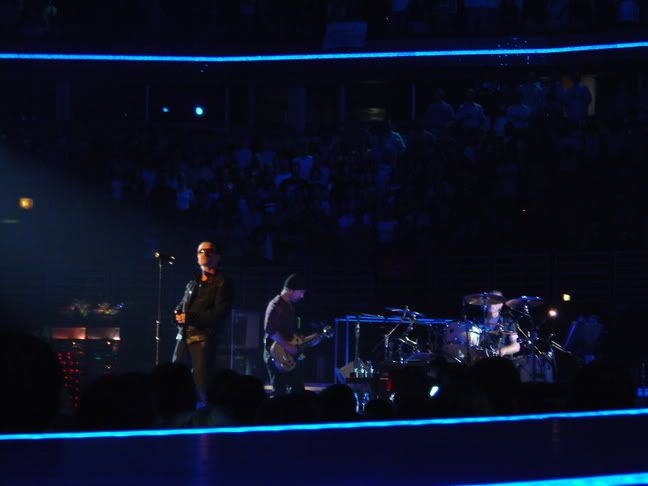 Mr. Clayton is playing a 1964 Fender jazz bass in custom Sherwood green.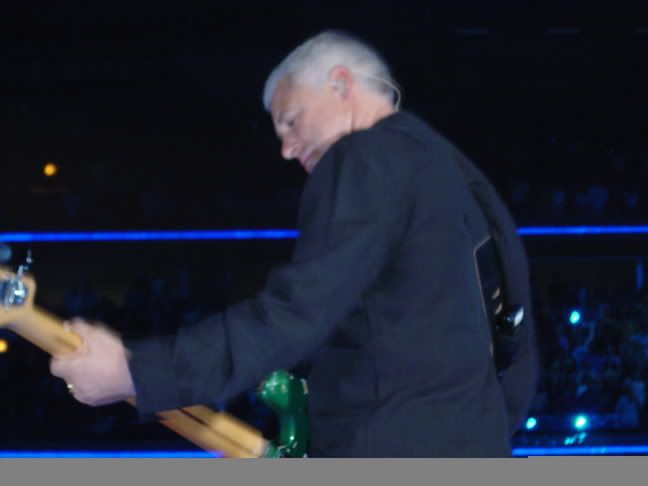 Adam on the runway.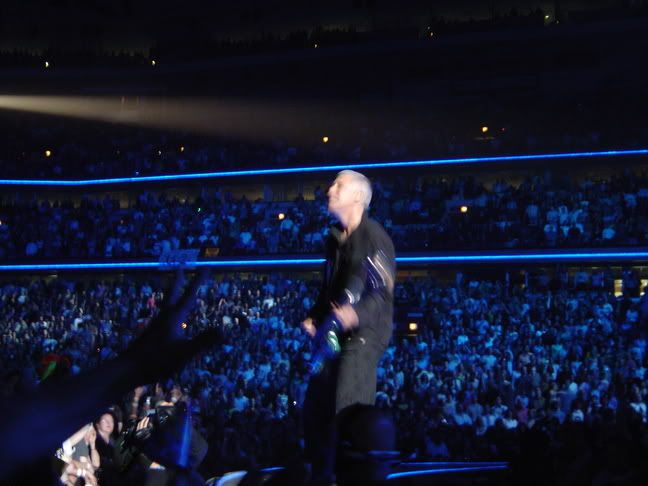 And smiling for the camera.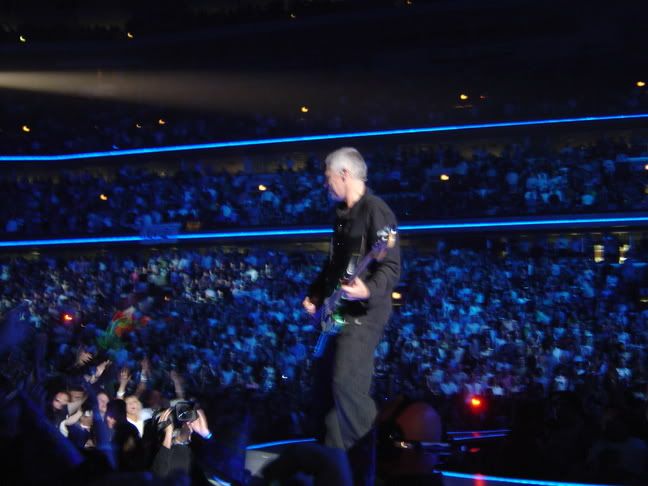 Blurry "Sometimes" (no shades, is how I know what song it was).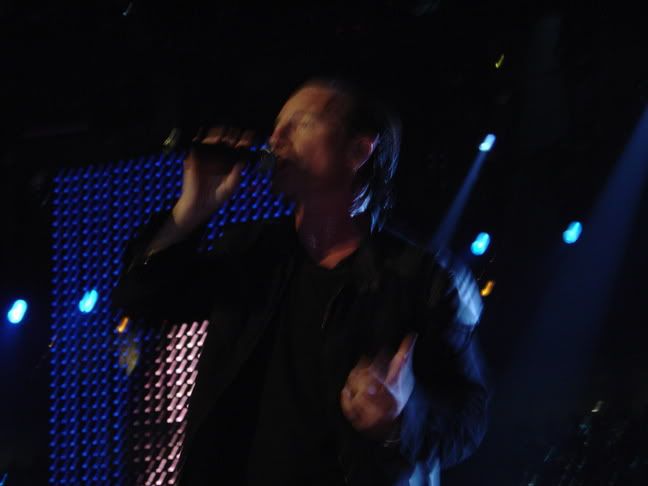 More blurry "Sometimes."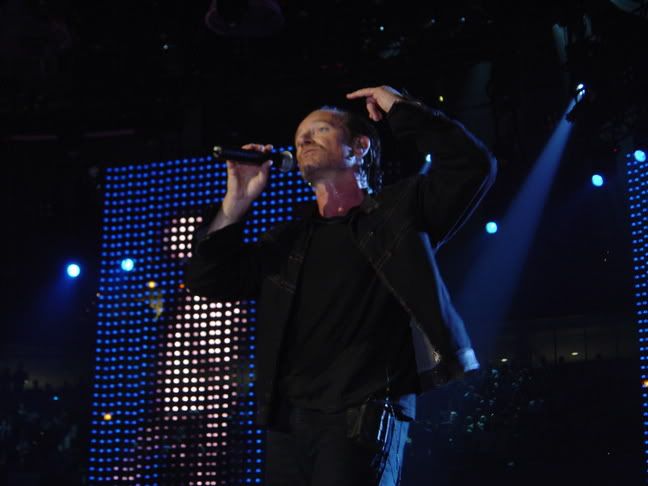 Finally, Larry In The Mist approacheth.
Adam wearing my snowflake emblem because he loves me: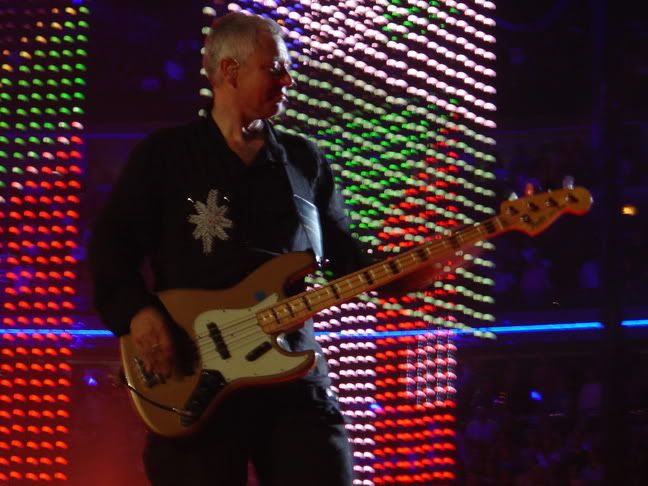 I love a man in uniform.
More Bono and Edge proximity.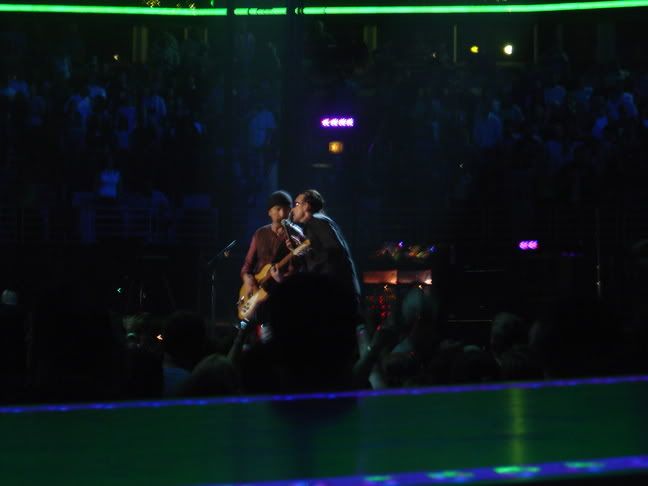 Adam says thank you, and the ever-elusive Larry hides behind him.