Jason Isbell: guitarist, singer, songwriter, former Drive By Trucker.
Jason Isbell dot com.
Jason at Wikipedia
After we bought the tickets, we were disappointed to learn that Jason was opening for
Cracker.
I don't mean to disparage Cracker, but the plain truth is that I don't know anything about them at all and don't know any of their music. We wanted to see a whole night of Isbell. On the plus side, we were starting a vacation, so making an early night of it meant we could make some miles after the show - we ended up leaving shortly after Jason's set, didn't hear any of Cracker, and spent the night in Marion, Ill on our way to the Smokies, so it was good.
Side note: Jason's keyboardist is that Derry De Borja from Son Volt. Added bonus!
Set list:
1. Grown
2. Ain't Never Gonna Change
3. Chicago Promenade
4. Down in a Hole
5. Assassin
6. Goddamn Lonely Love
7. Psycho Killer
8. Razor Town
9. Magician
then with guy from Cracker
10. Hurricanes & Hand Grenades
11. Outfit
12. Try
It was a pretty healthy mix of his own solo stuff and some of his Truckers stuff. I was happy to hear Goddamn Lonely Love, but Outfit really made my night and that of a lot of people, I think. Assassin, of course, is a track from Trucker Patterson Hood's solo album, and it's a good song, so it was good to hear. It wasn't a huge crowd, and the floor was mostly empty at first, so we stood kind of at the back of the floor with about eight people. It was a clear view and also much better sound than right up against the stage. As the show went on more people came out on the floor and we shuffled forward until around "Outfit" we ended up against the stage and there were, oh, twenty or thirty people on the floor? After Jason's set he came to the edge of the stage and talked to people and signed a few autographs. Really nice guy to his fans, just like when we saw the truckers at mississippi nights (our last show there! wail!). He asked each person their name and signed "Thanks, (whoever!)" and his name. Not the best photo conditions, my poor little camera, but it's plucky, and so am I. Jason gave a good show, he played hard and the band was really together and smokin'. He really held his own as a solo artist.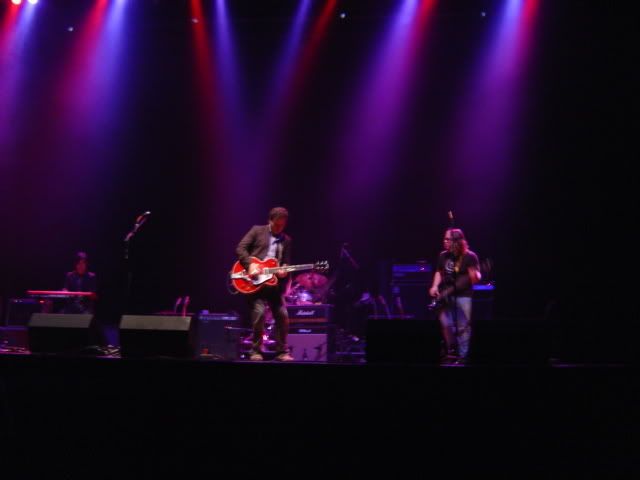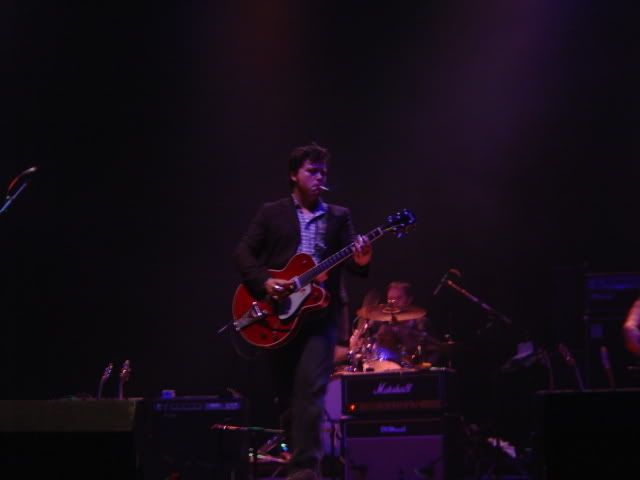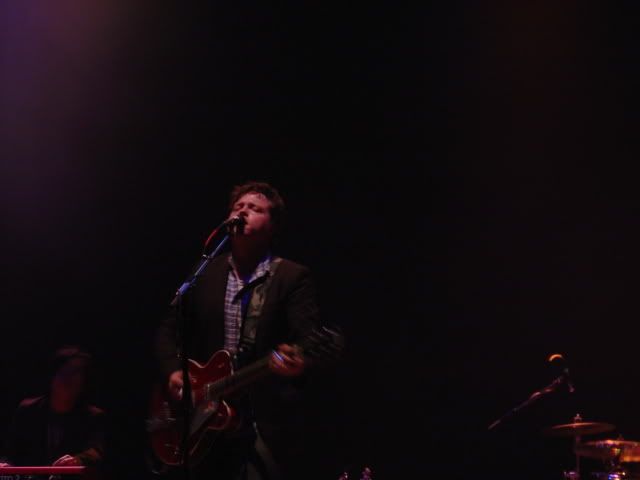 with guy from cracker (david lowery or johnny hickman, I guess)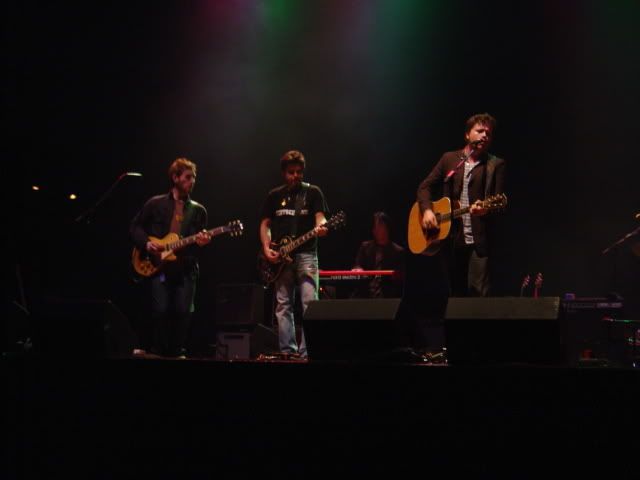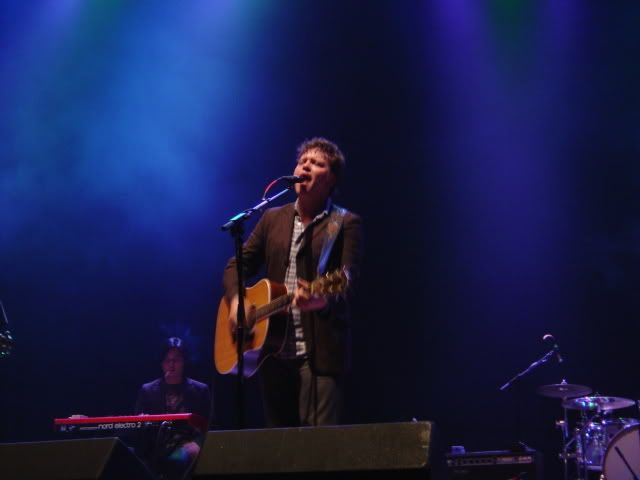 signing autographs