Here's the last batch of U2 photos, from the Dec. 14, 2005, St. Louis show.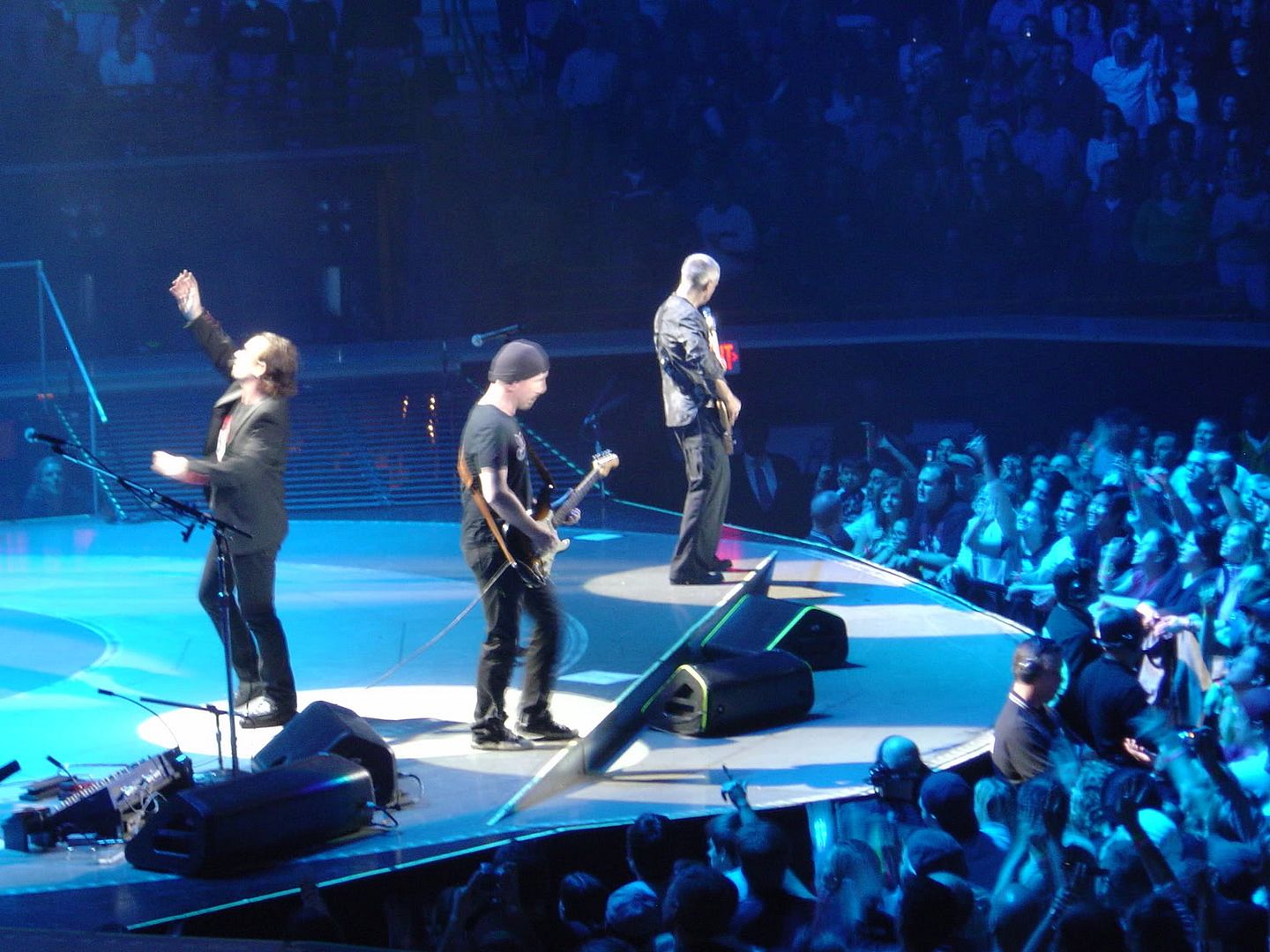 Throw your hands in the air!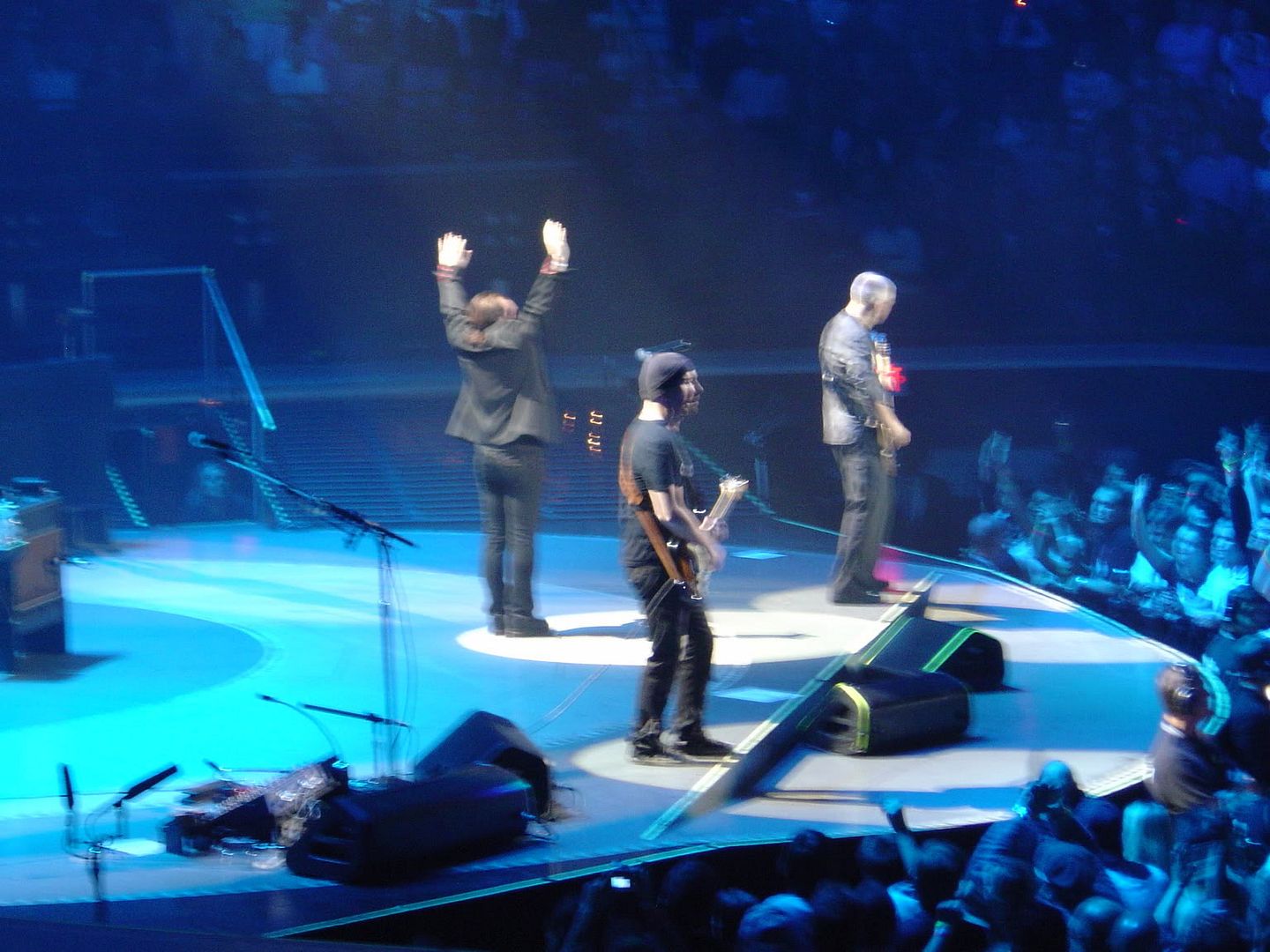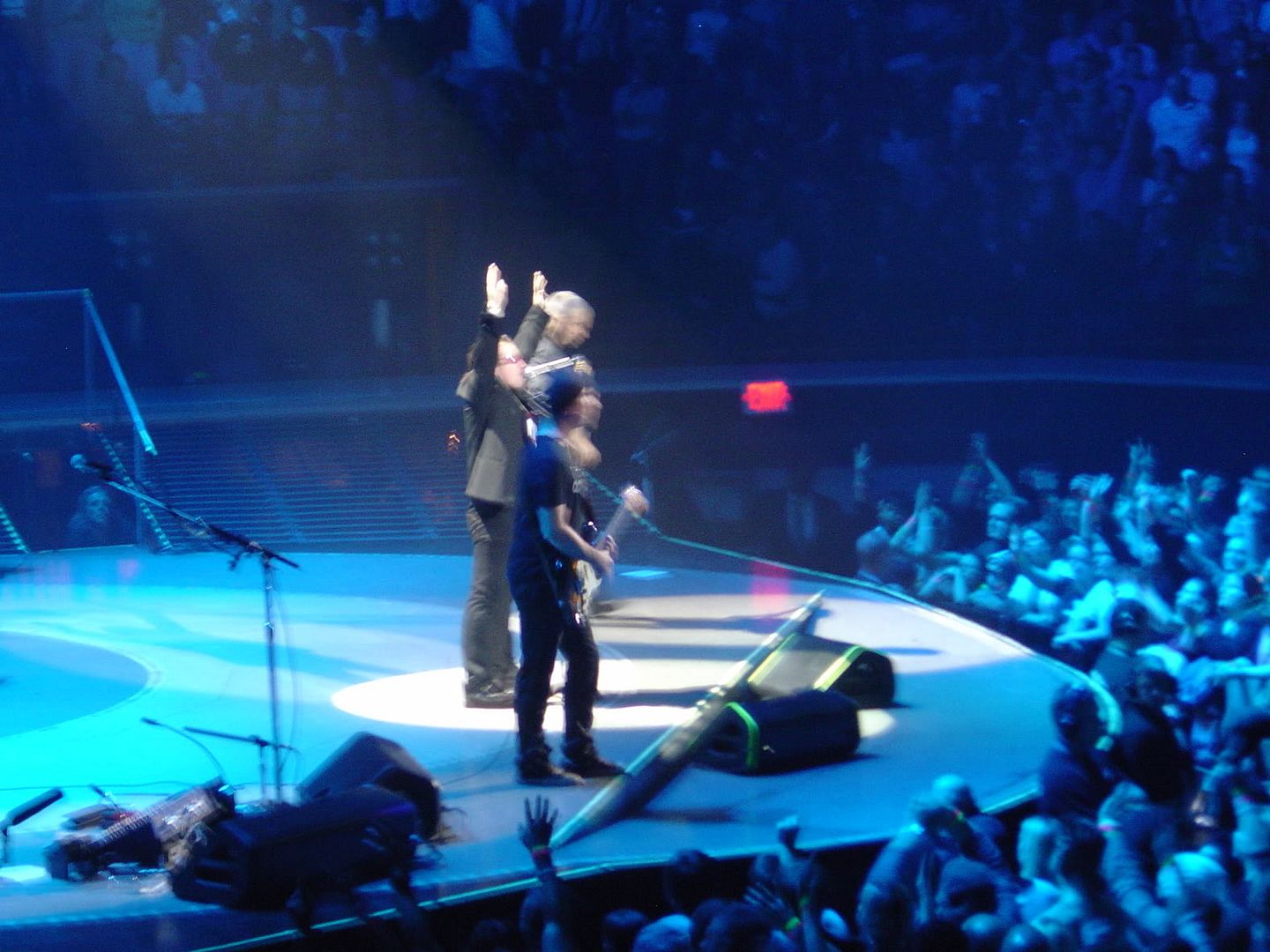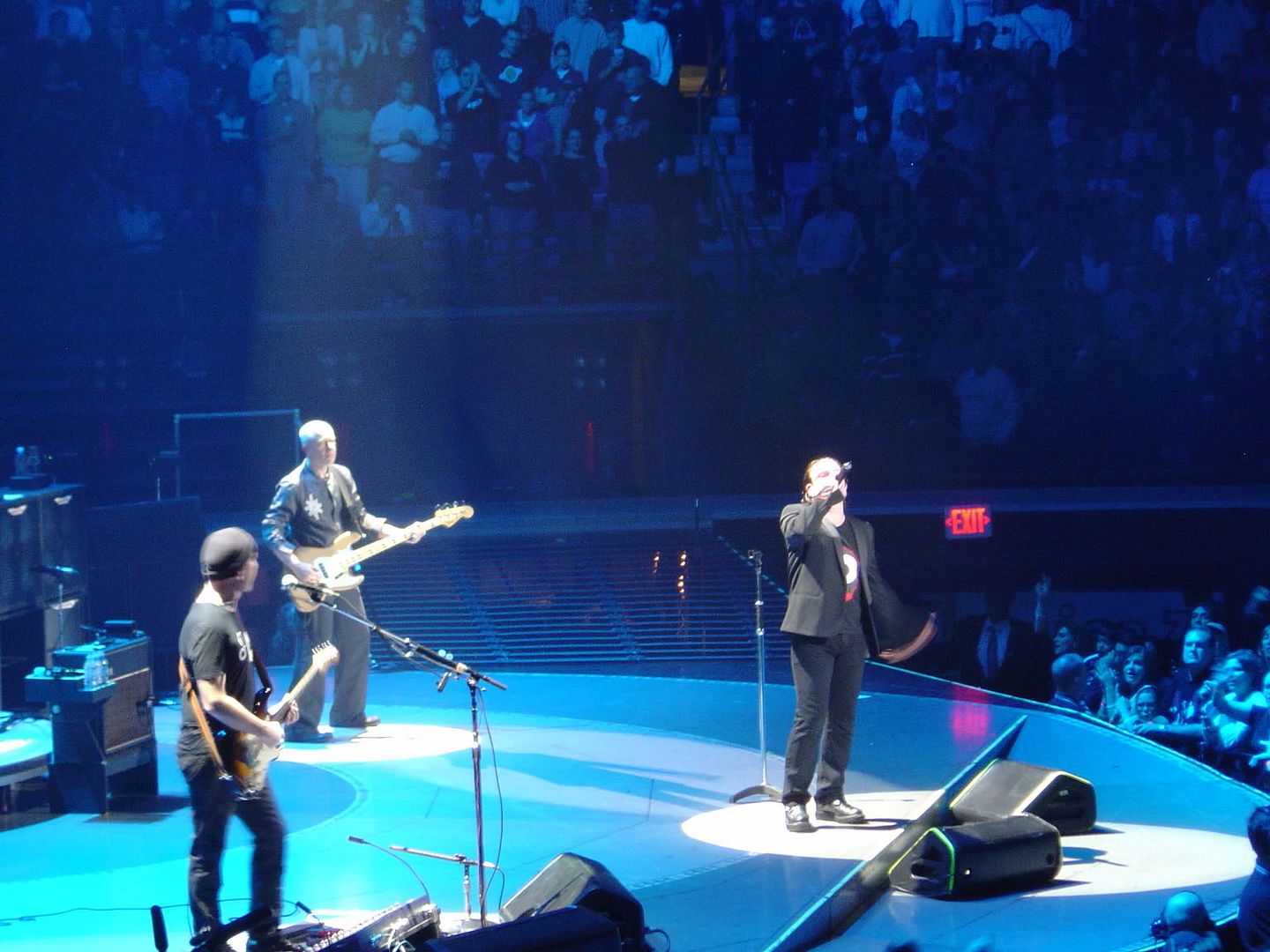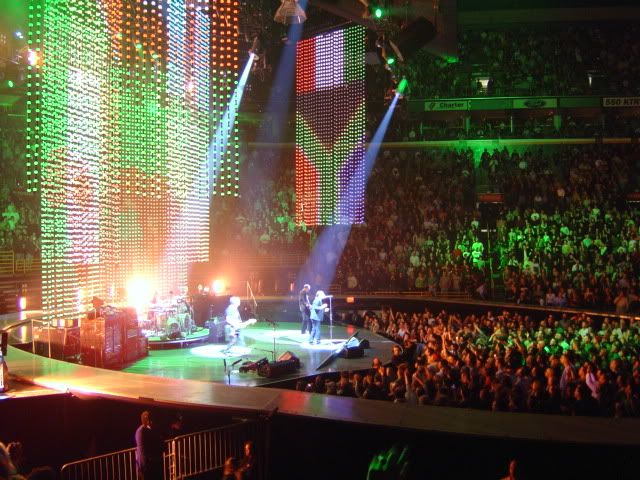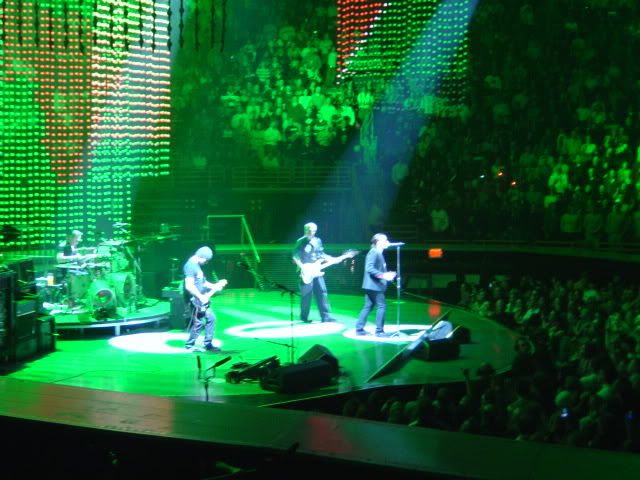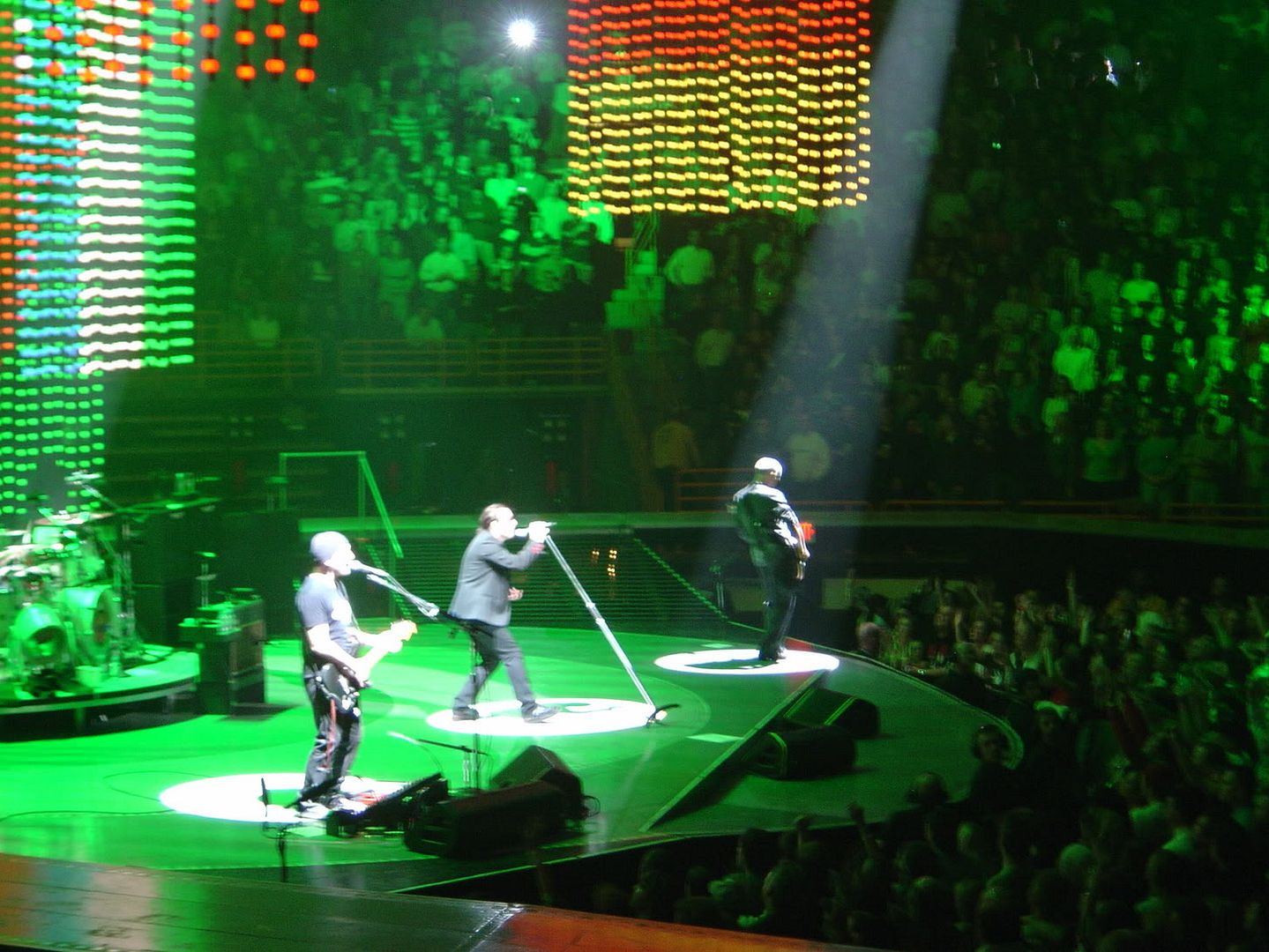 lights on!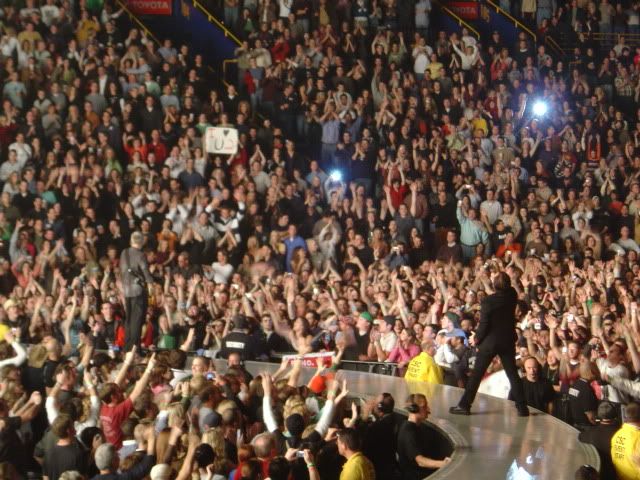 B/A on ramp.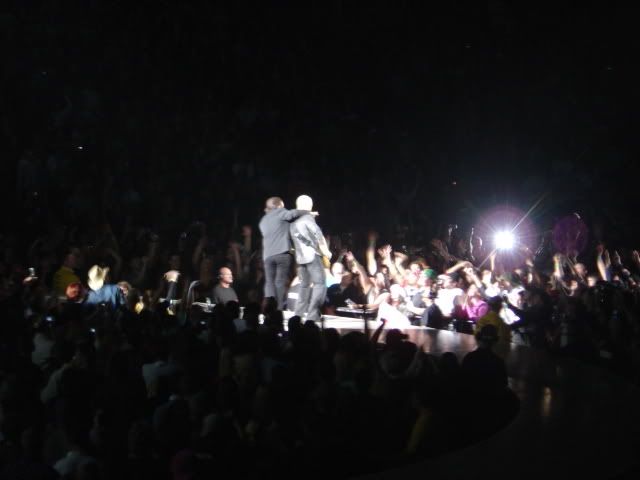 Terrible picture, but Adam leaning to thank and
touch
people. *thud*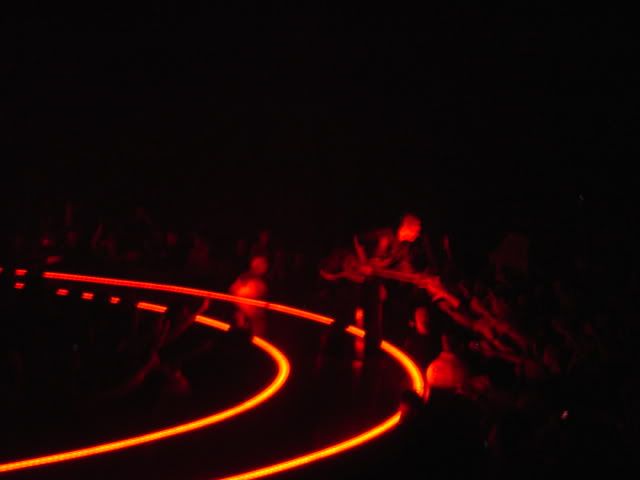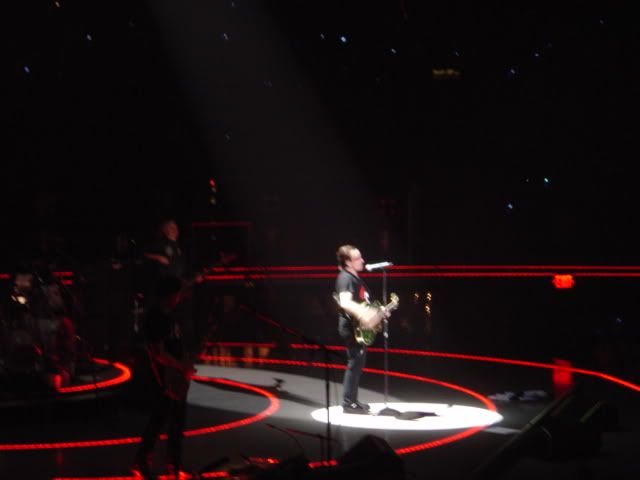 Note Adam.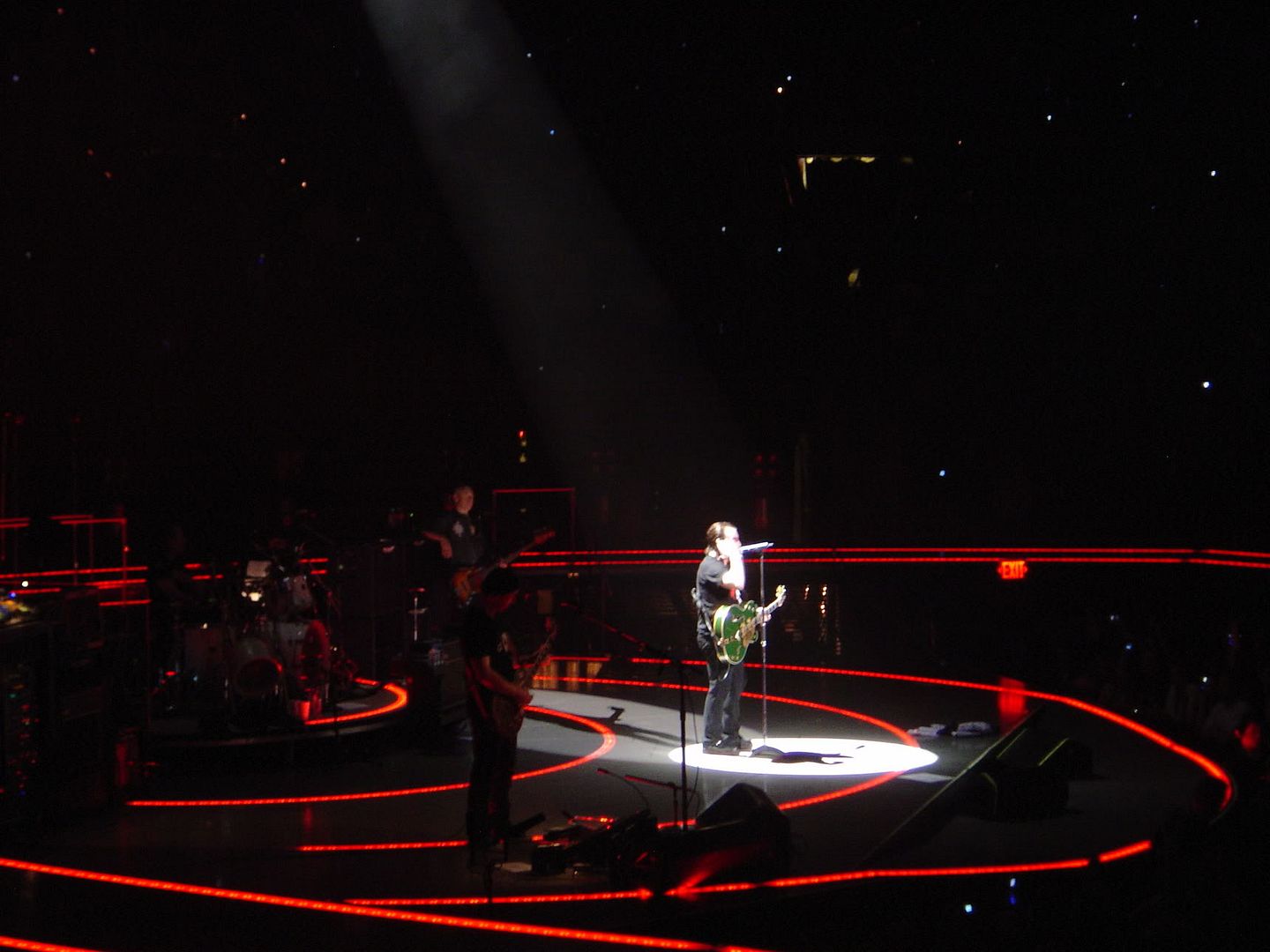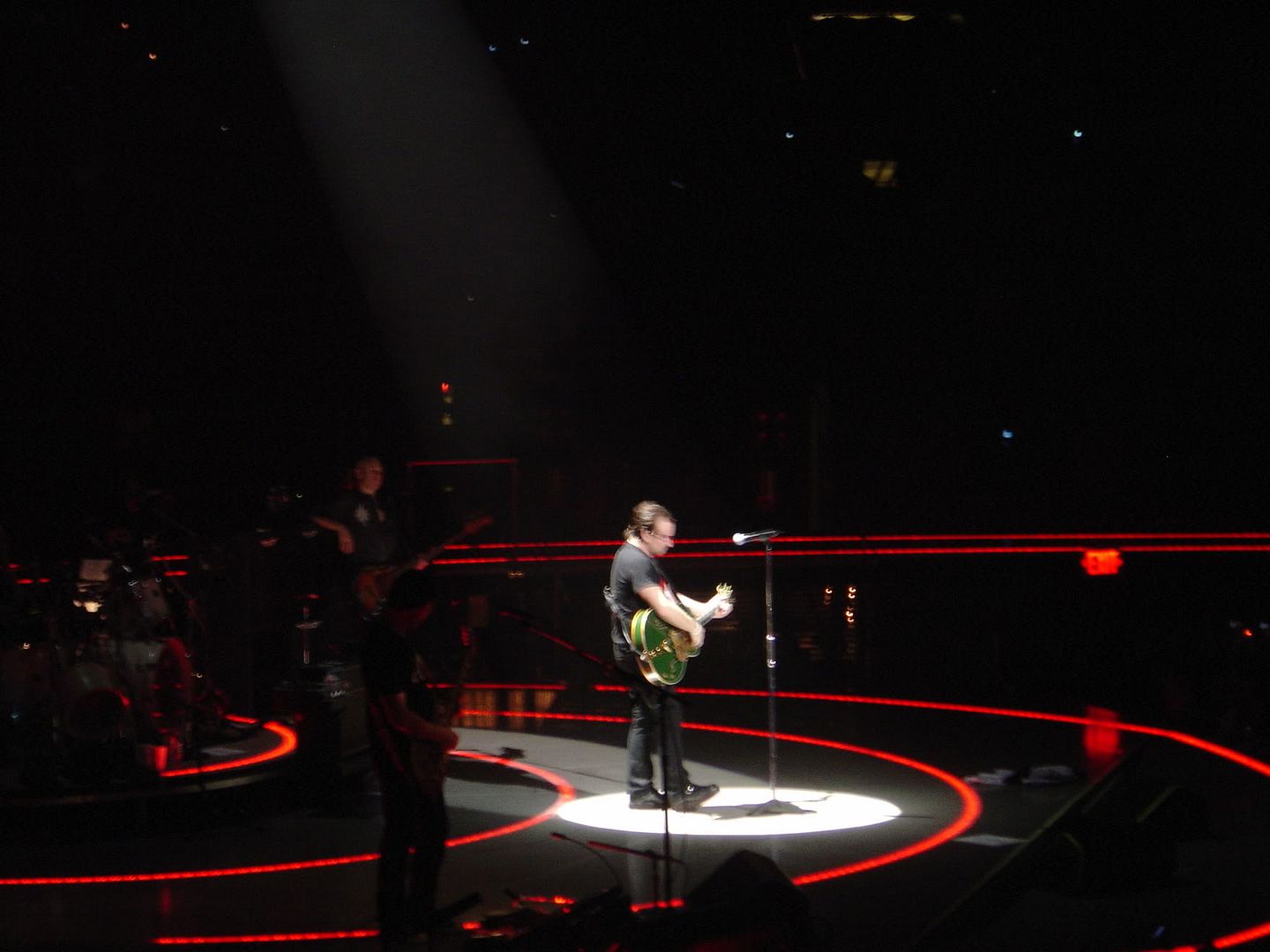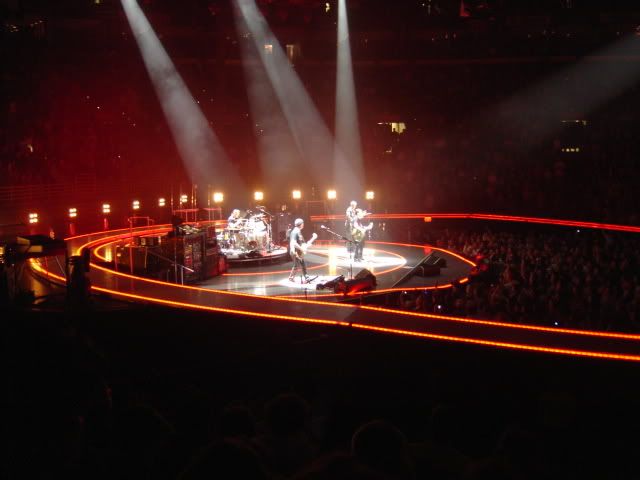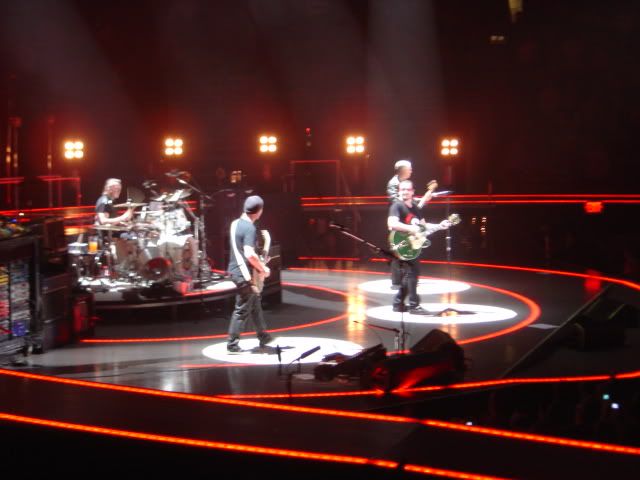 Mmm. Nice.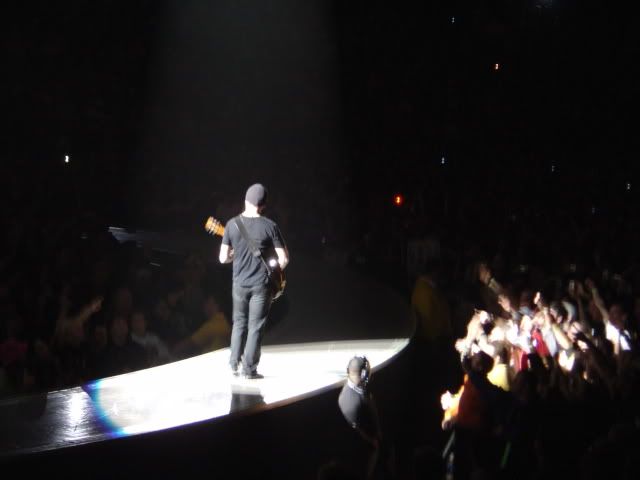 Even nicer. With bonus B.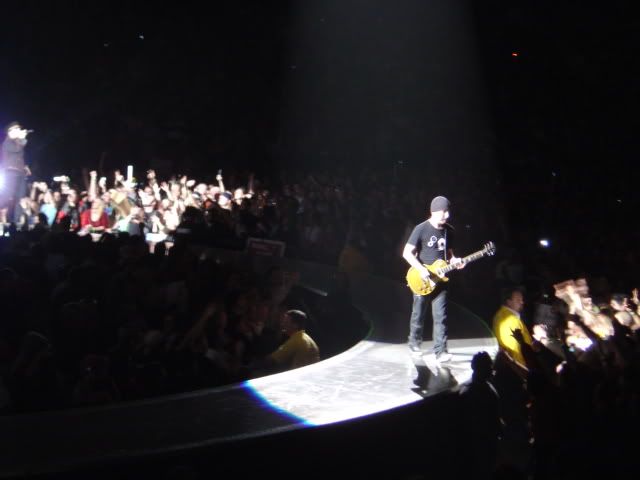 Bono running so fast that all you can see is kind of a leg. He's so speedy he's become invisible. No, Bono! Don't turn into butter!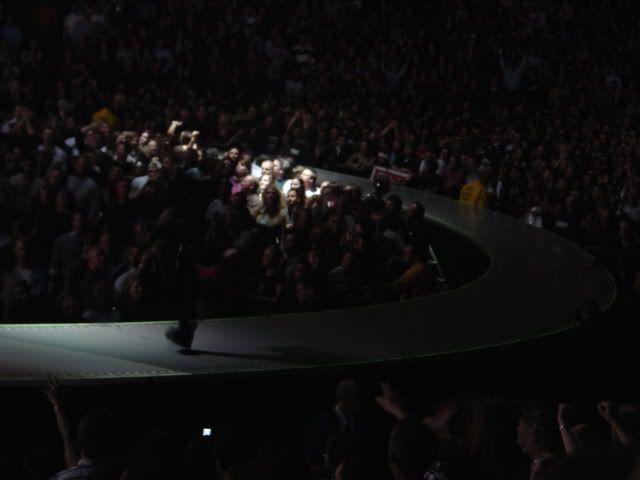 Speedy Edge speeding past. Dude, my pictures are blurry when you're standing still.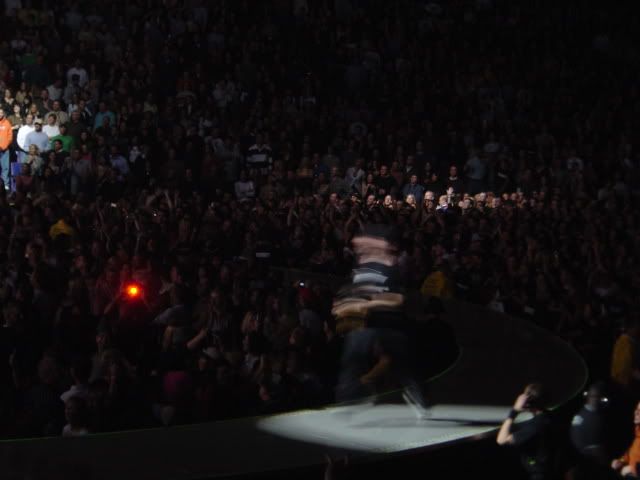 E ran safely to base and now is a rock god.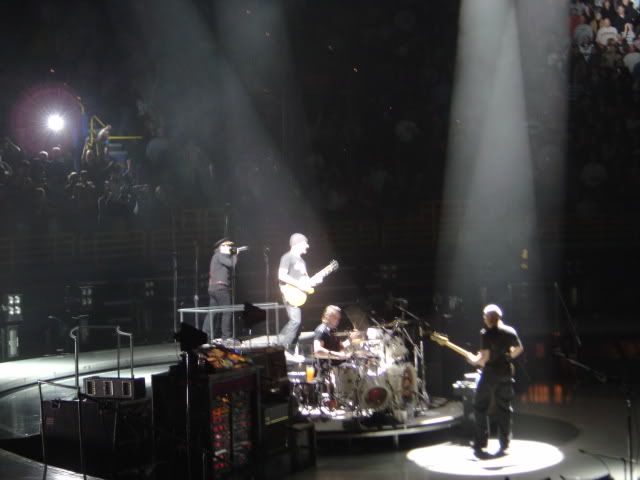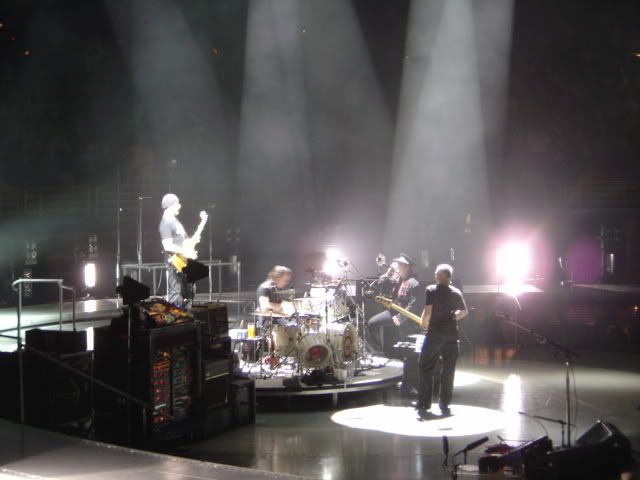 I like this one. It's all about levels.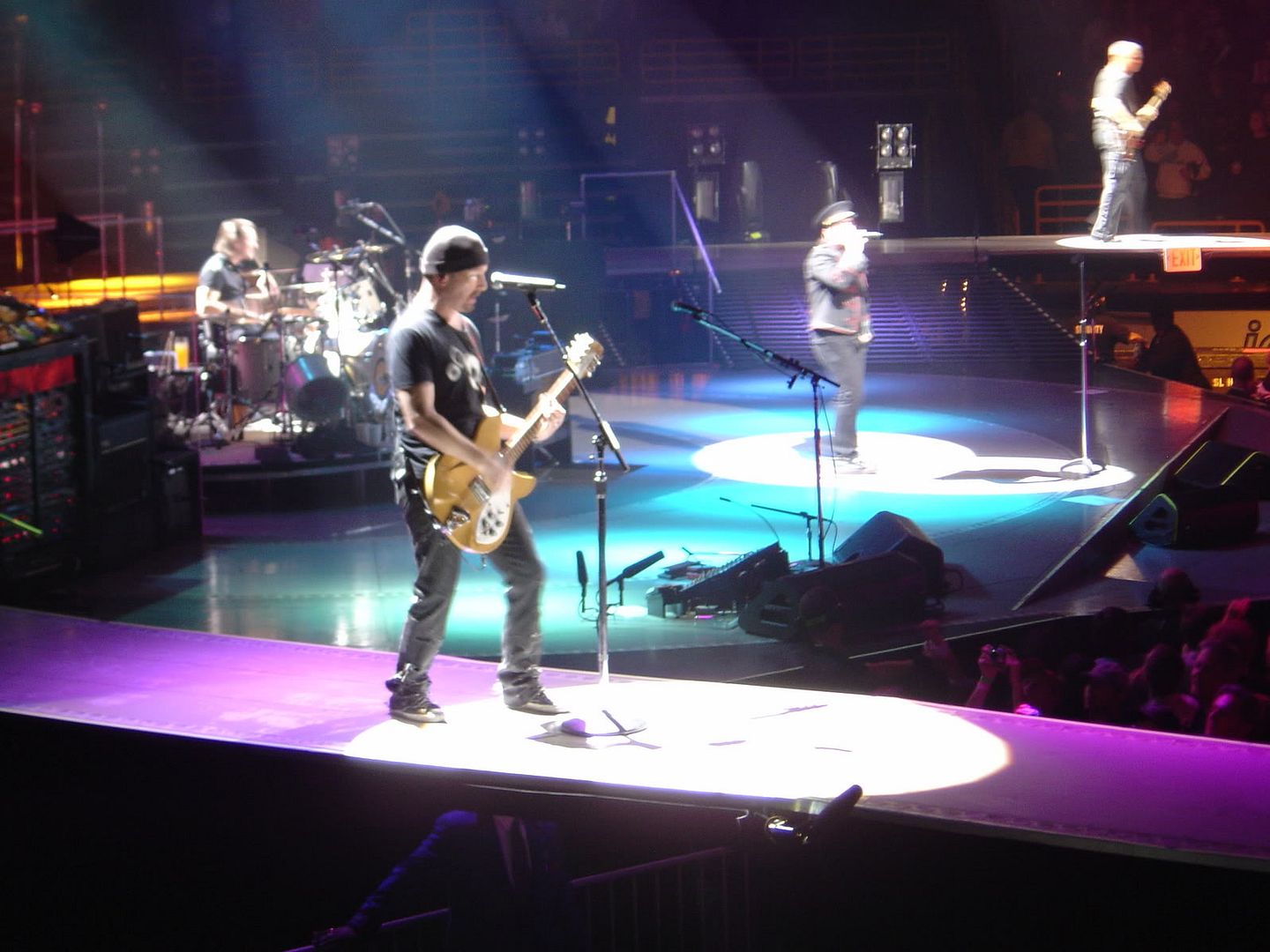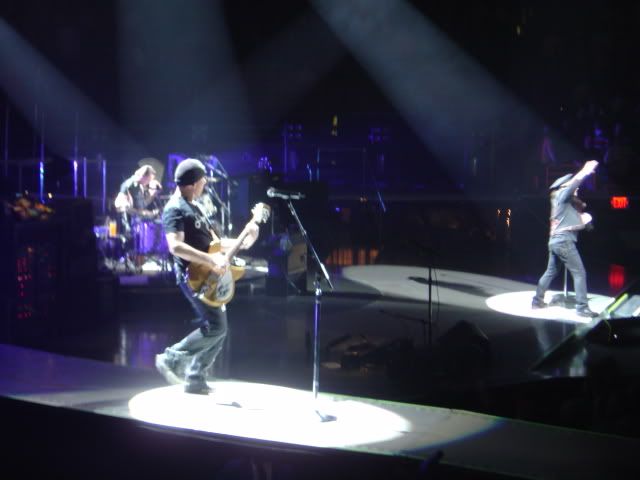 This one too. The juxtaposition.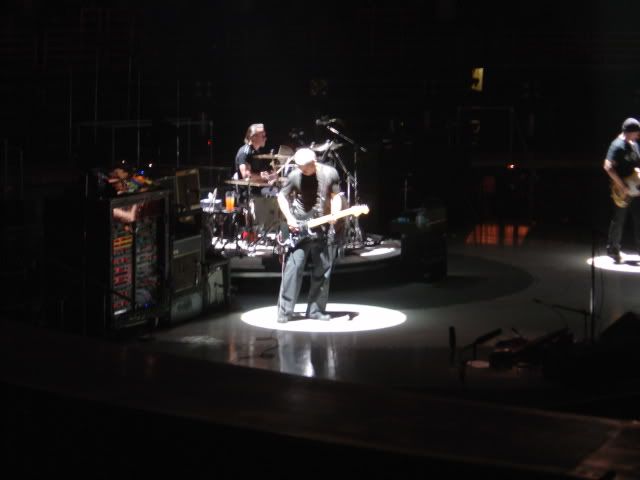 Adam had trouble getting it to feed back. He had to keep going back to the amps. My final pictures were pretty bad because my camera battery was dying.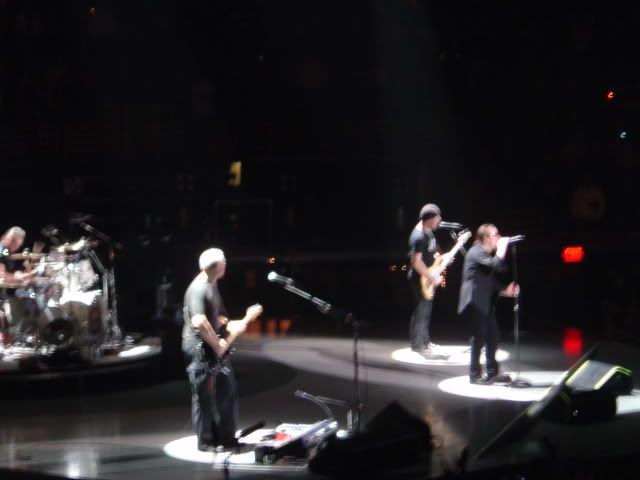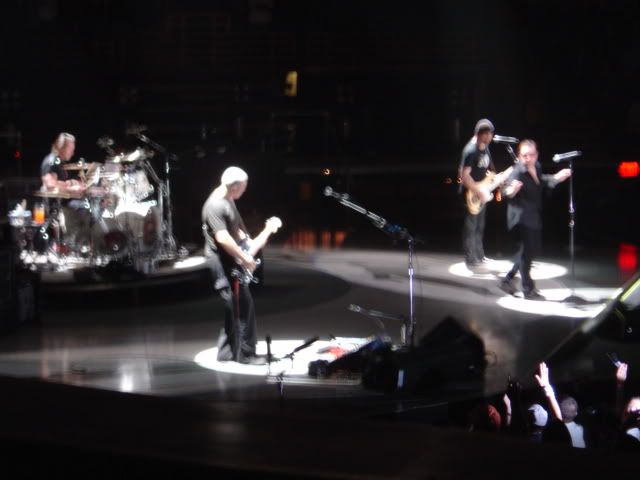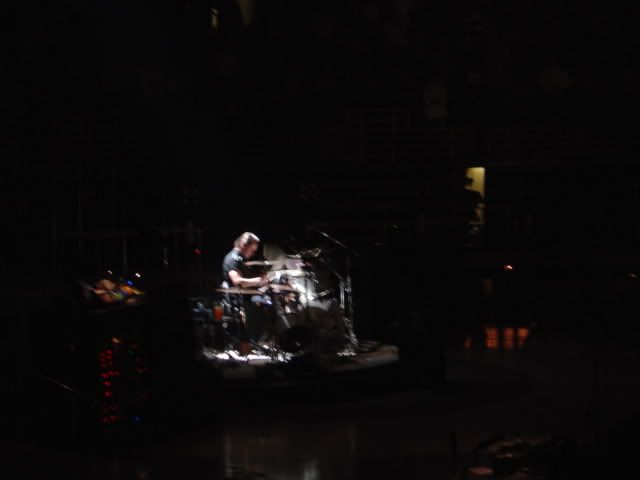 No cowboy hat, no rosary. Bono did leave the spotlight he'd turned on the crowd sitting by his mic stand, but Larry didn't grab it.
And goodnight.