Here are some pictures from U2's St. Louis show, December 14, 2005. J and I had low seats on Edge's side this time; my previous shows were all GA from the rail outside the ellipse.
J took some of them, including this one of the lights at the very beginning.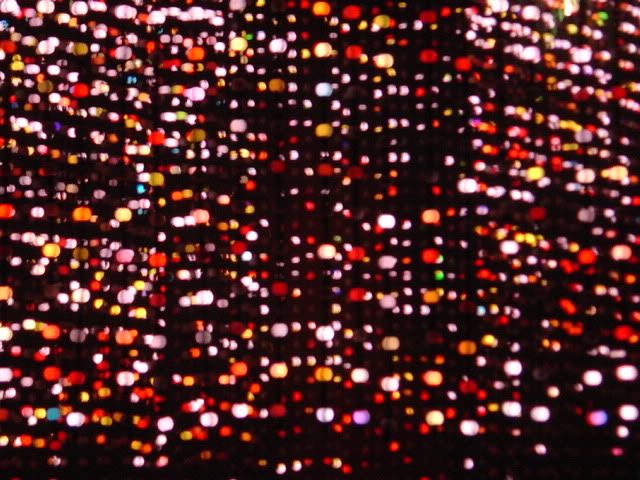 Confetti!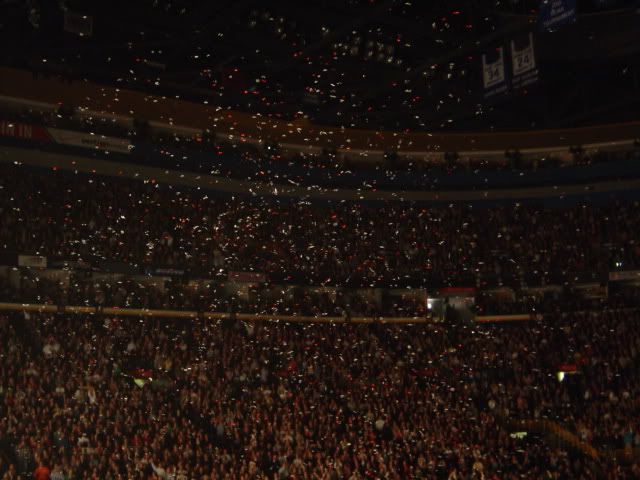 COBL.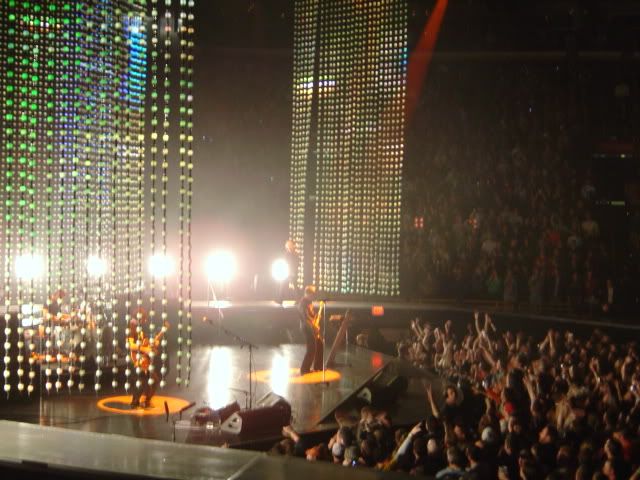 B.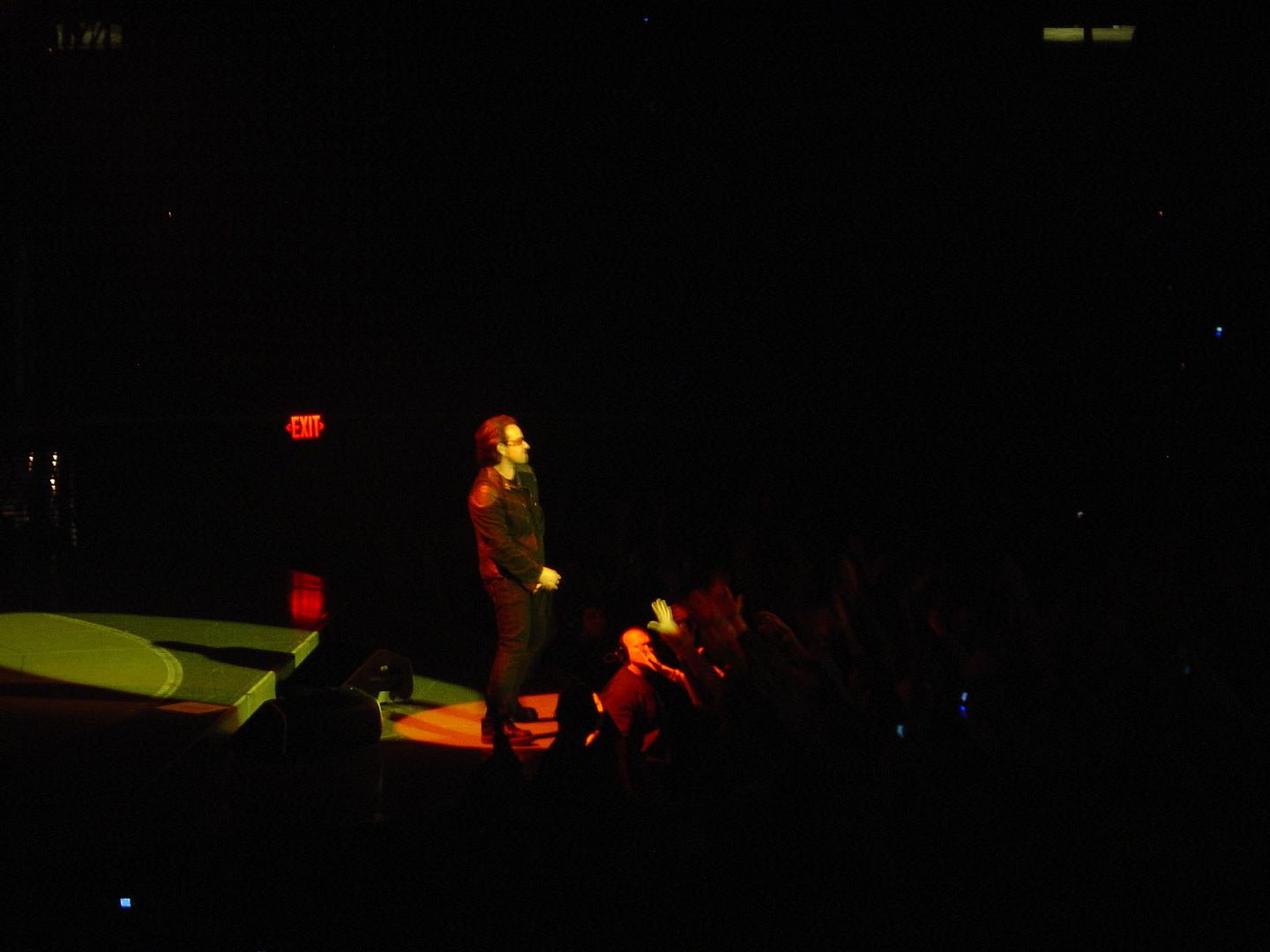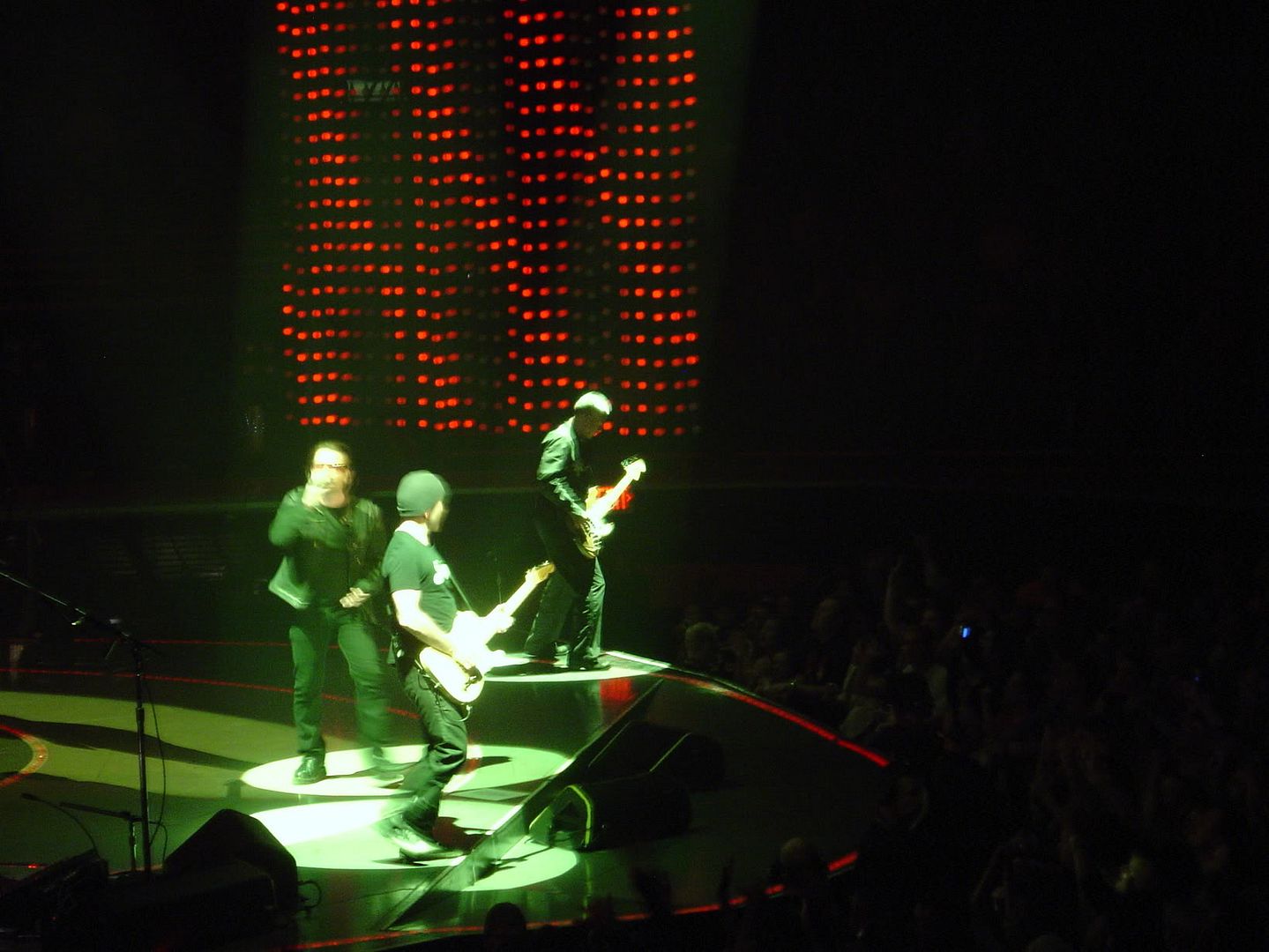 B over by the piano.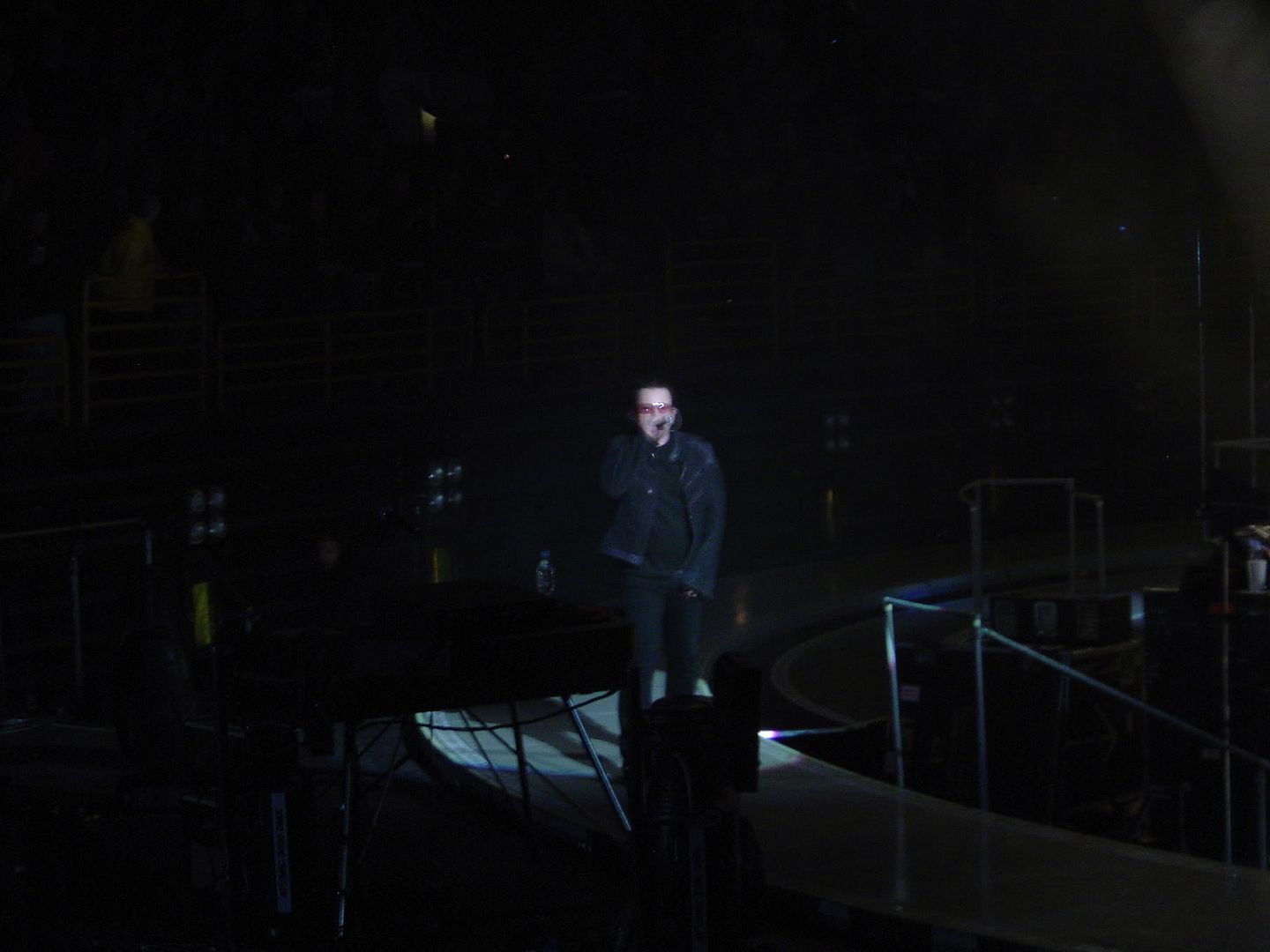 With bonus Adam.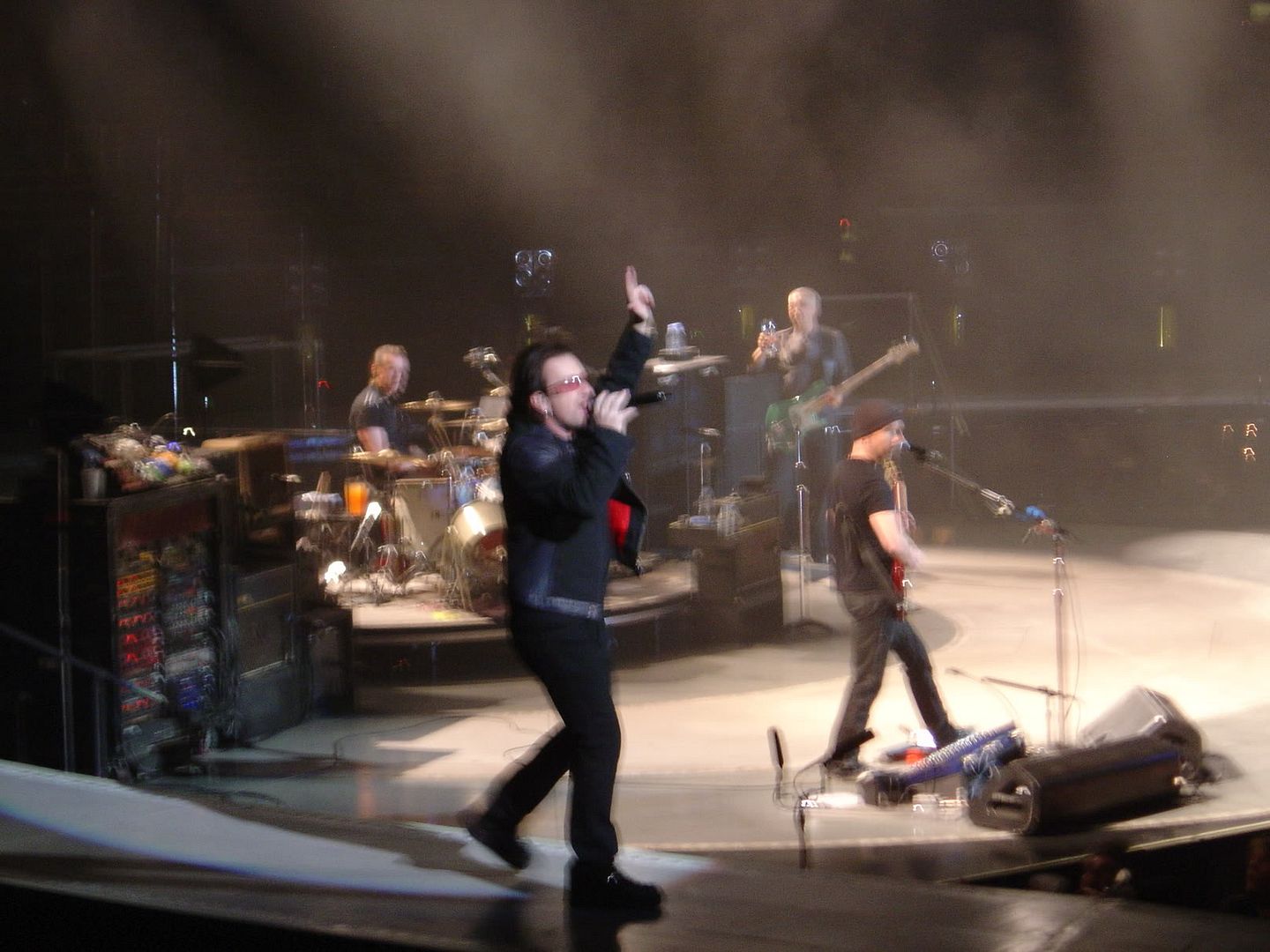 More bonus Adam.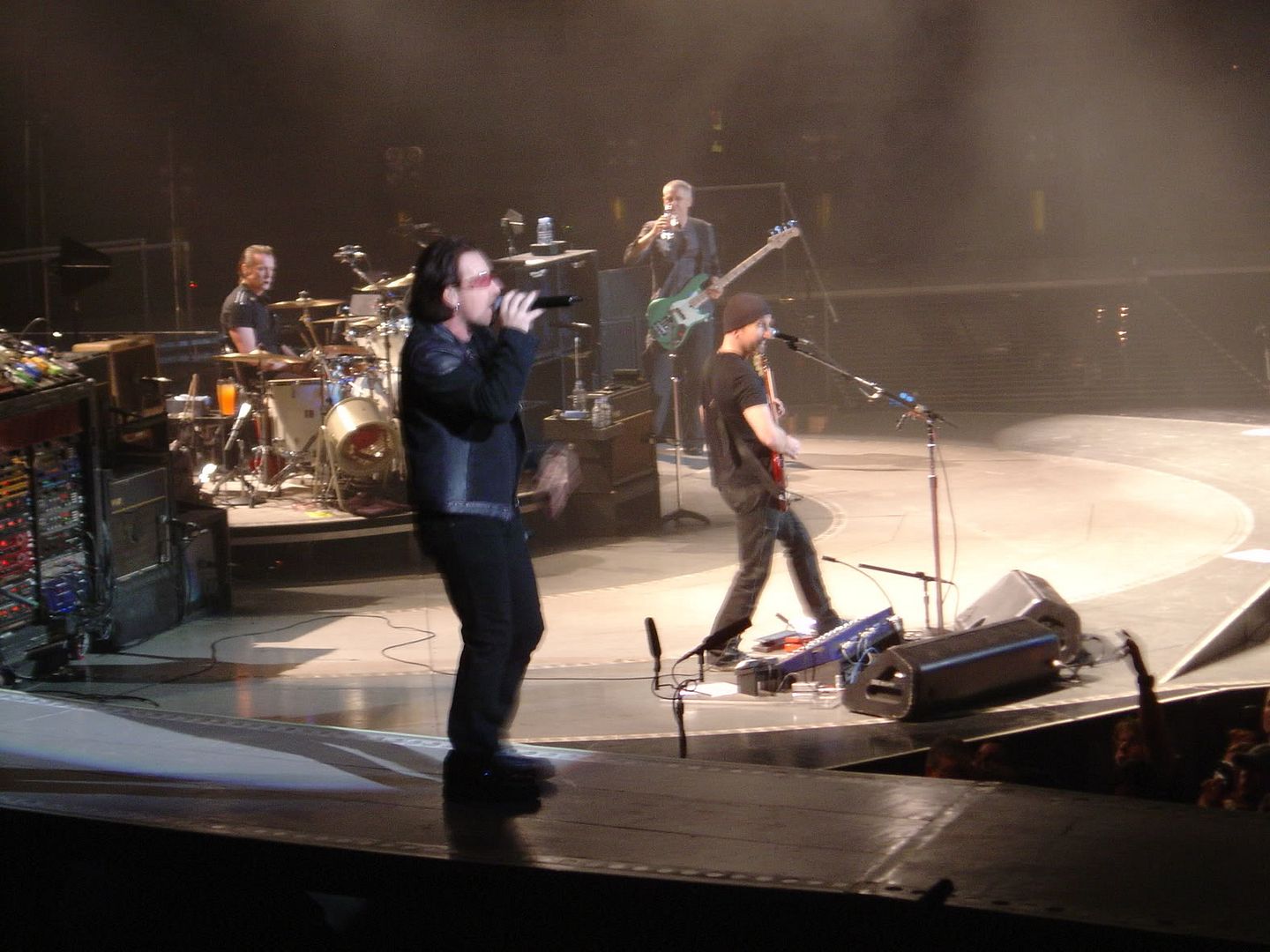 Yum.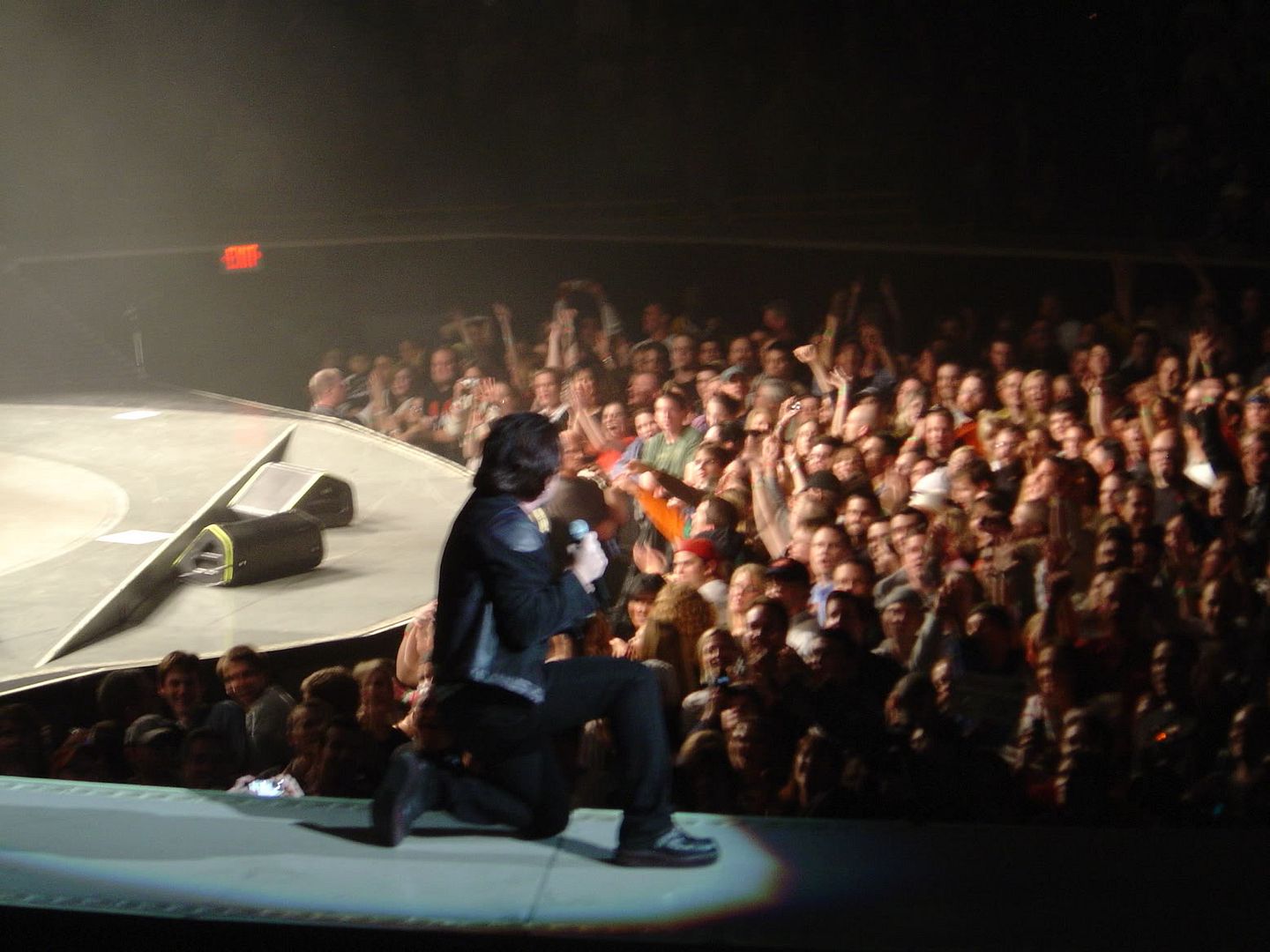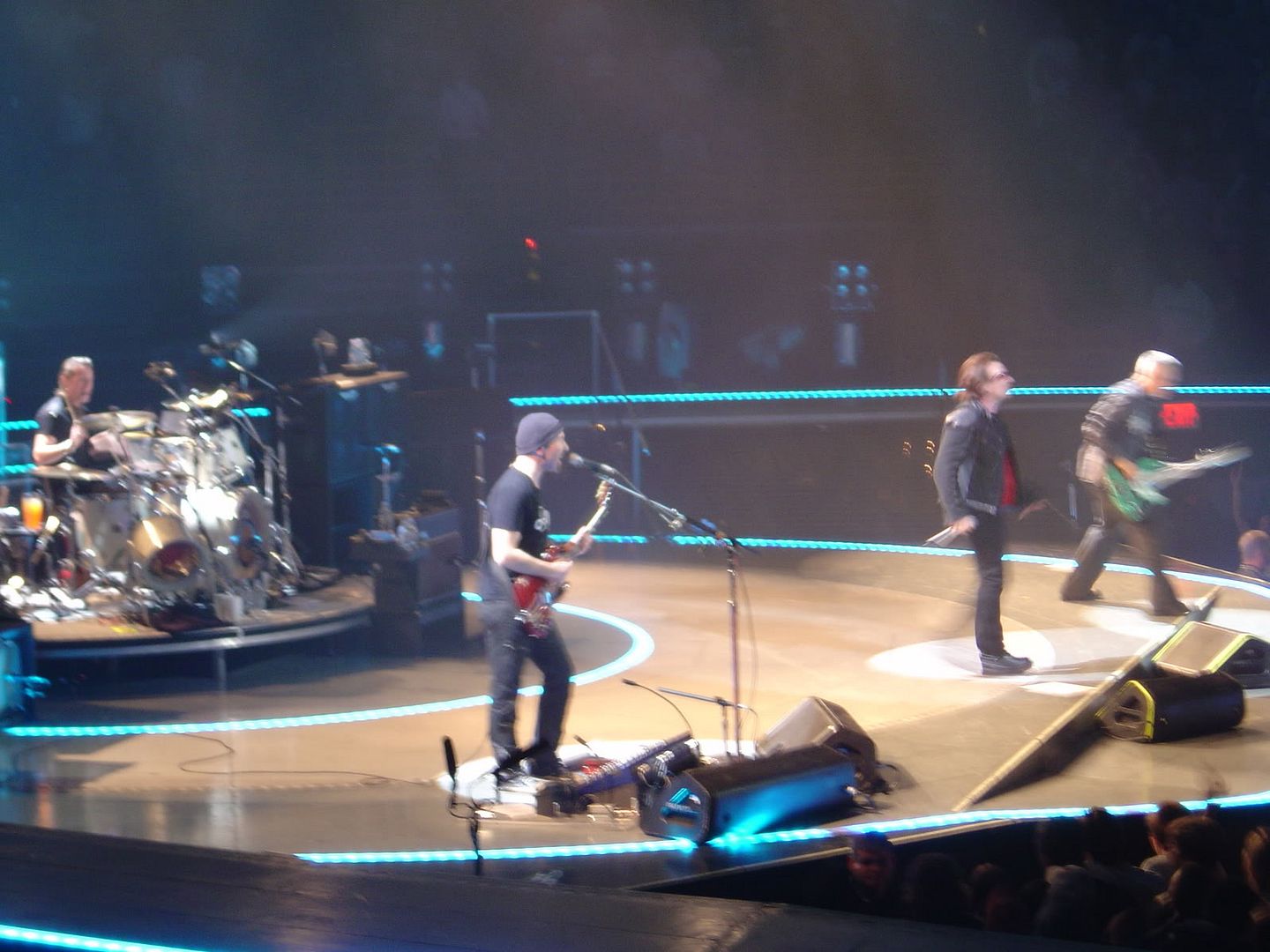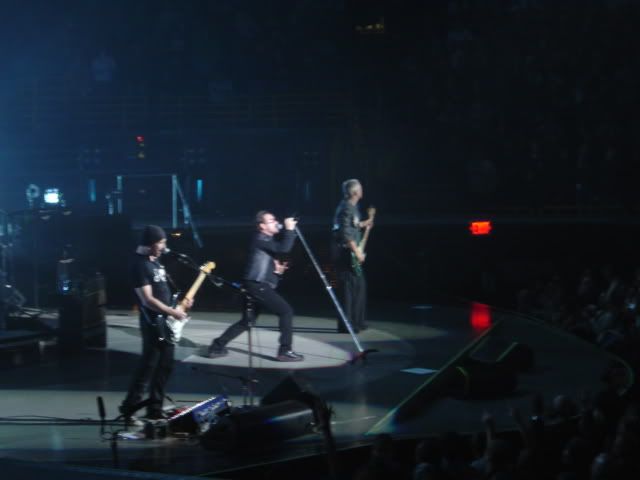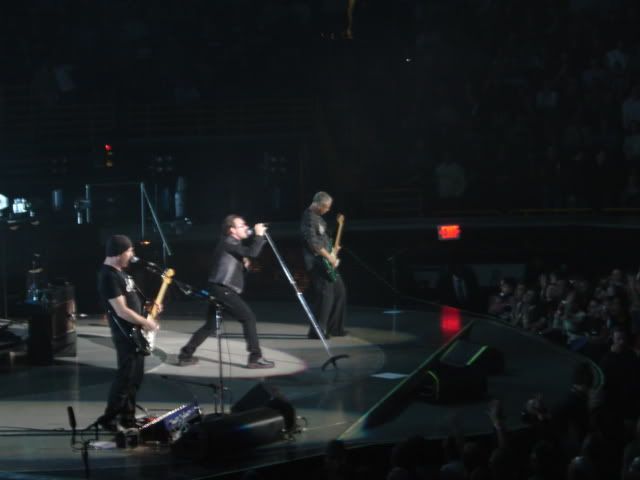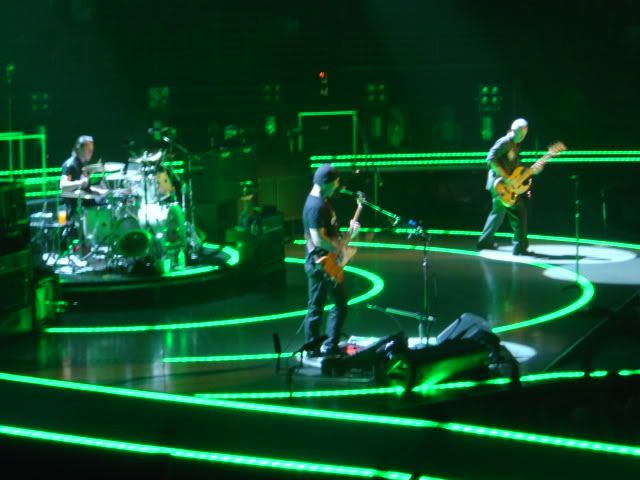 a wee b/a moment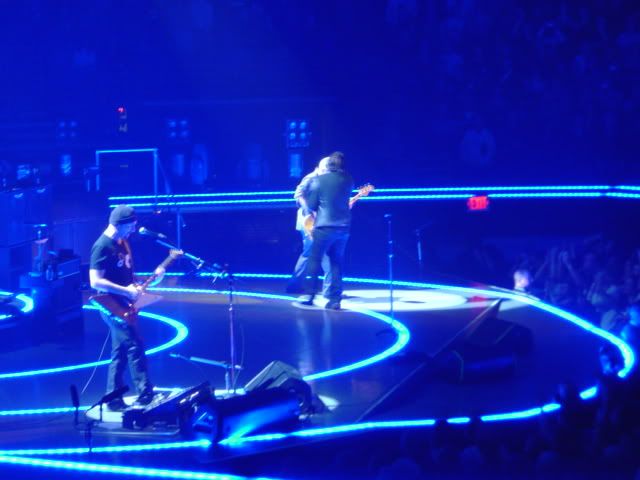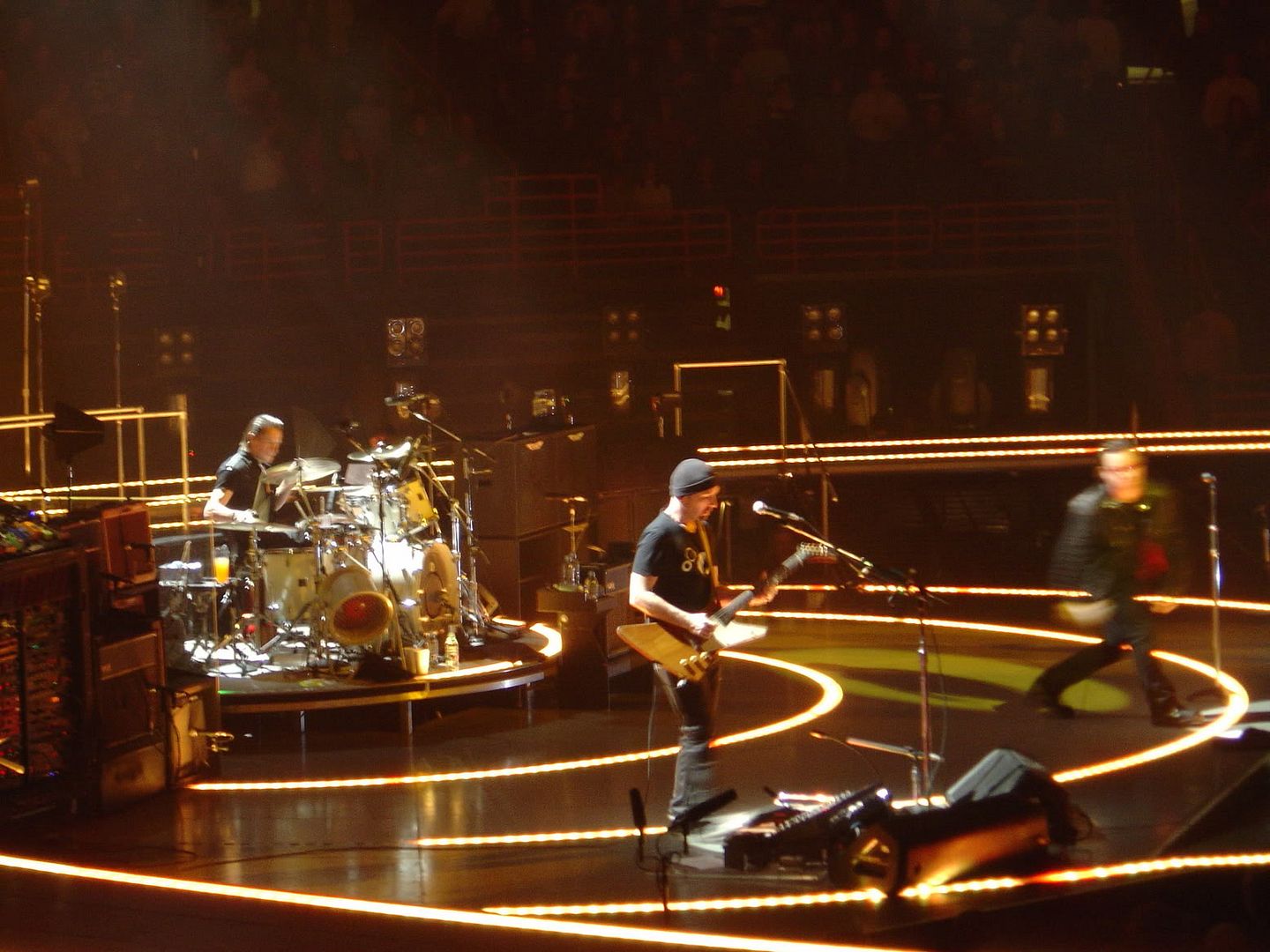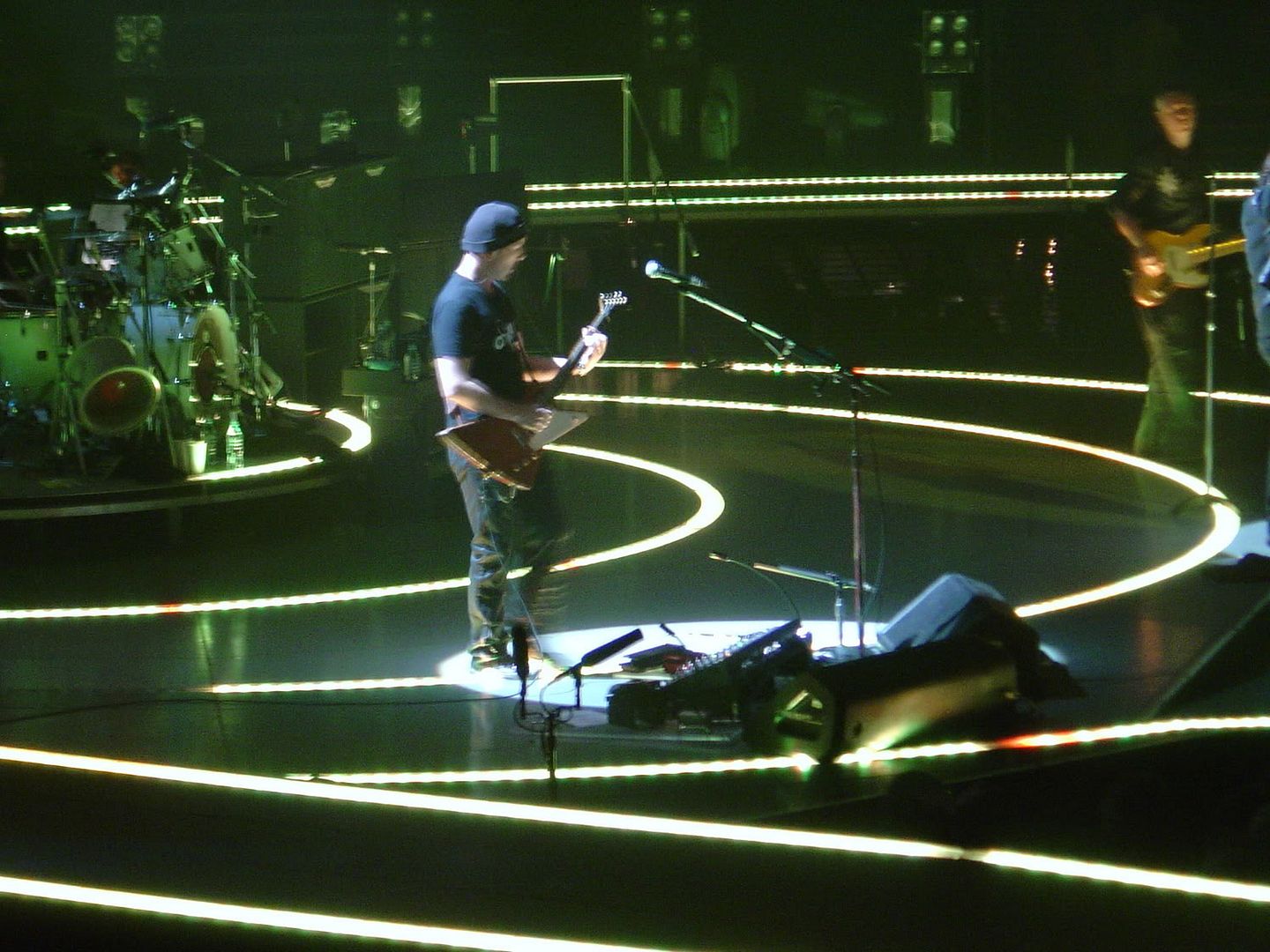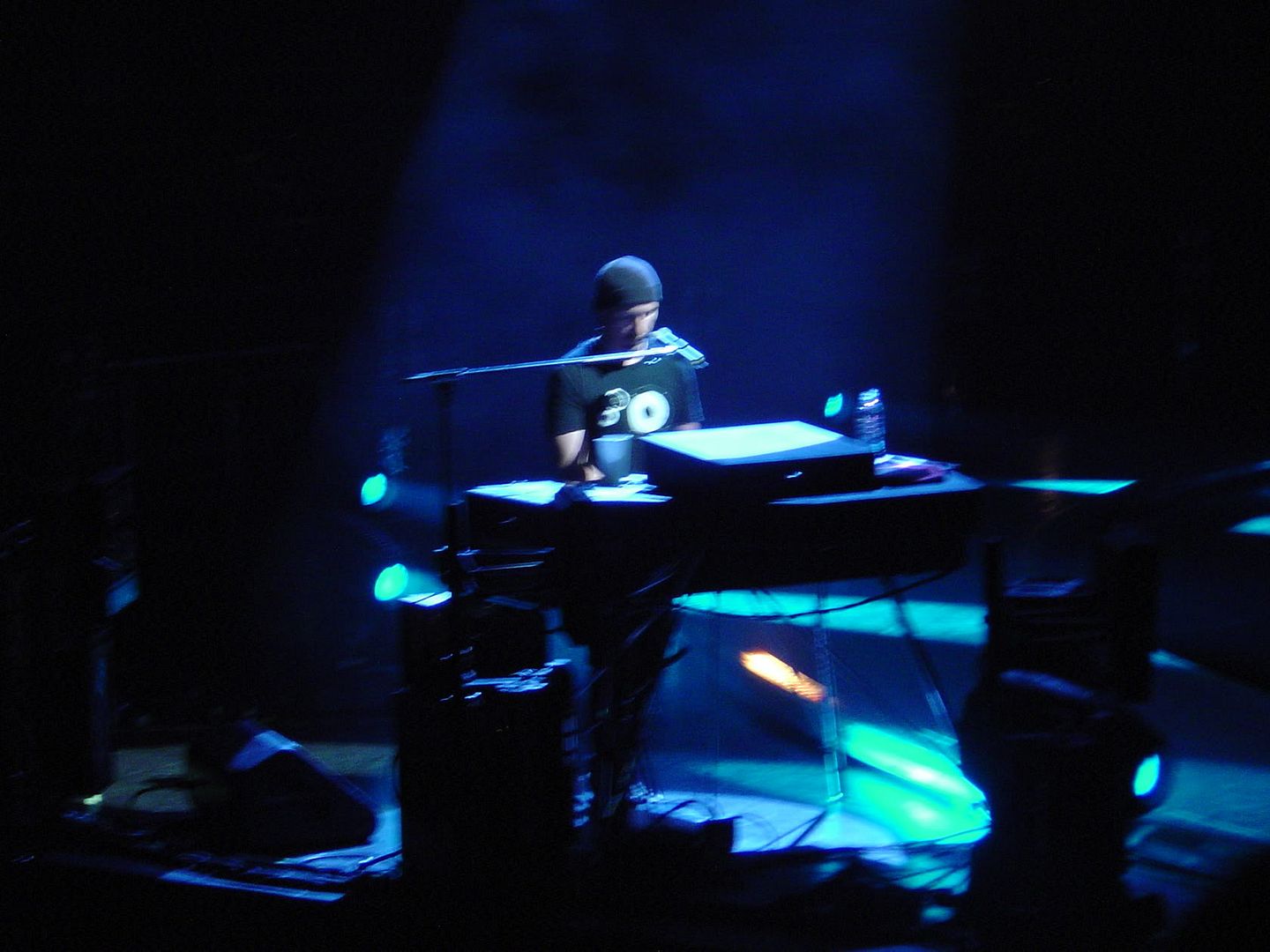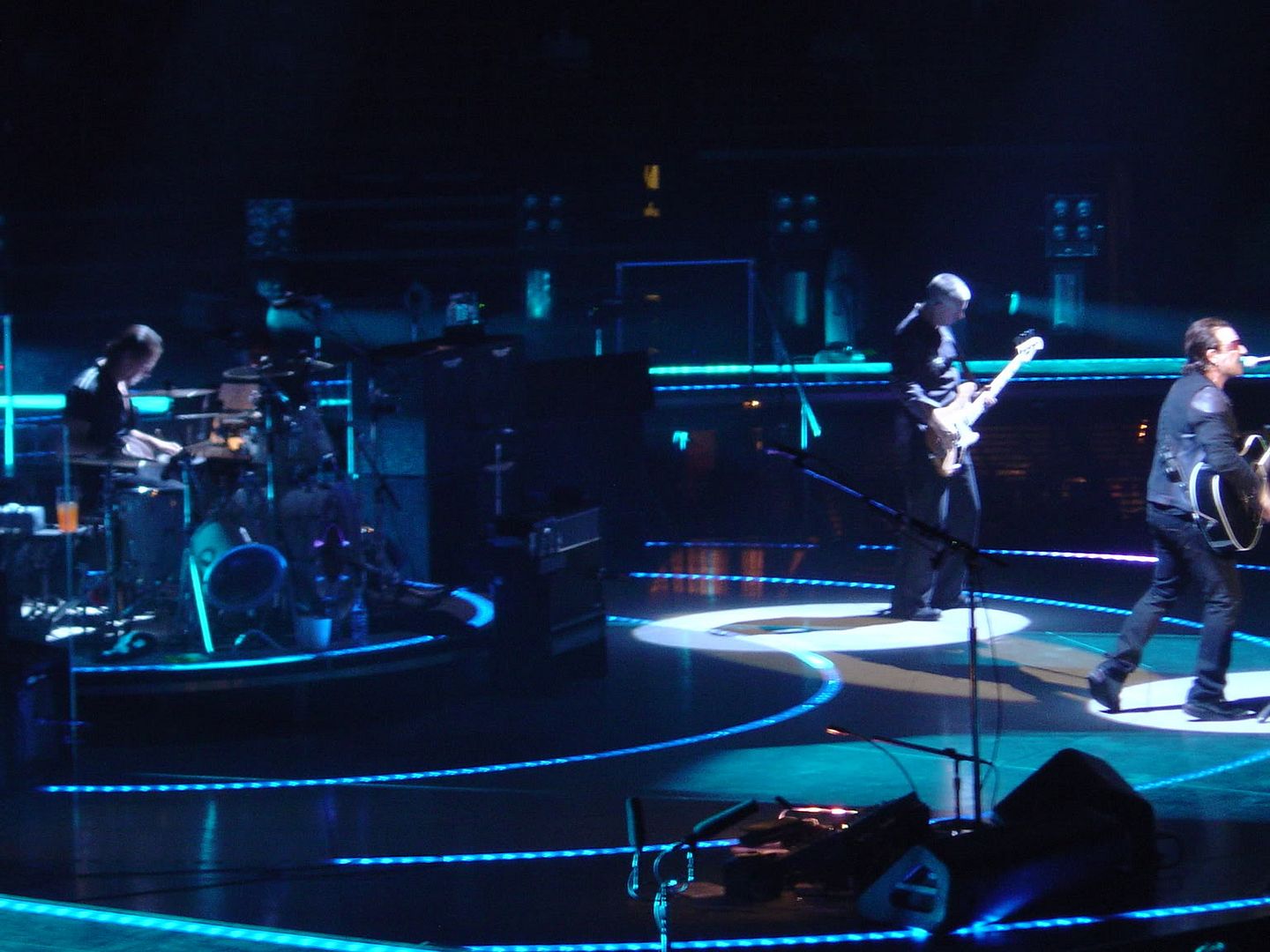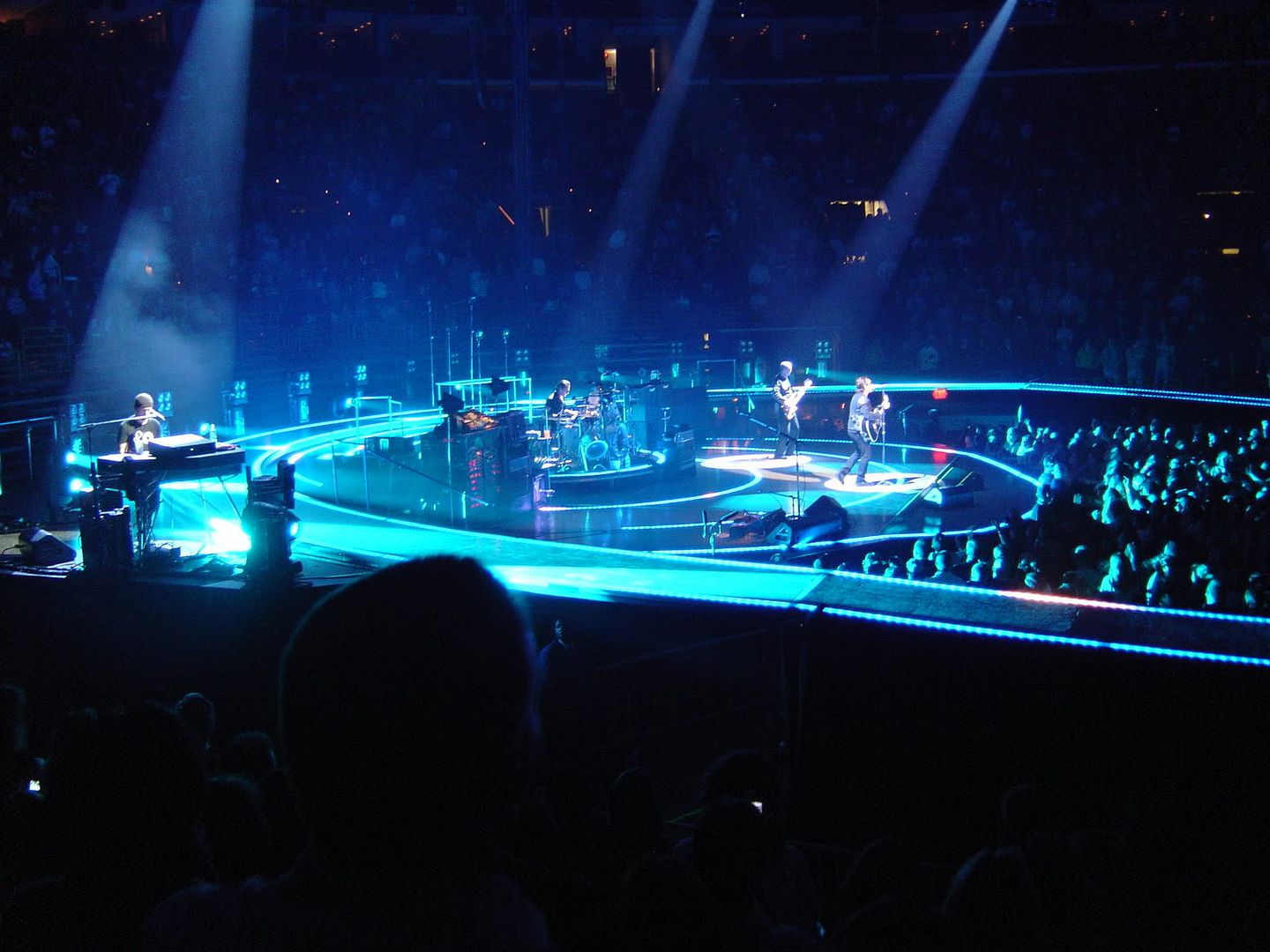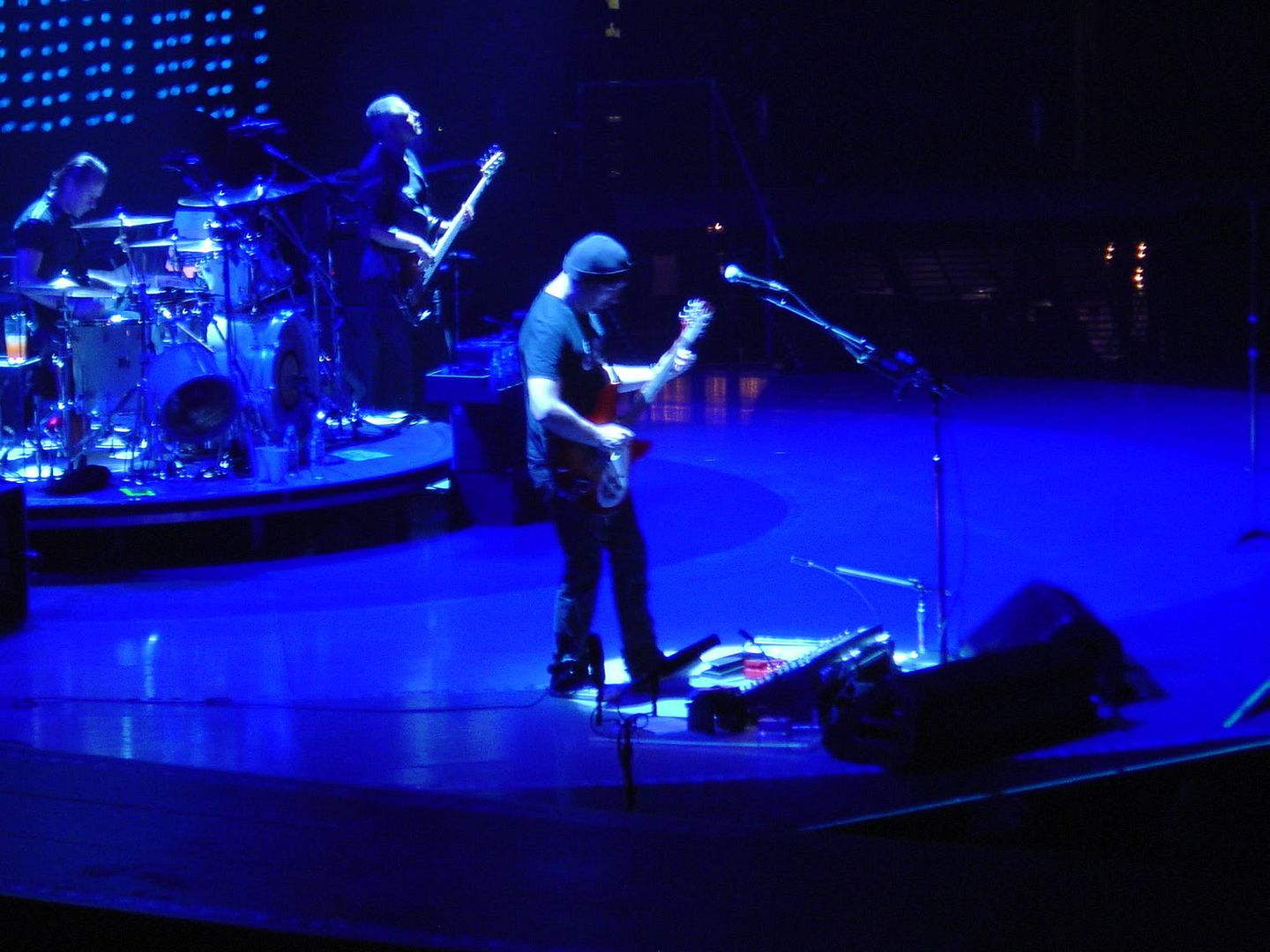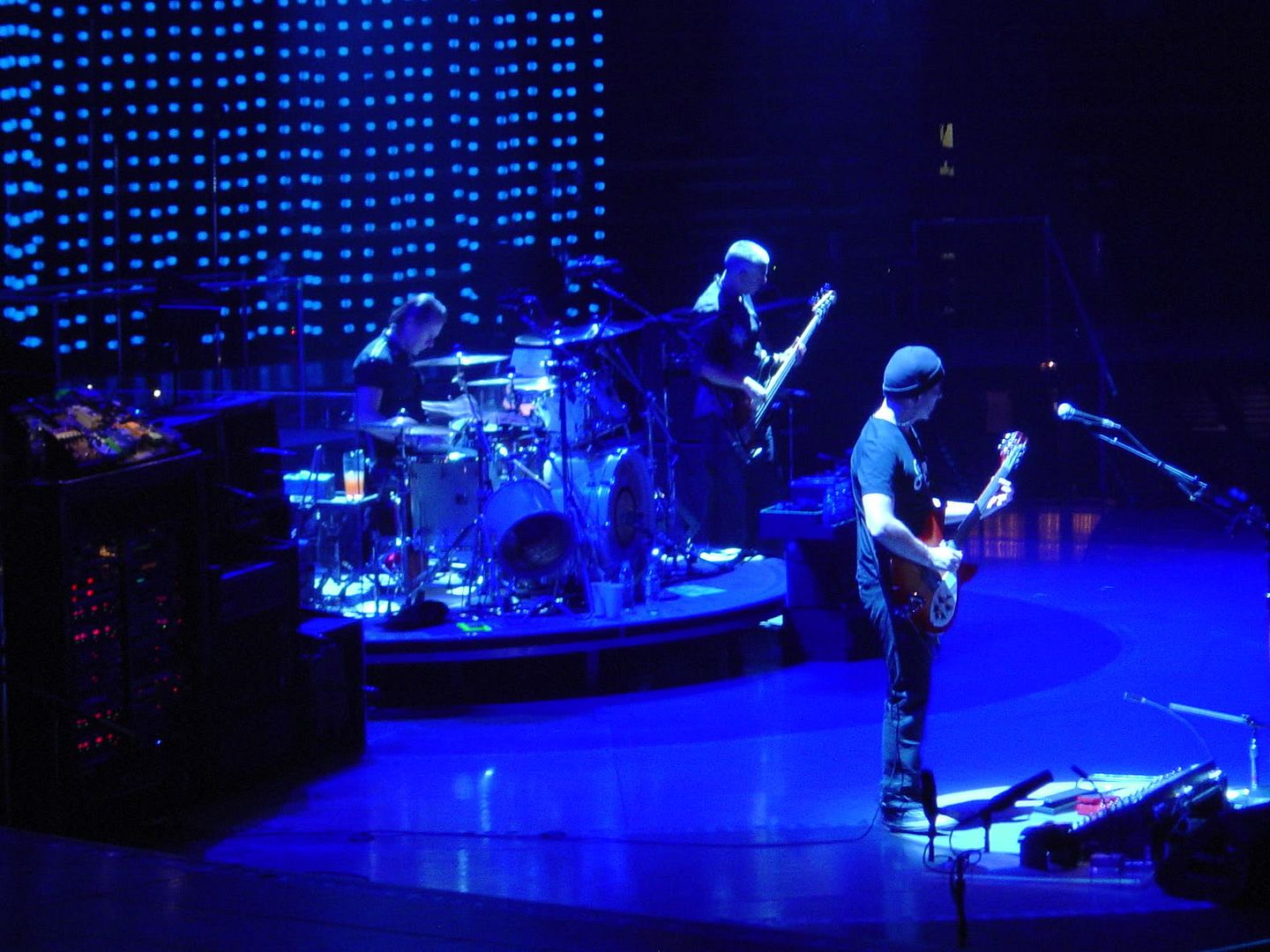 J thought The Man was quite cool.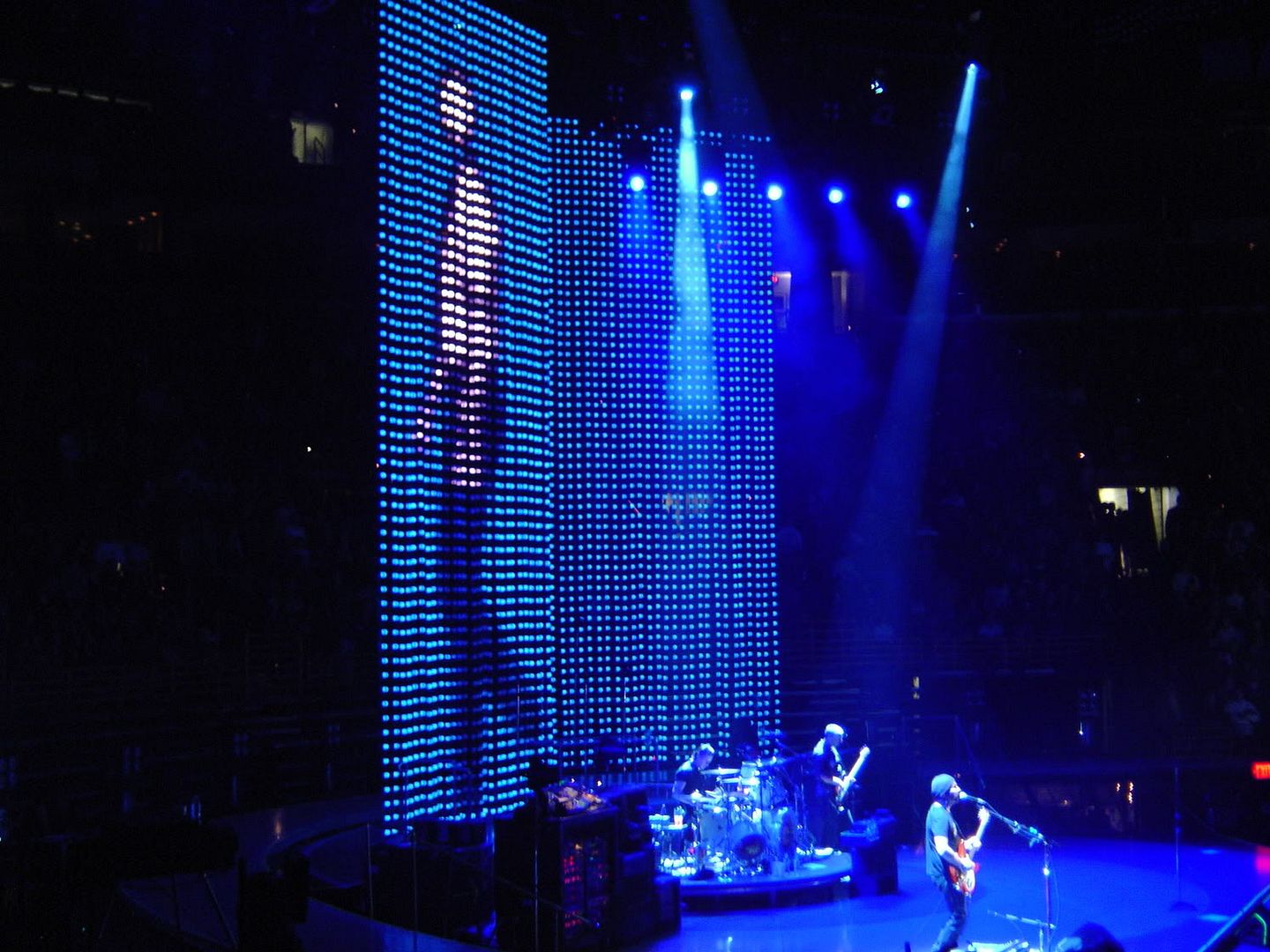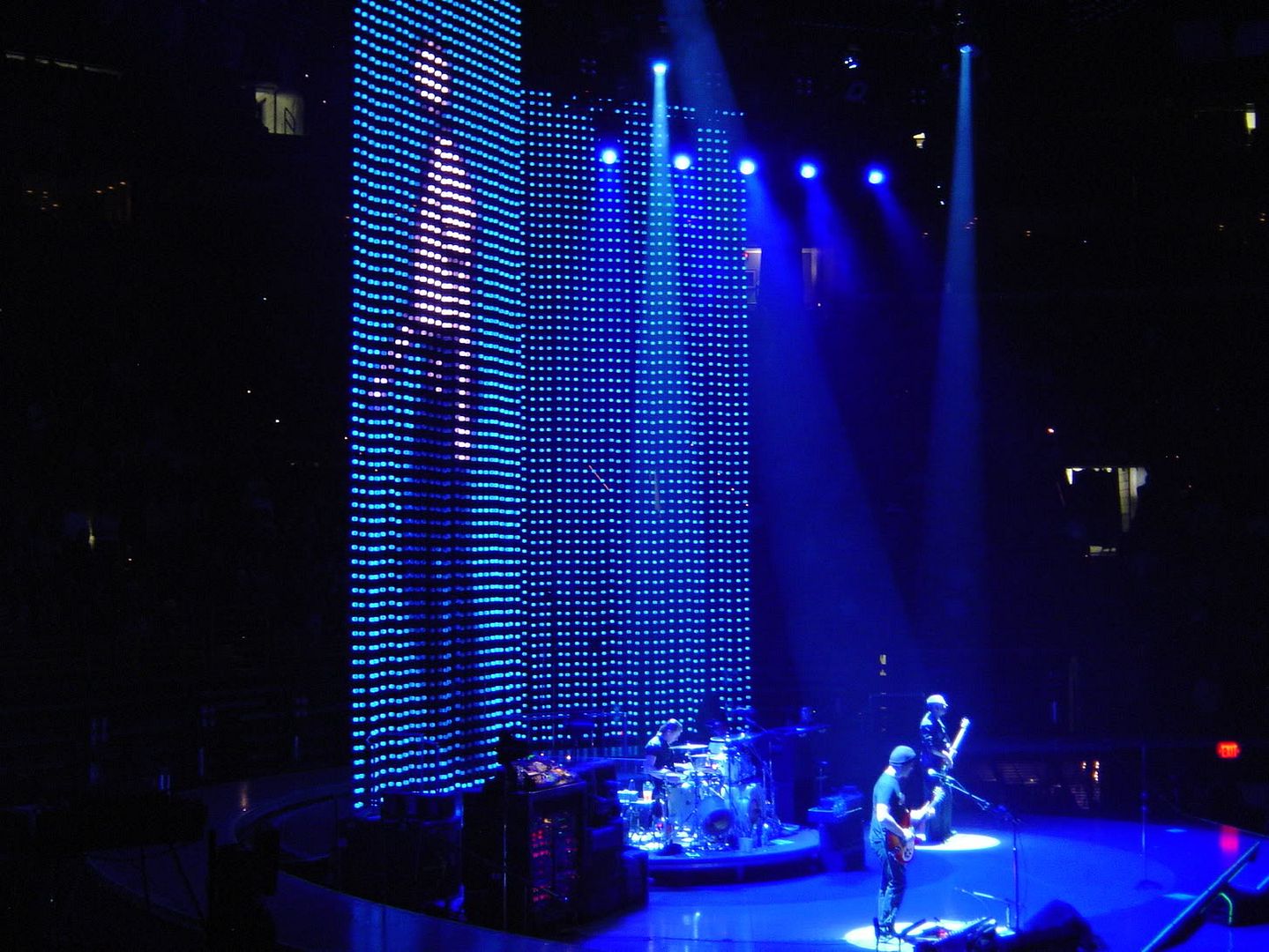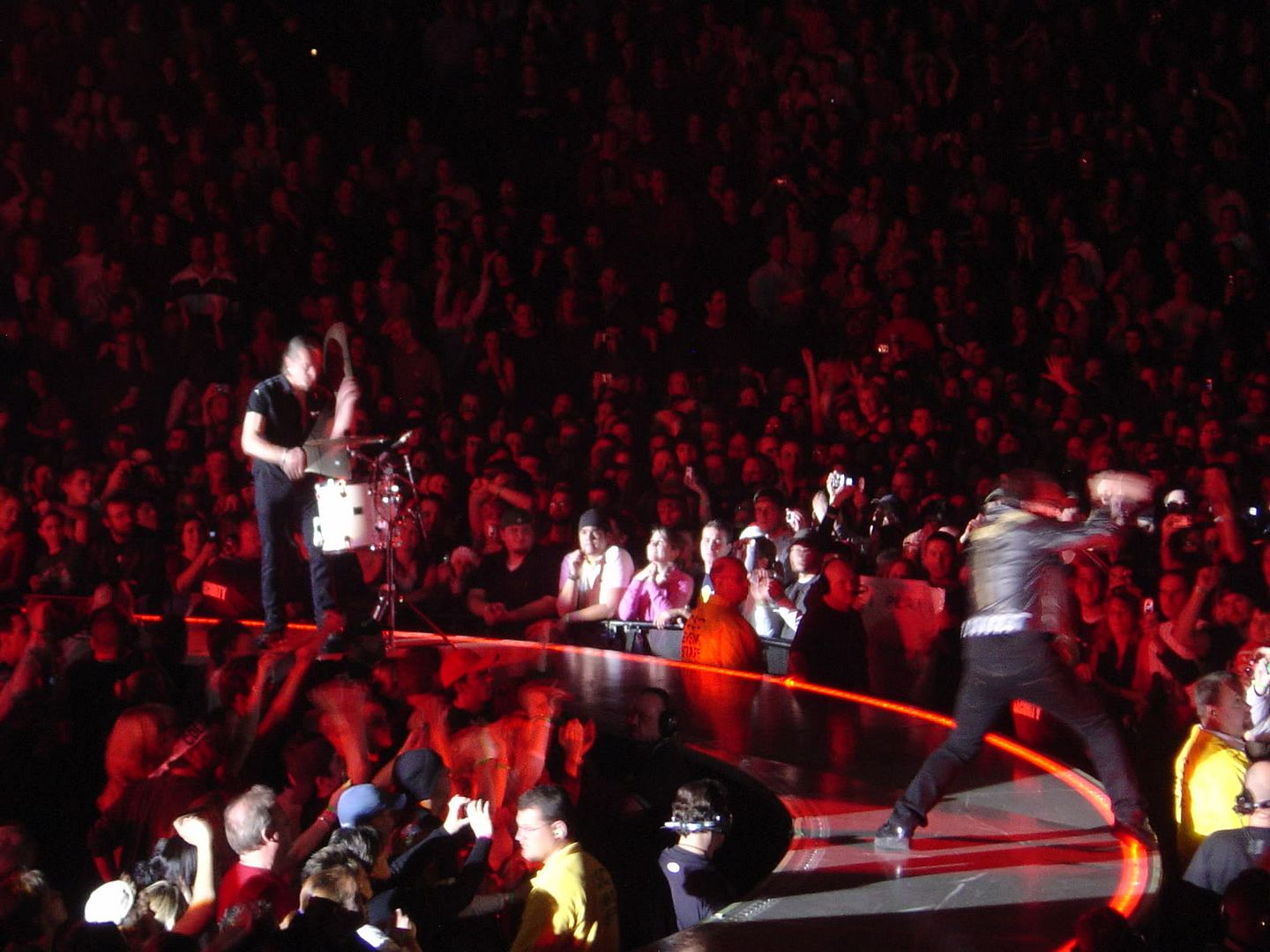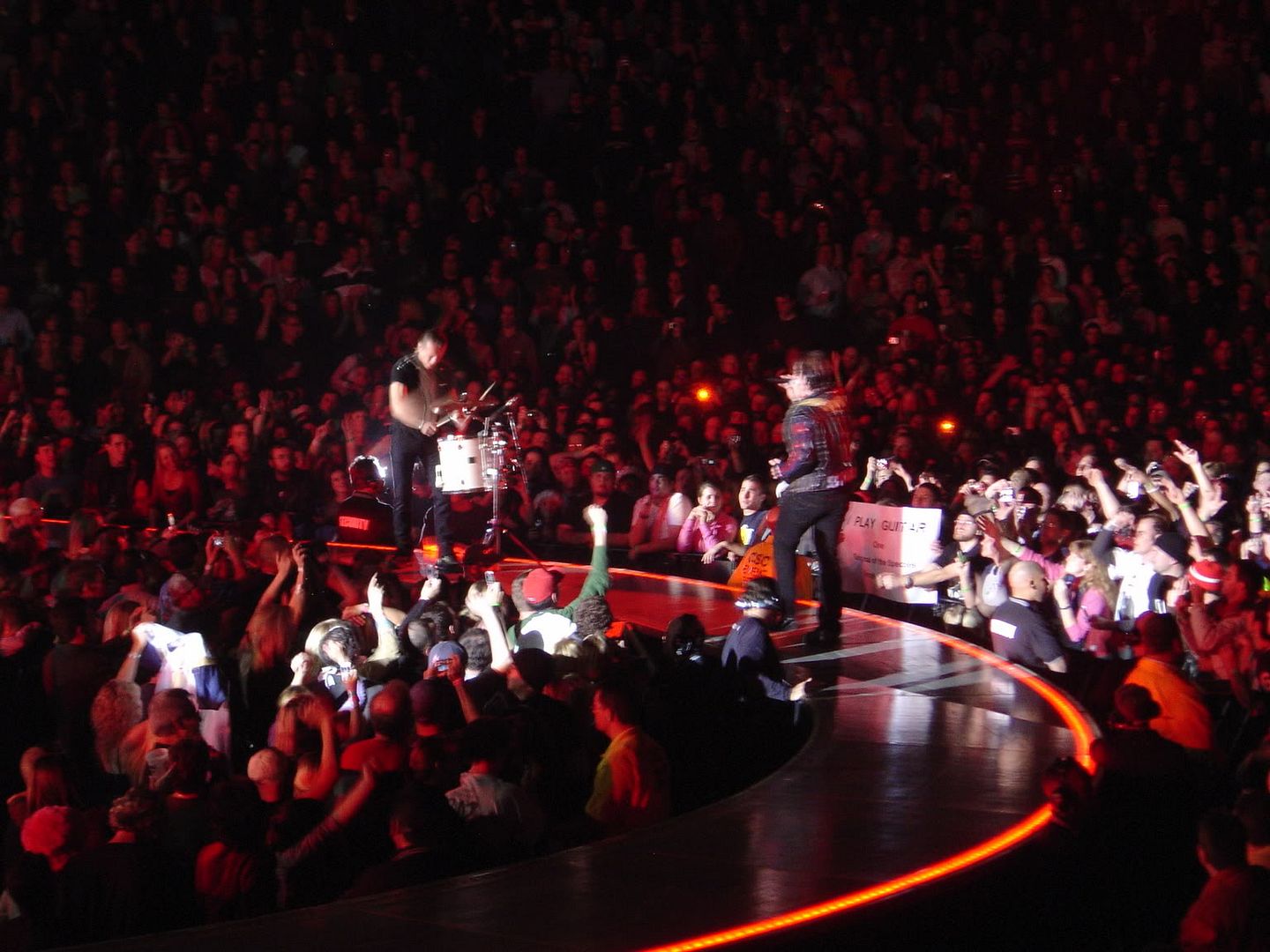 Hot a/e love & peace action: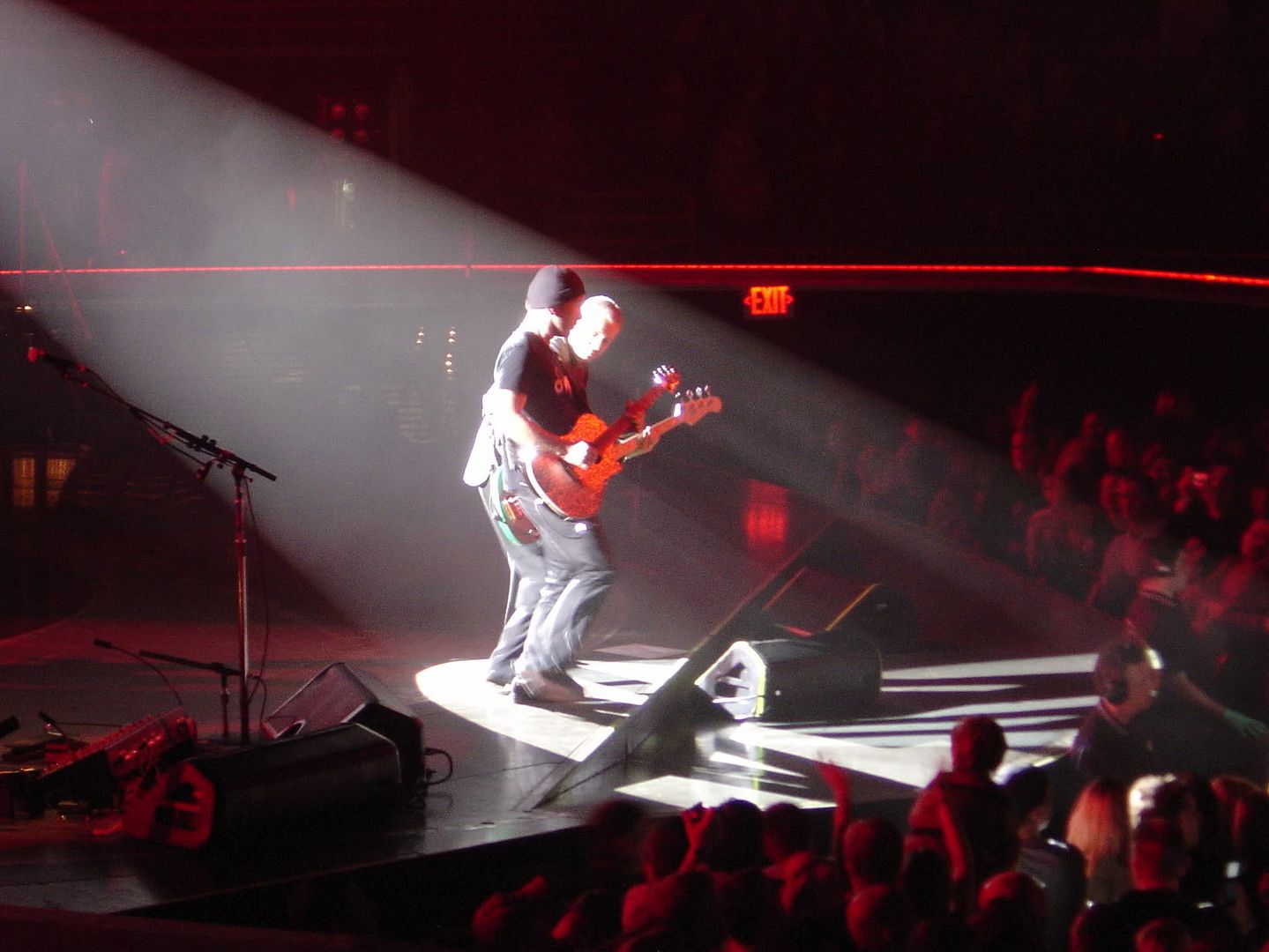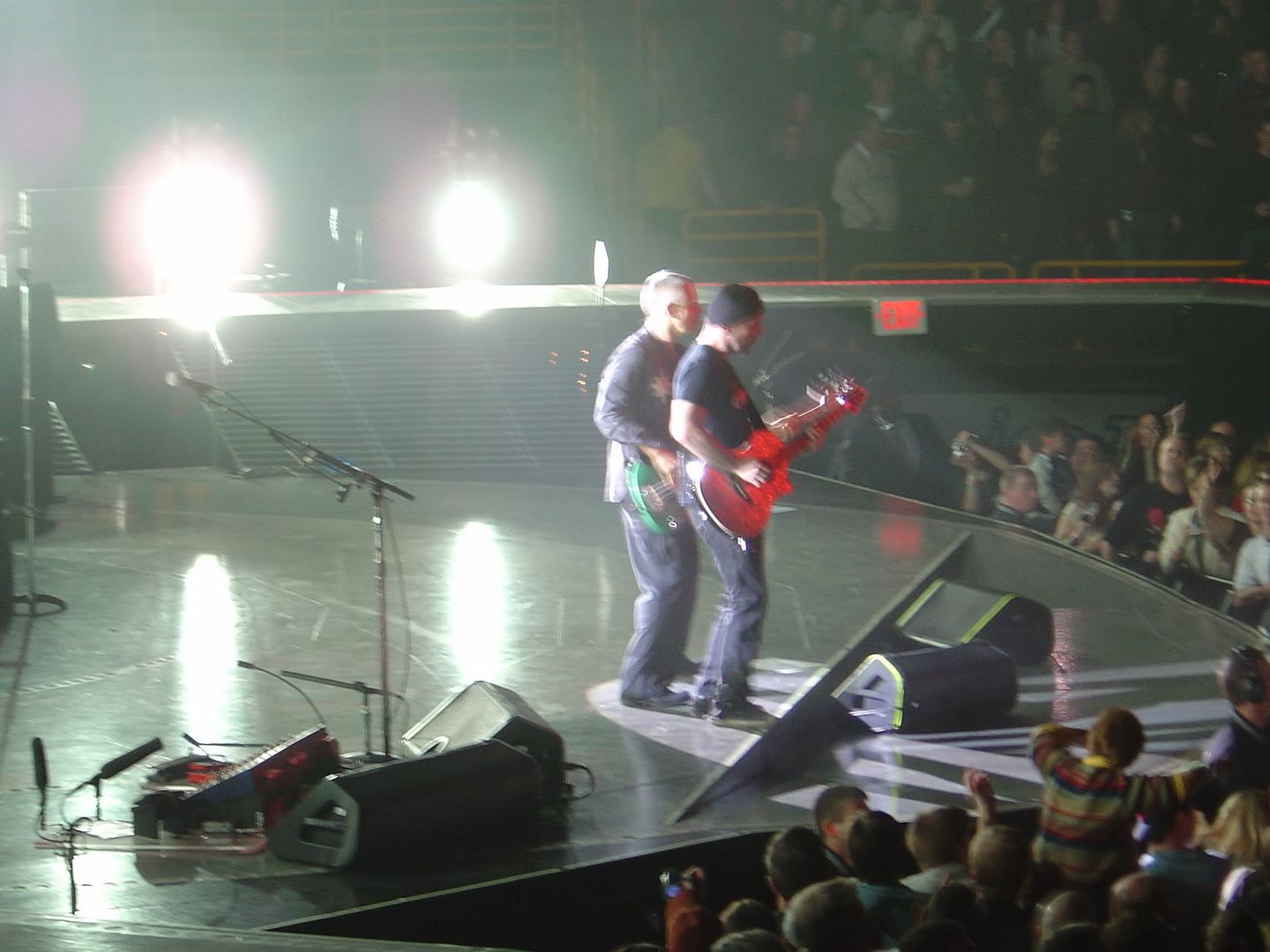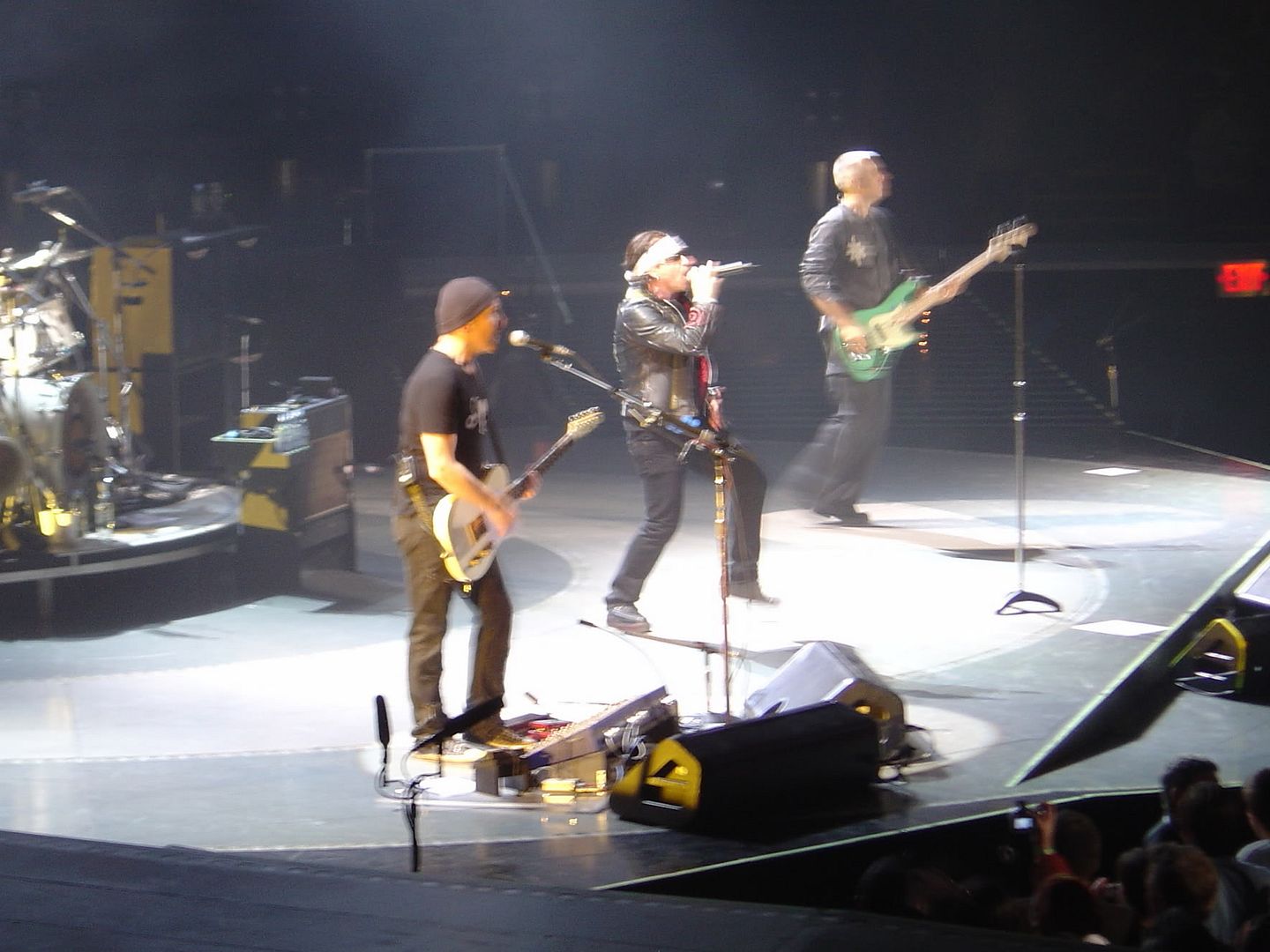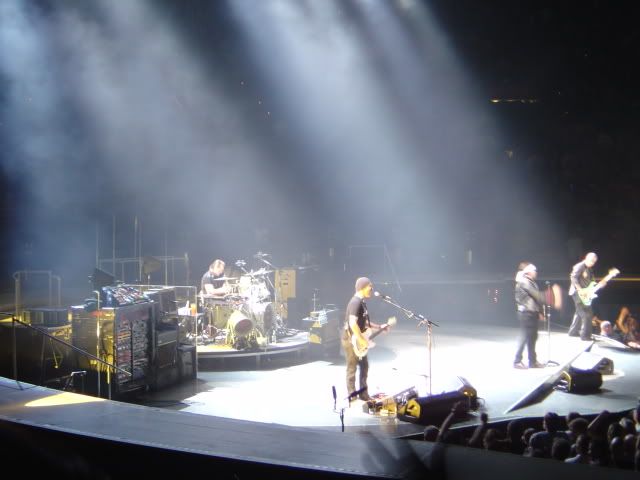 babies!